The toughest part about getting
really
into photo walks in February and March is the weather will often work against you. Thankfully I invested in the completely weatherproof Fuji X-T1, but all the weatherproofing in the world won't keep raindrops off the end of your lens.
Luckily, I managed to find a break in the rain where the clouds looked real nasty but hadn't opened up yet, providing a nice light to shoot one of my favourite areas of Vancouver: Main Street.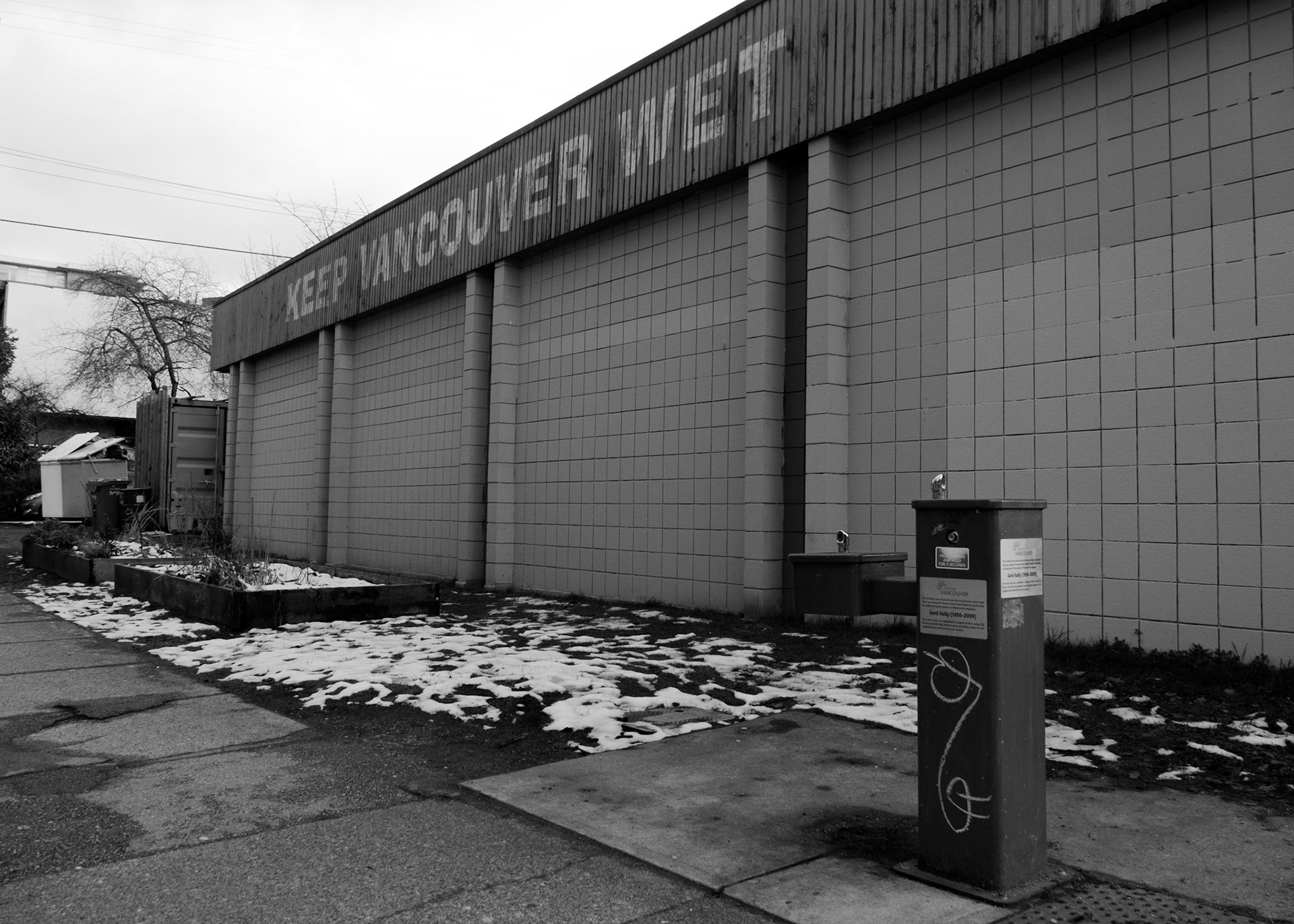 This year, I'm finding myself spending more and more time exploring the restaurants and shops along Main beyond my usual brewery destinations, and on Monday I decided to take my camera out for a walk in between work and meeting an old friend for a beer. I parked my car on 5th and walked North with a fresh battery and an open mind.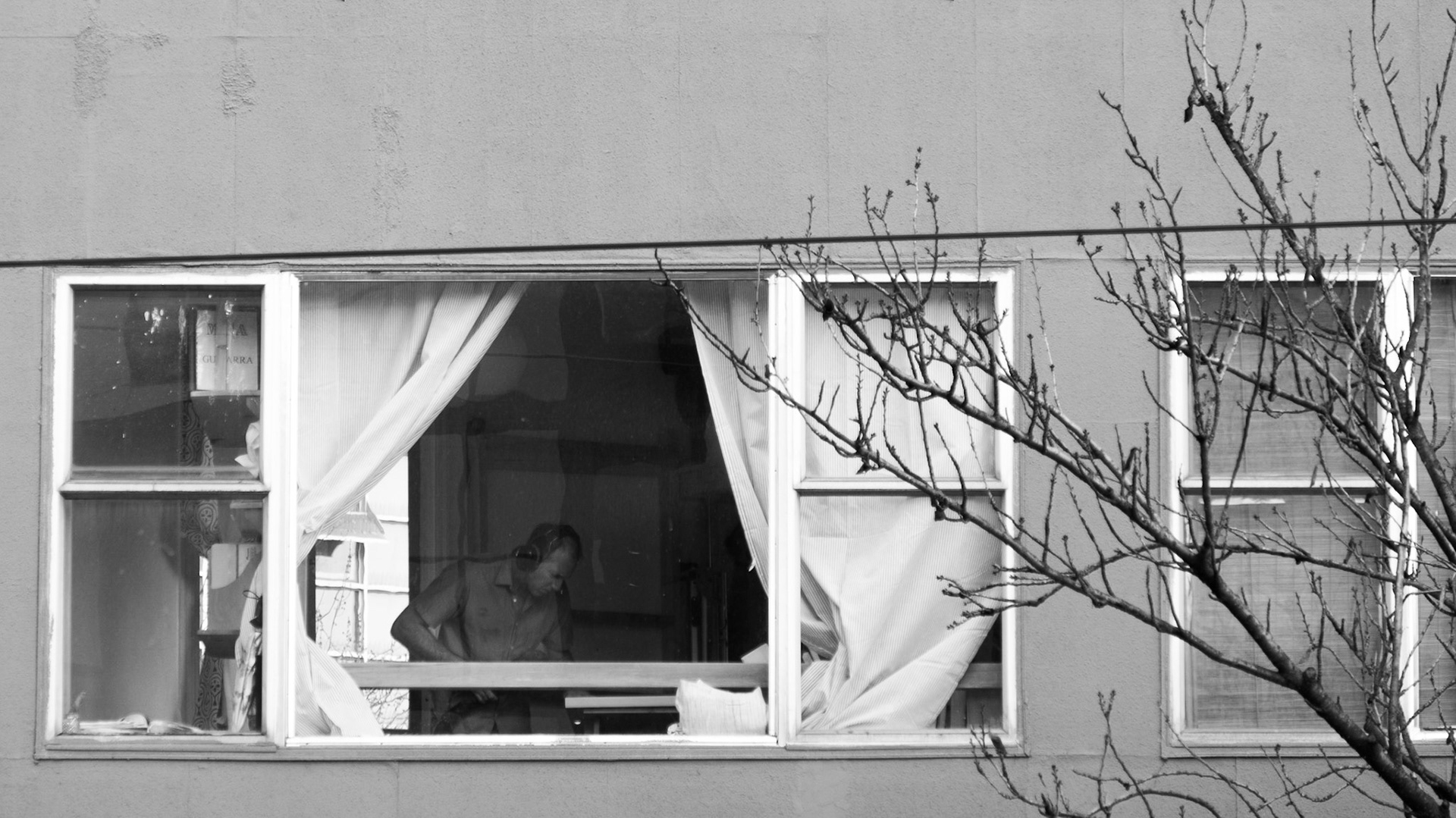 I've mentioned before that I anticipate chronicling street art will become a bit of a side project. I can't imagine any region of Vancouver having more hidden murals than the Main Street area. Many of these pieces were not even visible from main streets but hidden down back alleys.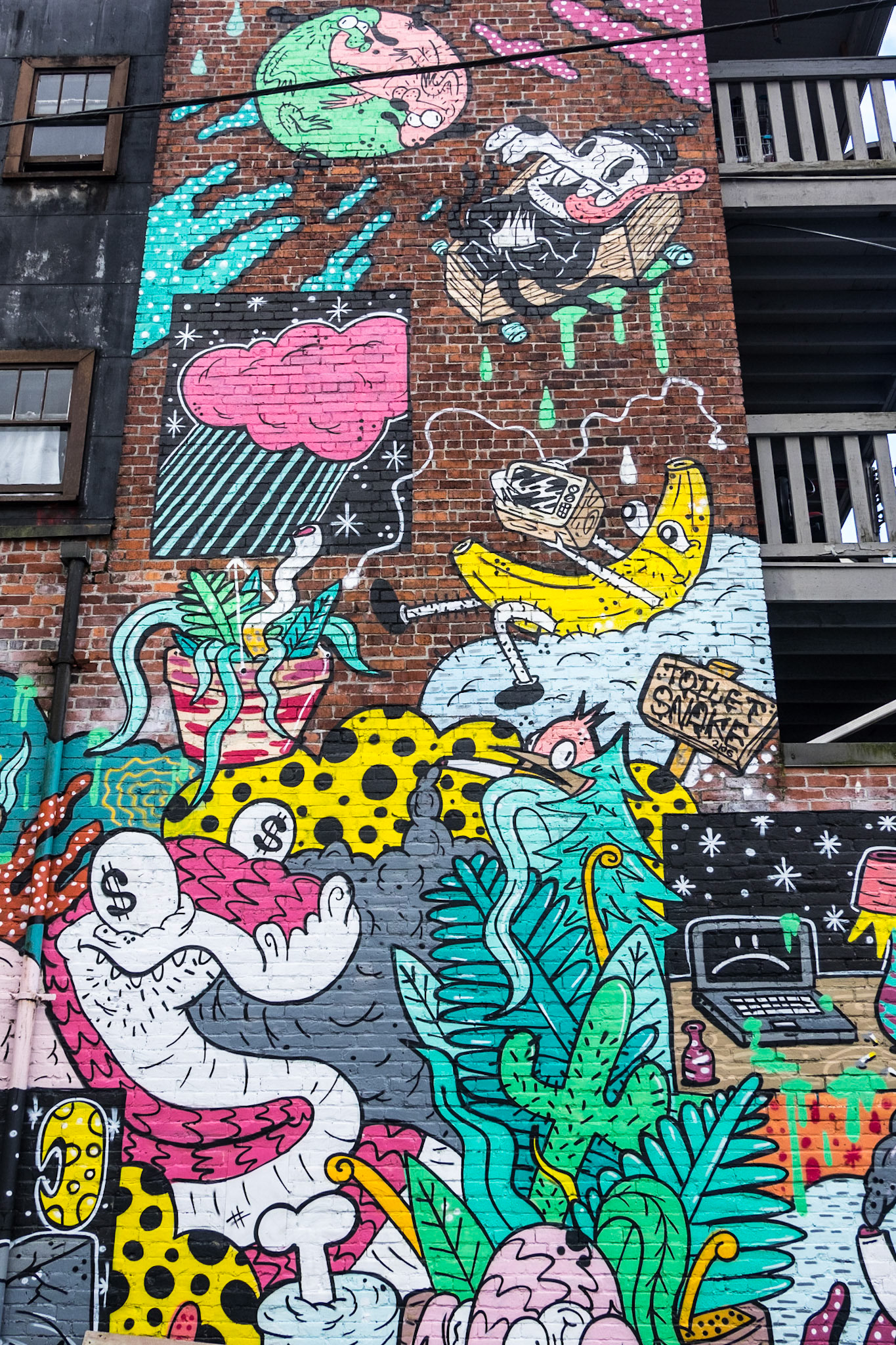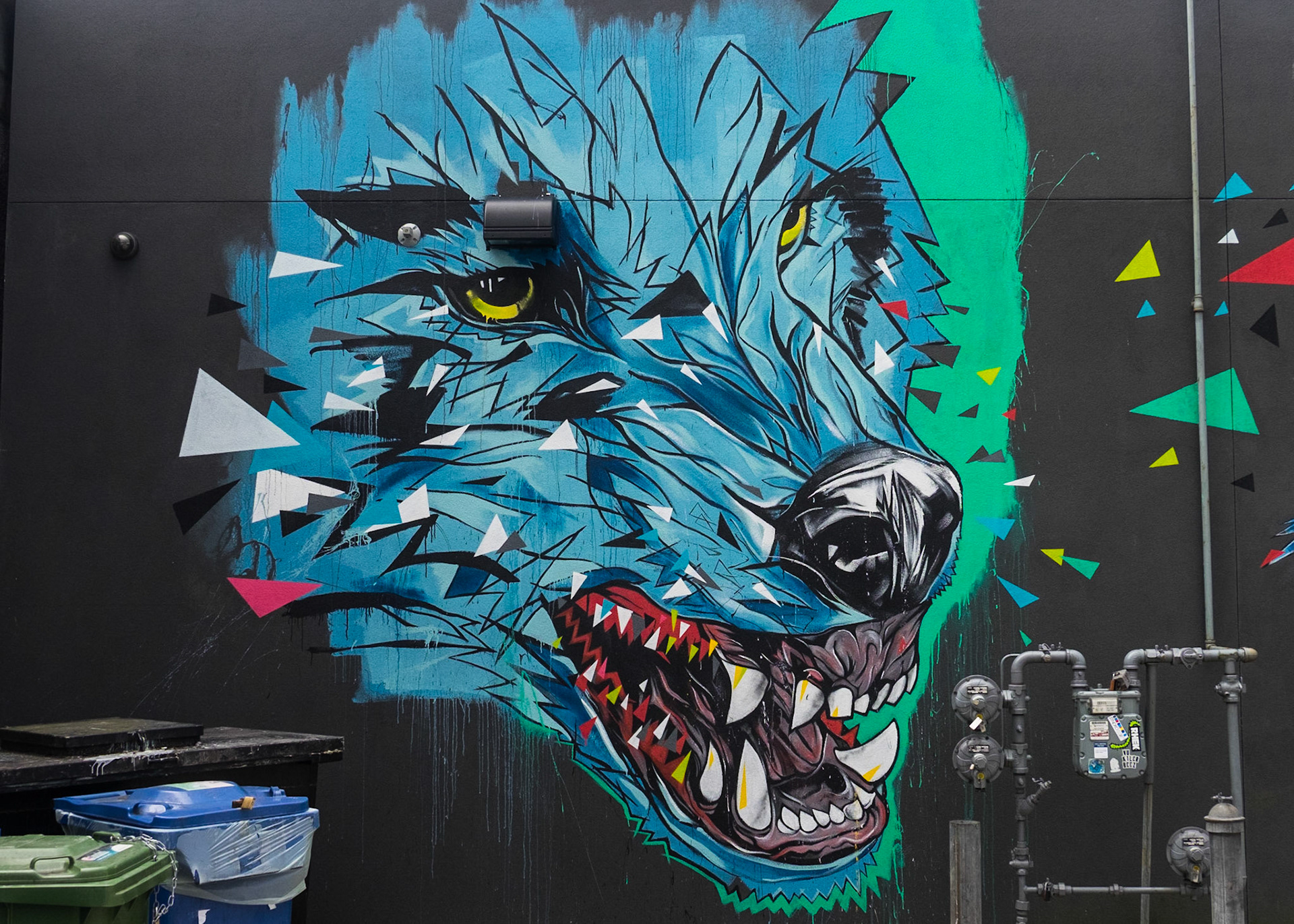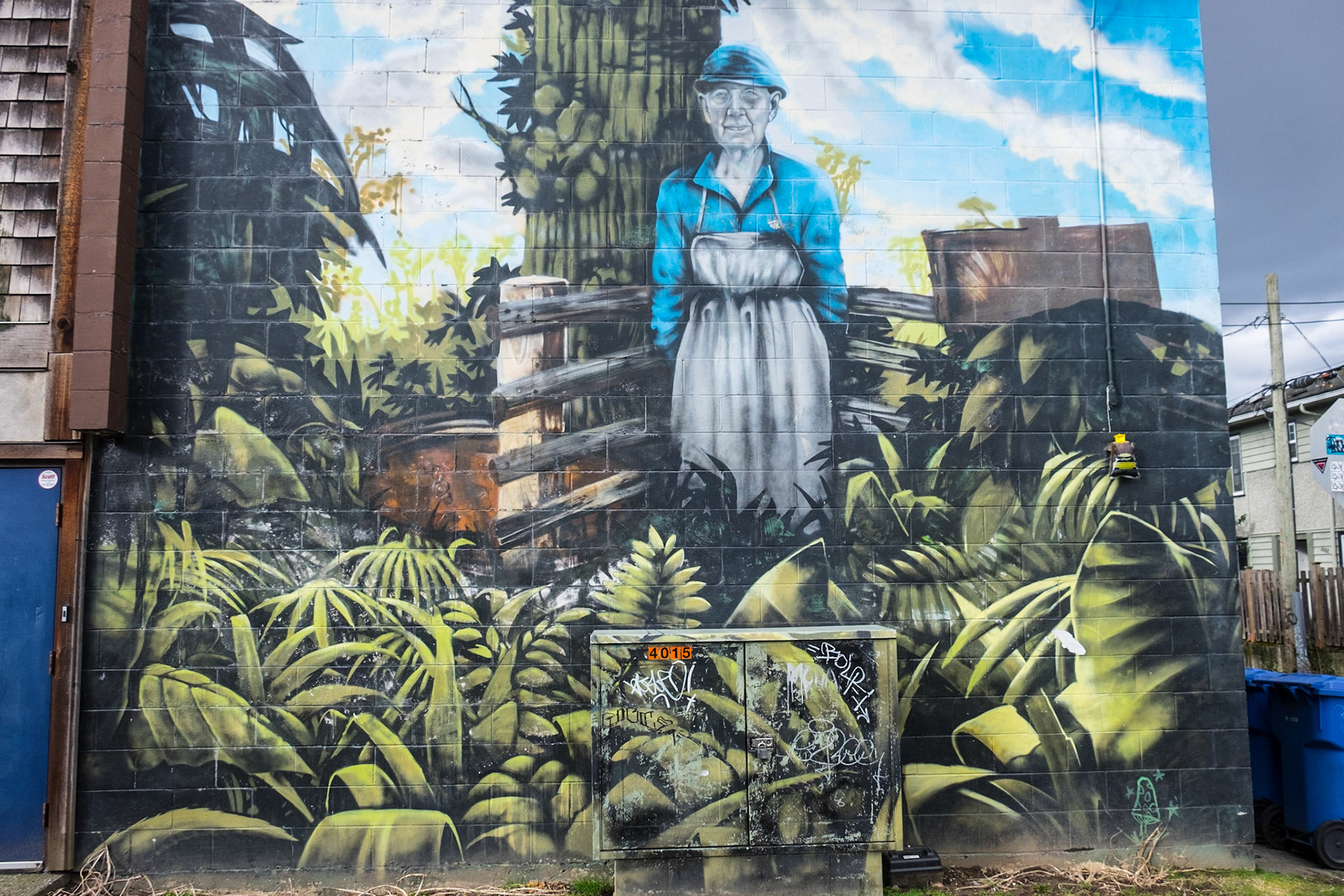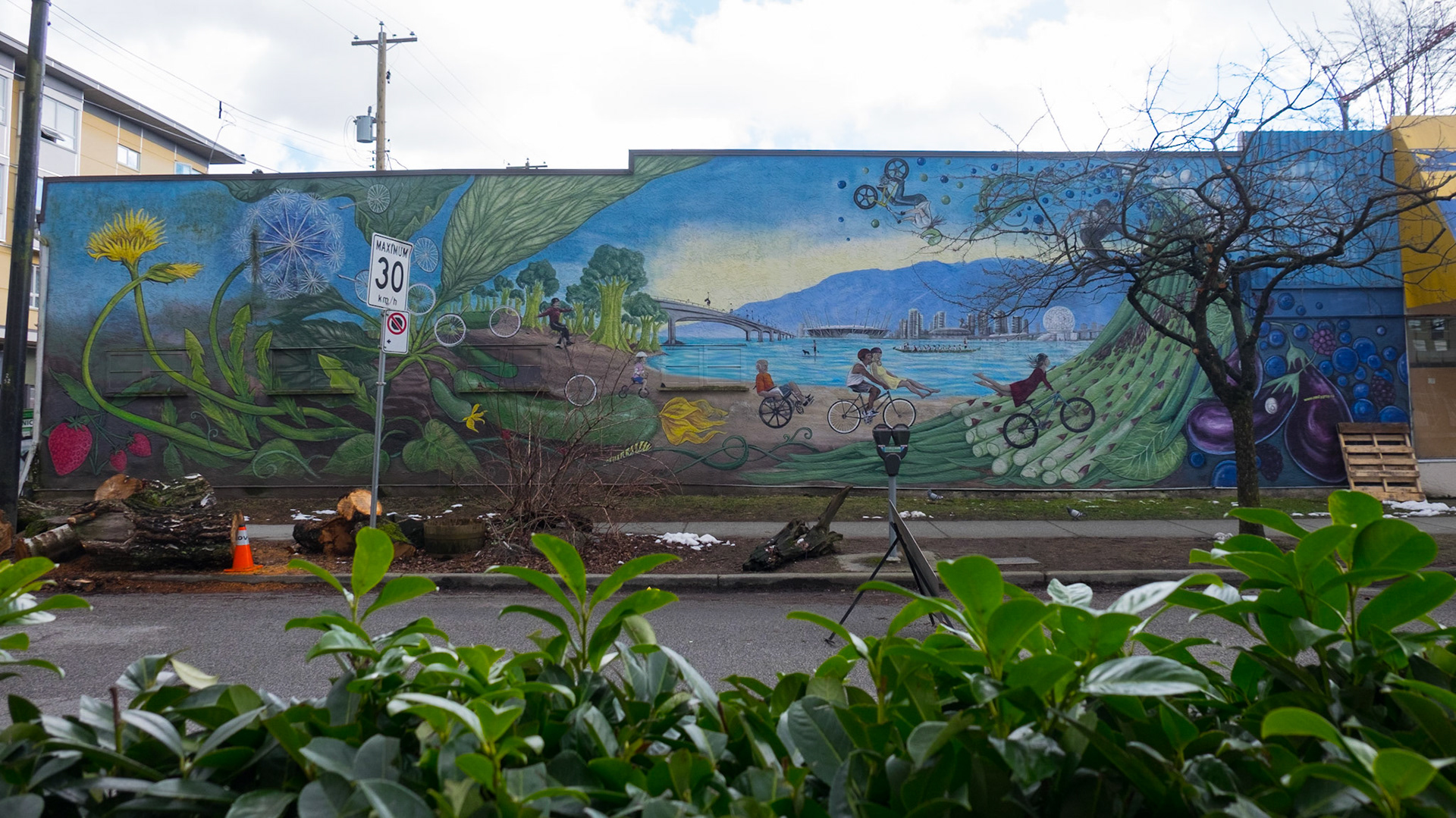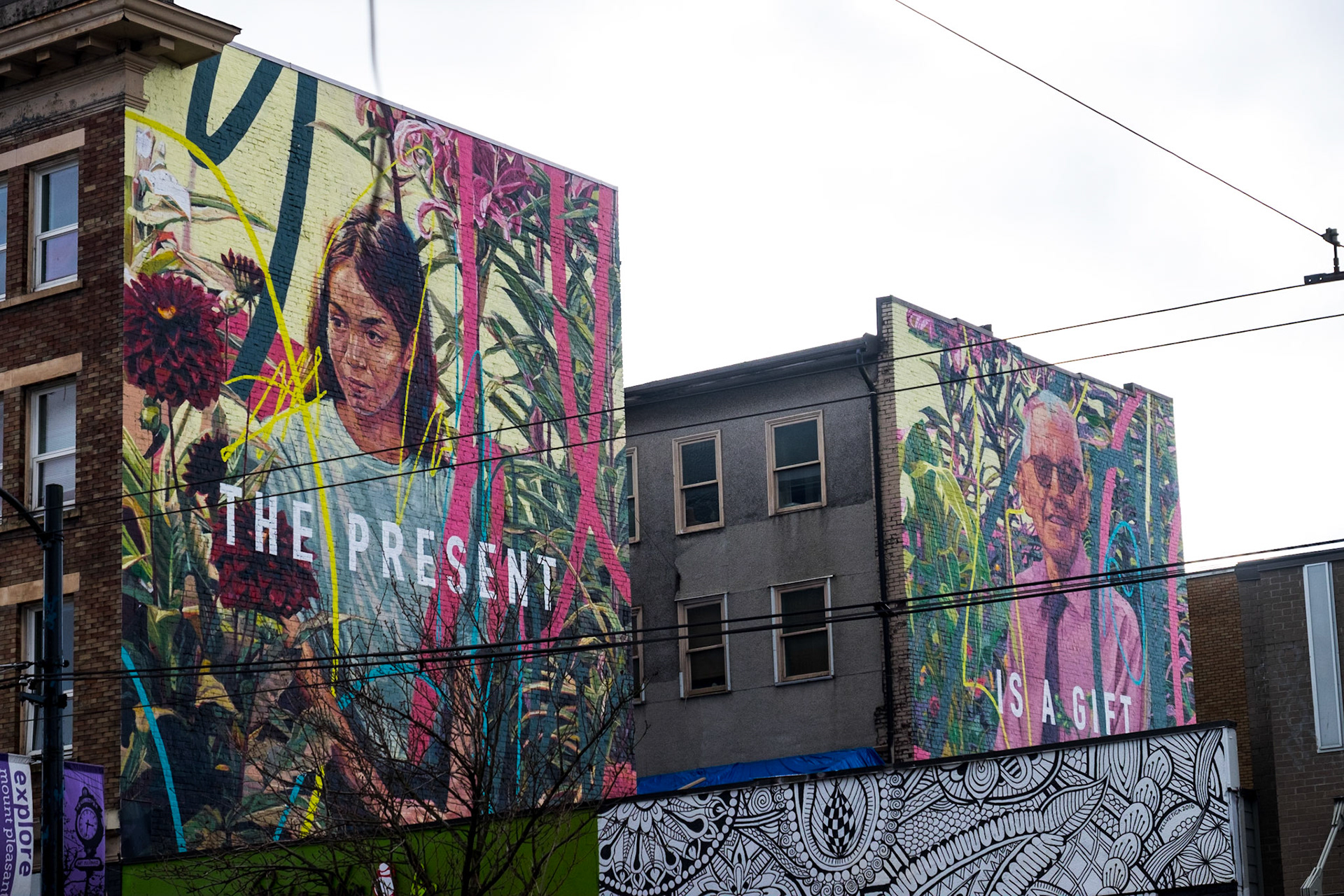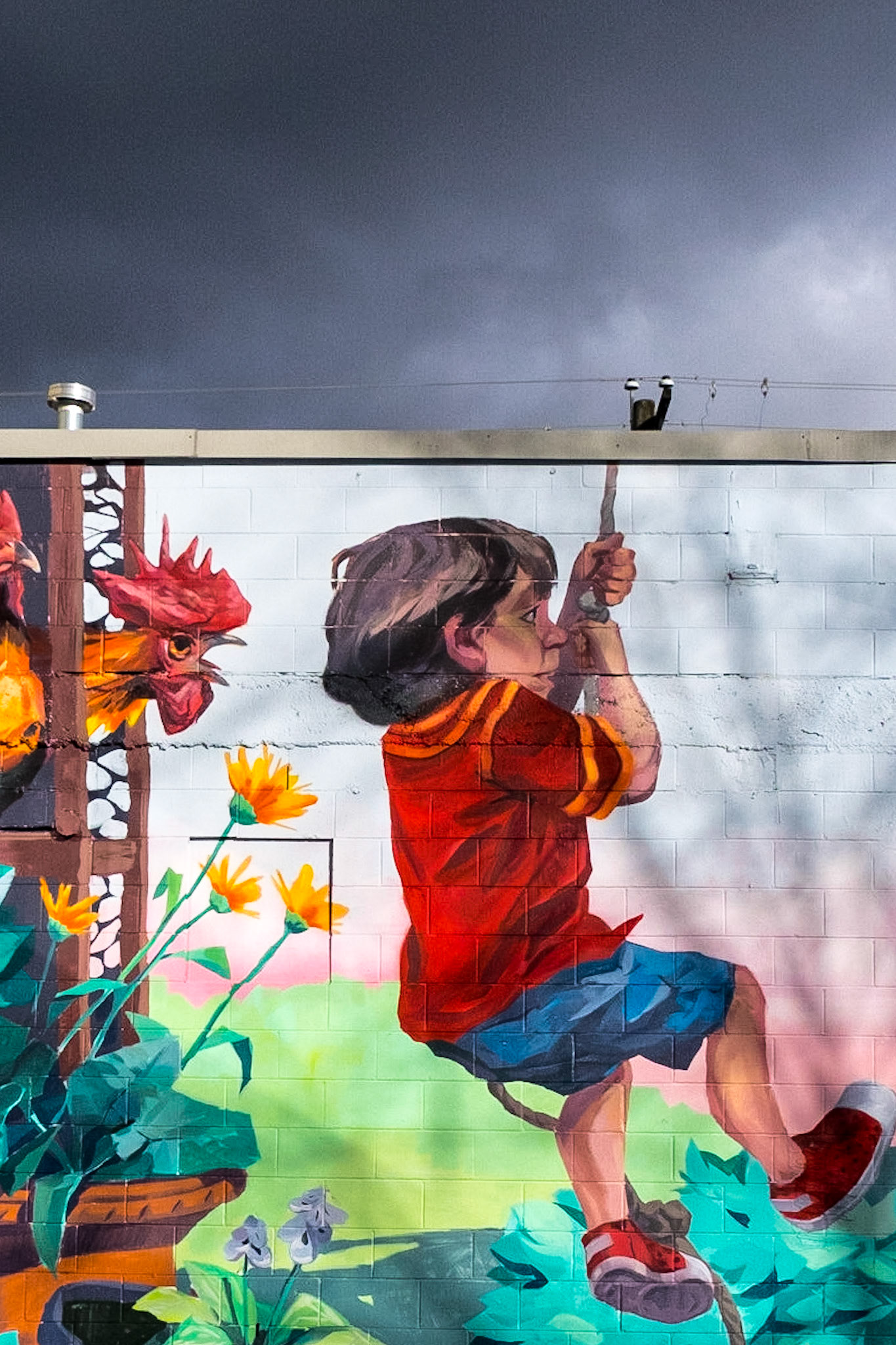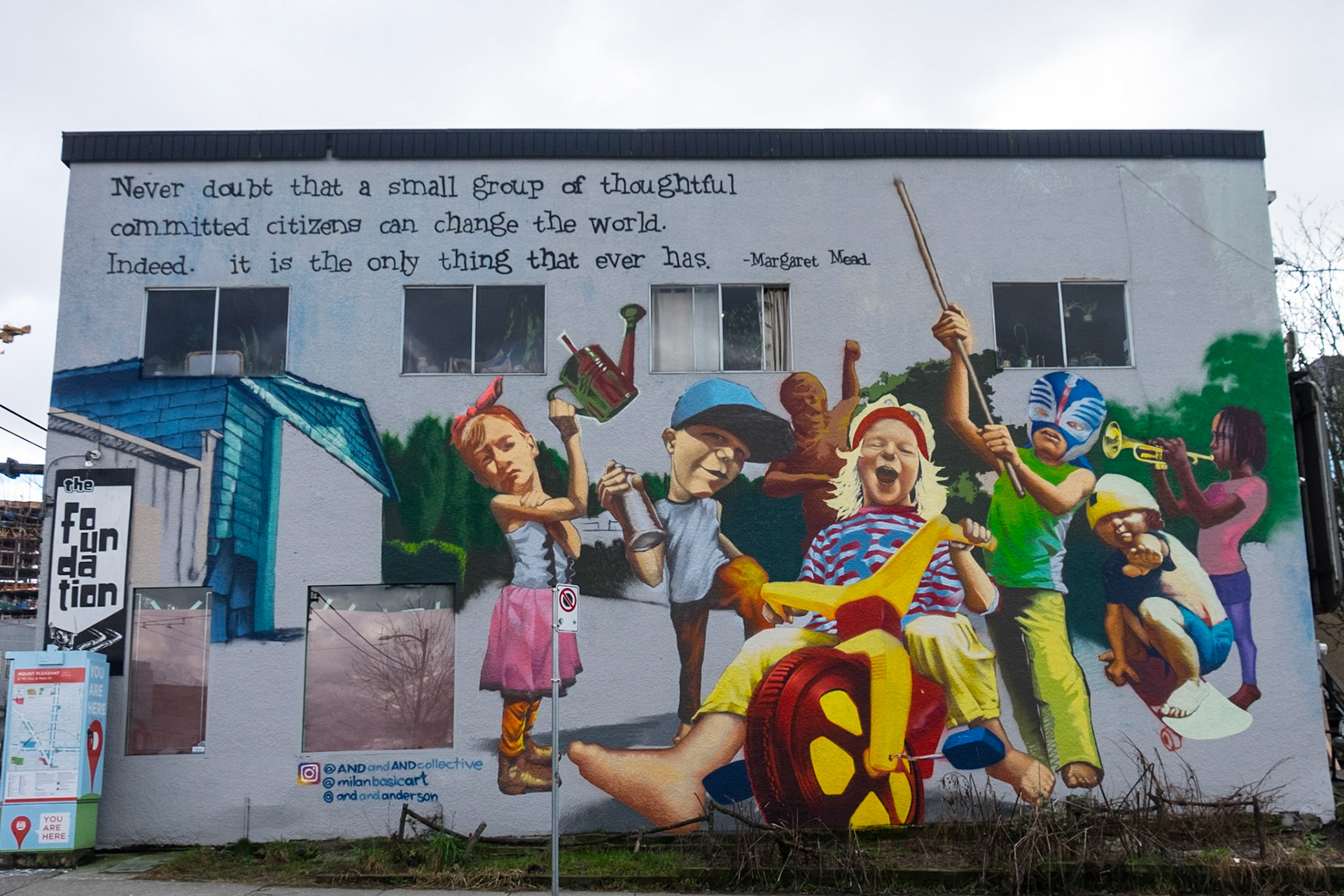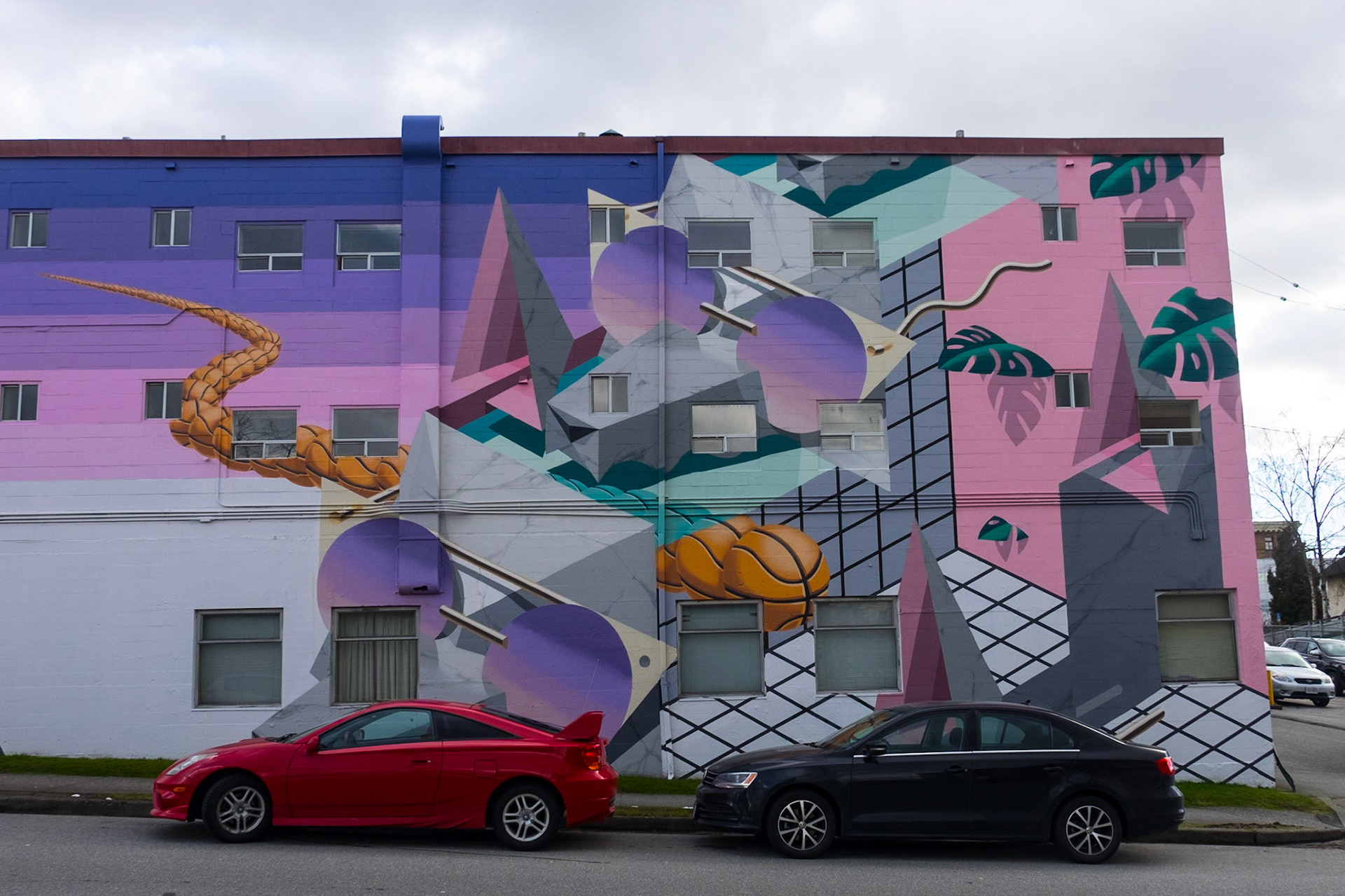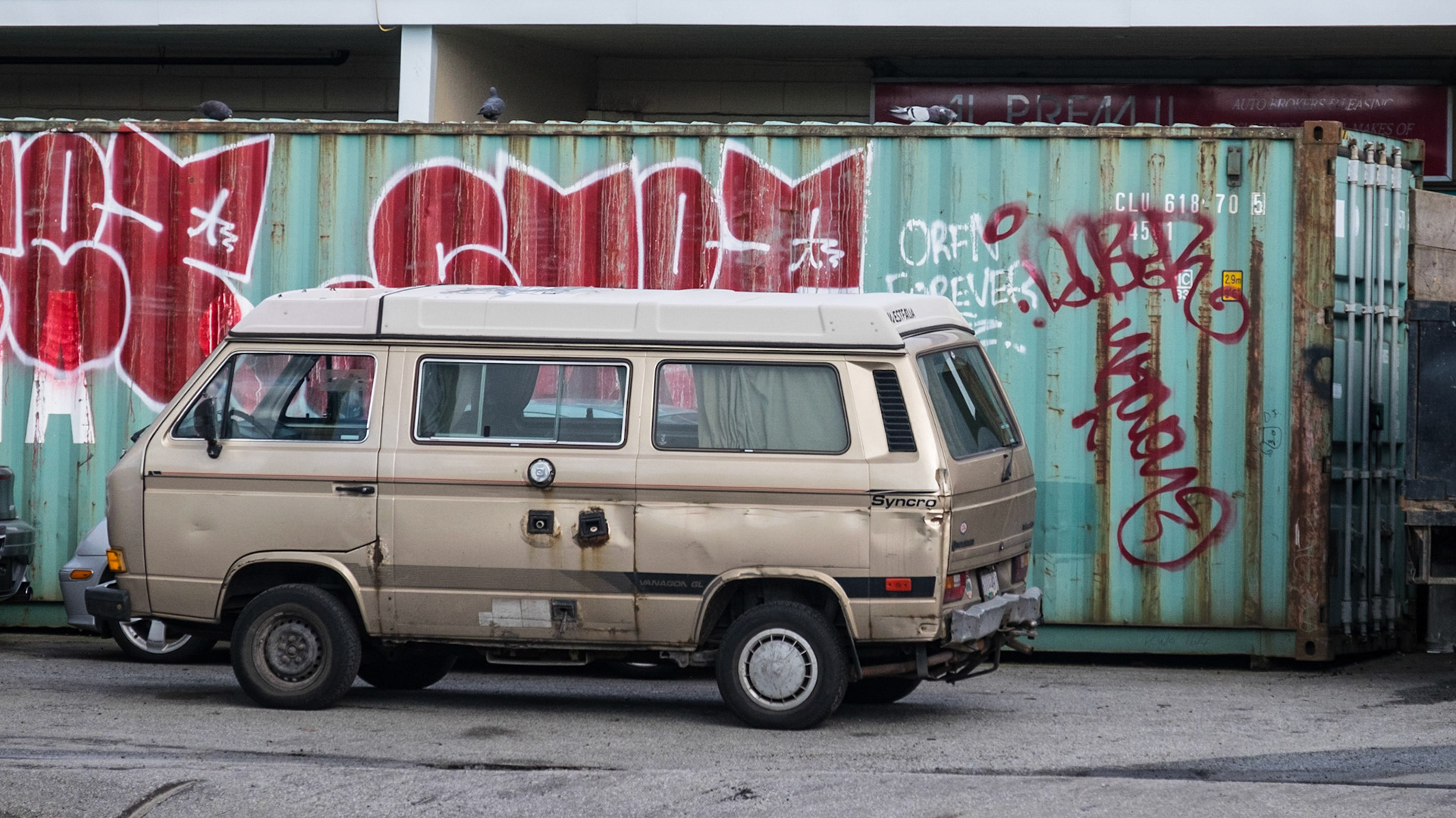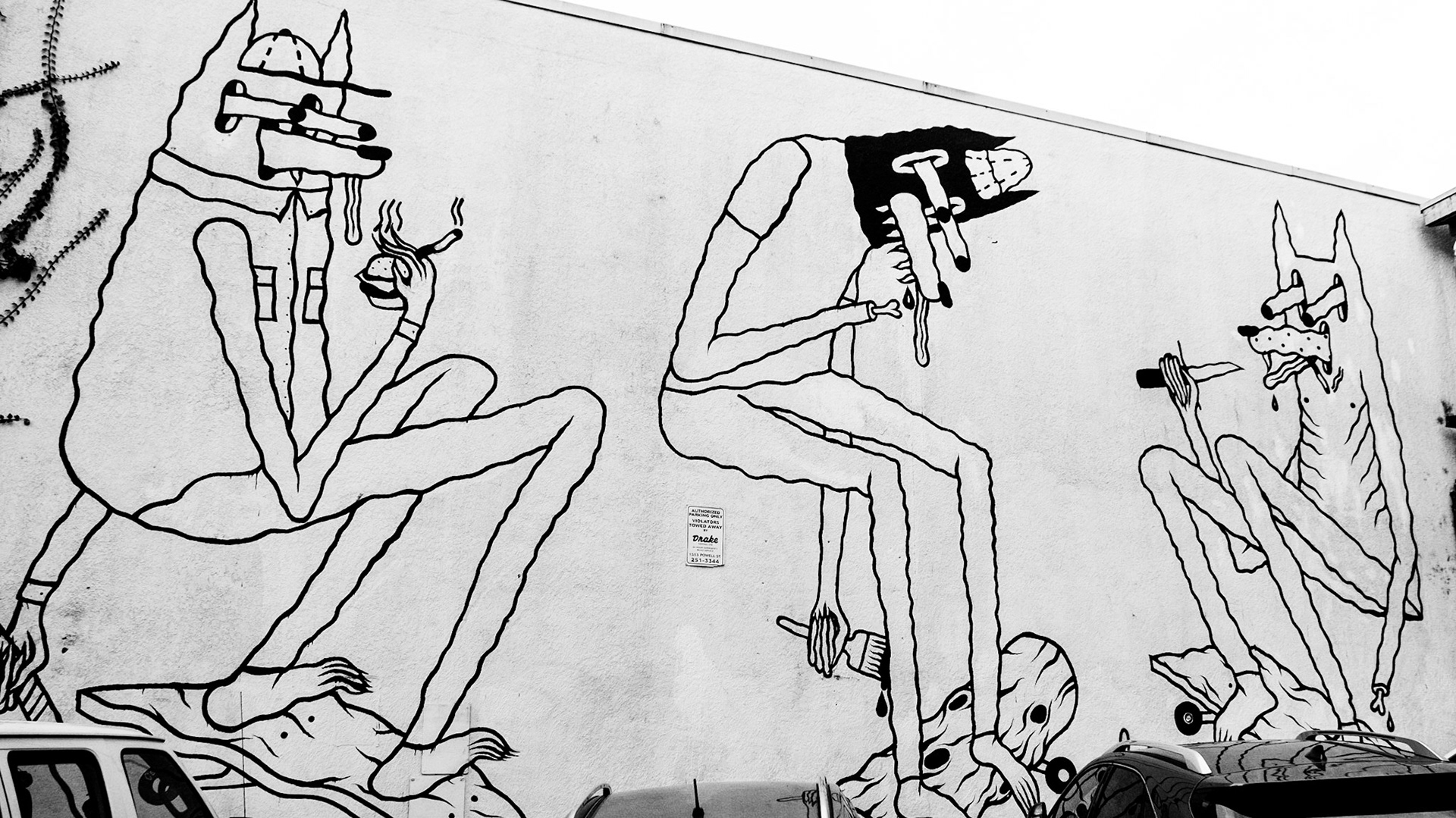 The many back alleys and side streets just off of Main gave me an opportunity to discover a variety of new vantage points. This image of a seagull relaxing on a rooftop was taken after finding a small elevated parking lot in behind a restaurant a block or two off Main.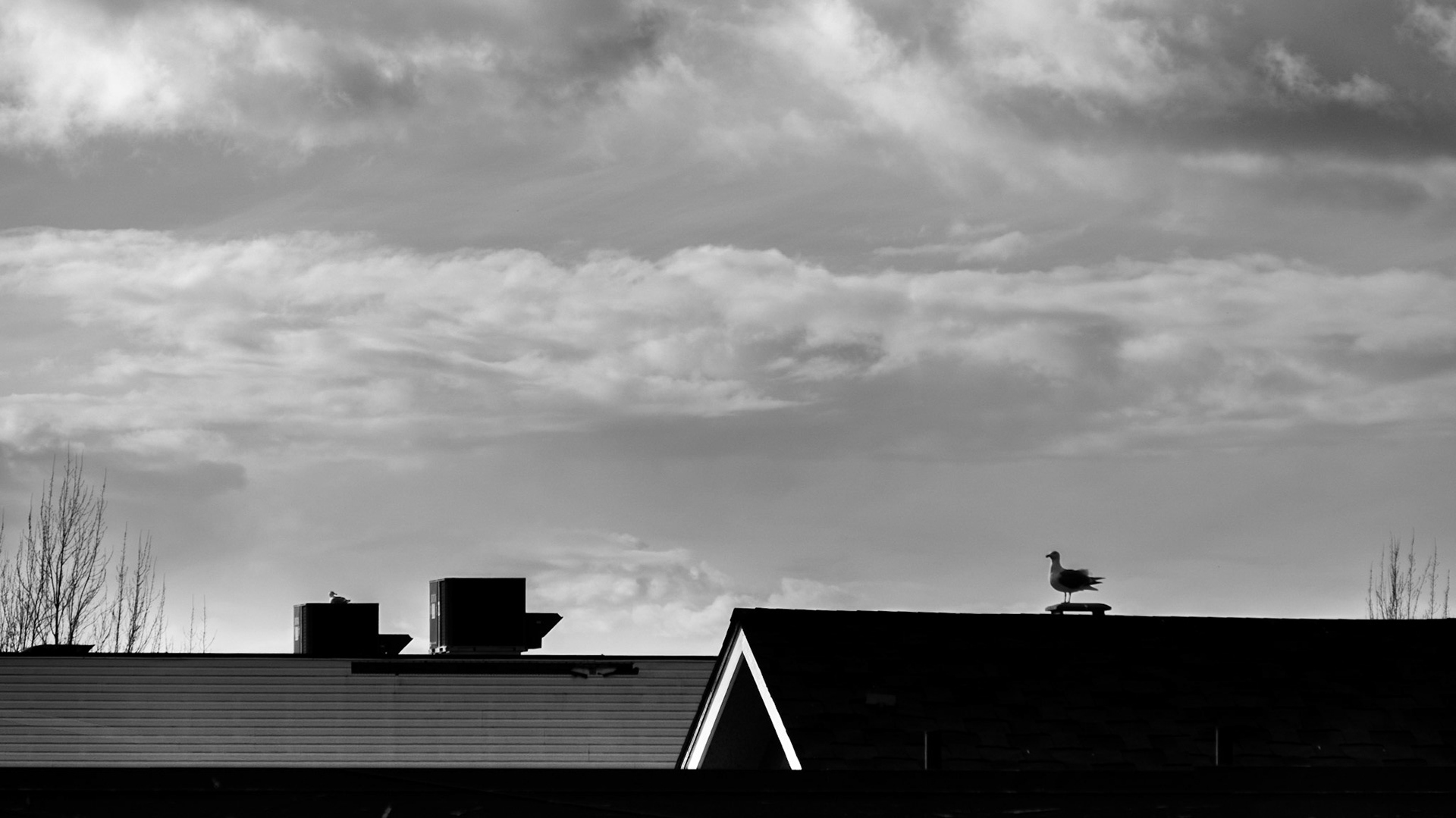 One of a few favourites from this walk, this photo of a man hurrying by a produce market took some patience to capture. I saw the gap between hanging bunches of bananas and knew there was a neat shot here. It took me a couple tries to time the shot right as a bobbing head came rushing through the frame, but it creates an interesting (and slightly humourous) image.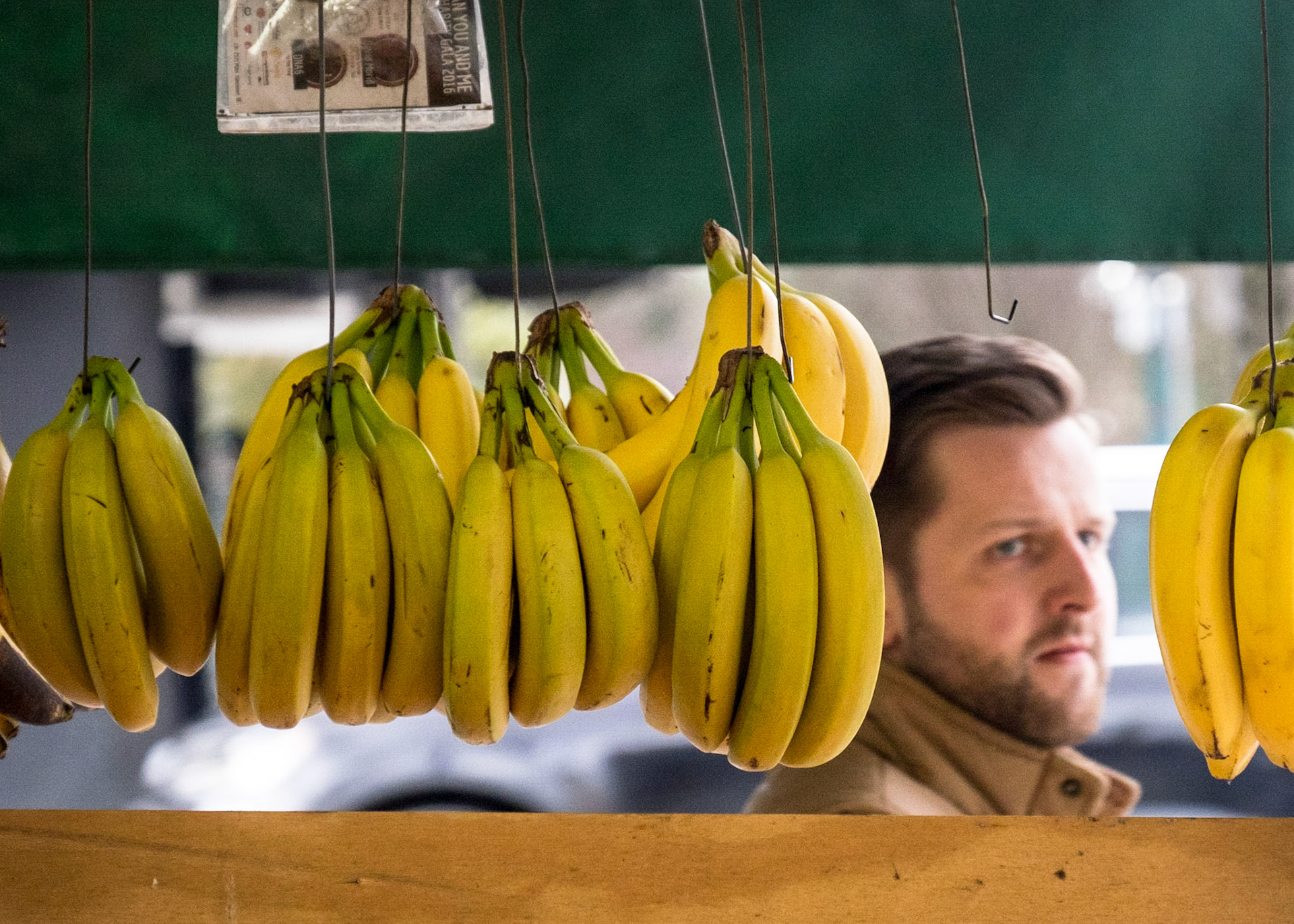 Indeed, Banana Stand served as a great reminder that timing is everything in street photography, and moments after I finished at the produce stand, I heard this skateboarder rushing down the side of the road alongside the cars. There was no time to pull the viewfinder to my eye, so I snapped a single shot from the hip from between two cars just as the skateboarder rolled past.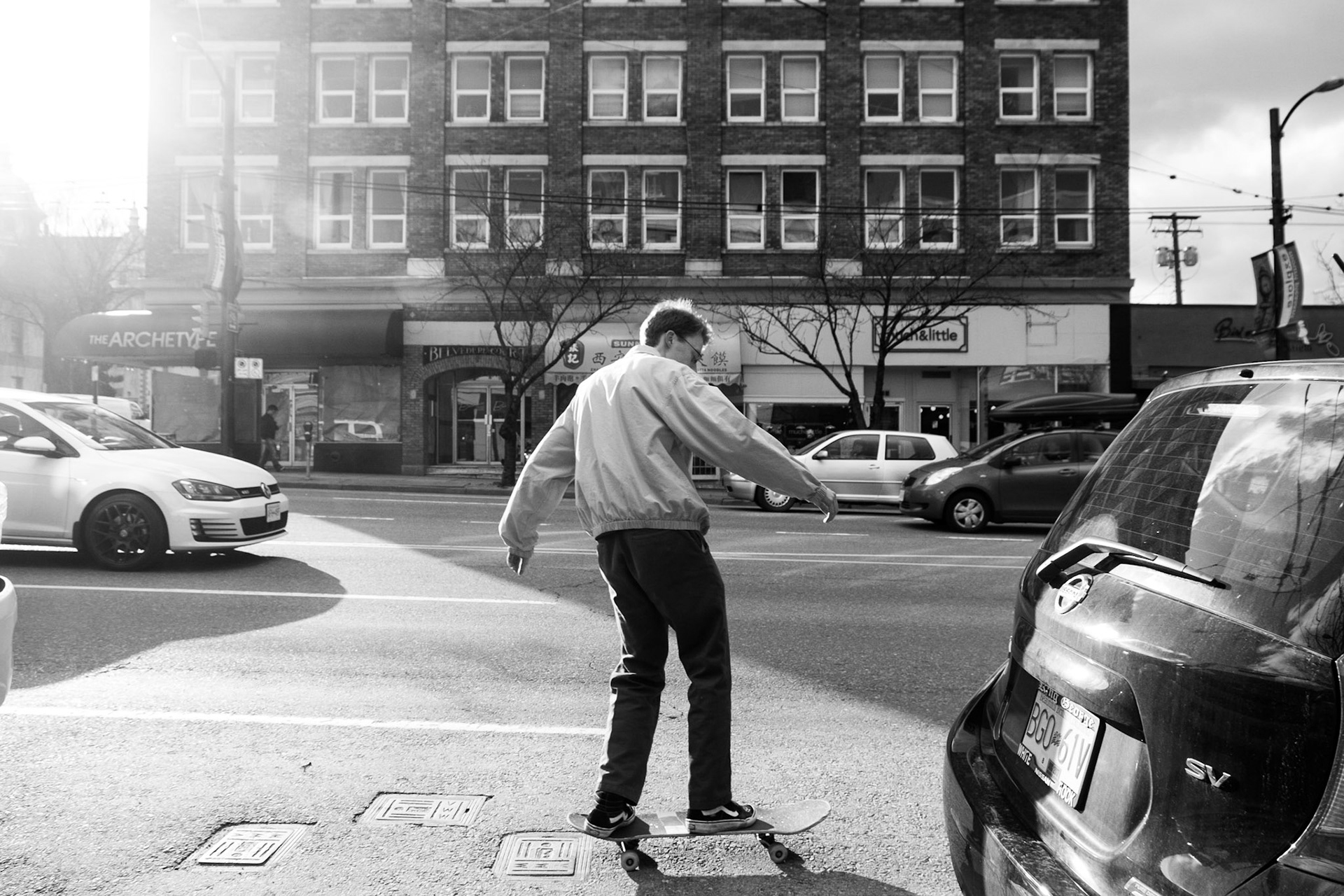 I'm not totally sure that photographs of buildings count as "street photography" technically, but every now and then I can't resist taking a few shots of the tops of buildings or the side of a rather dilapidated structure.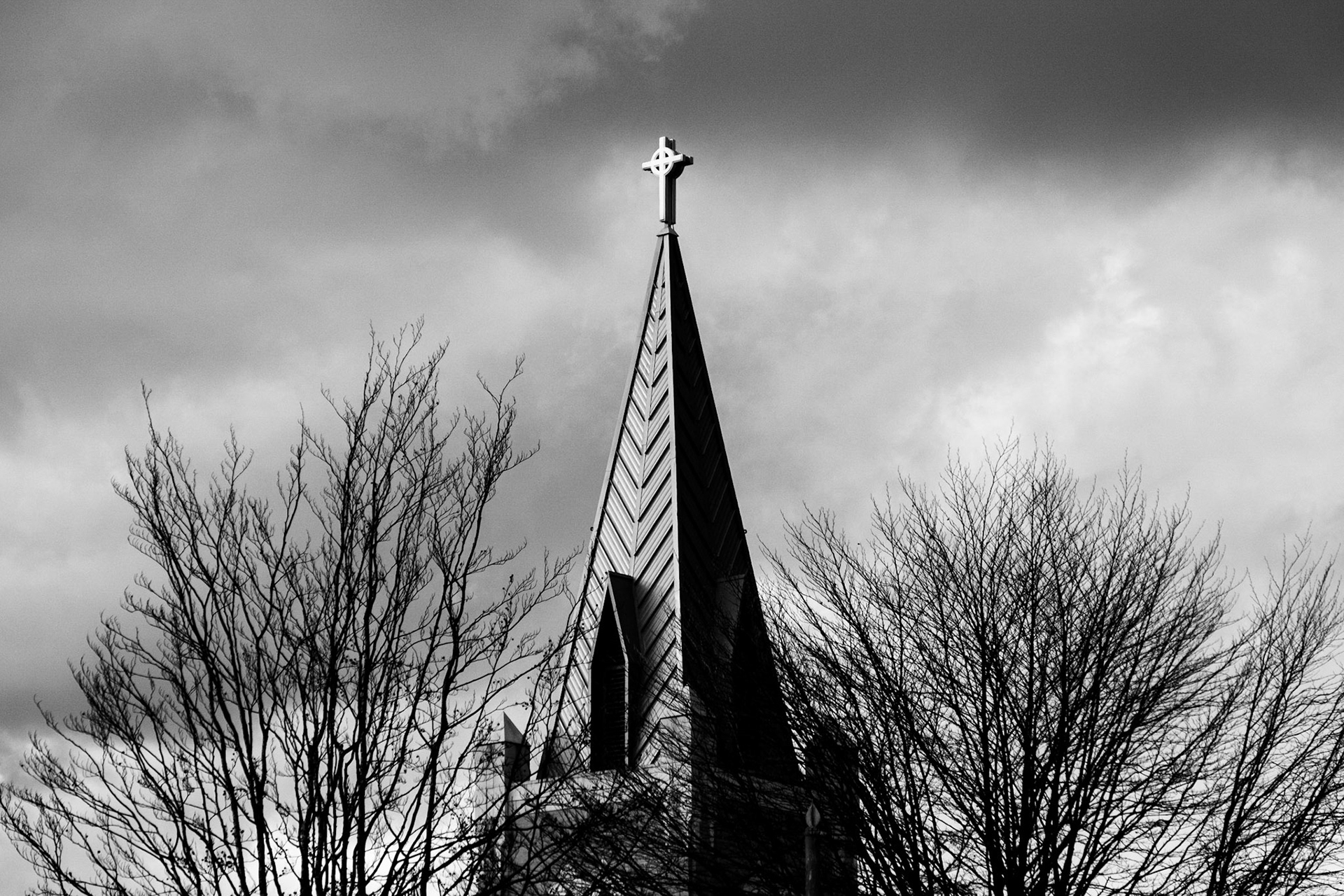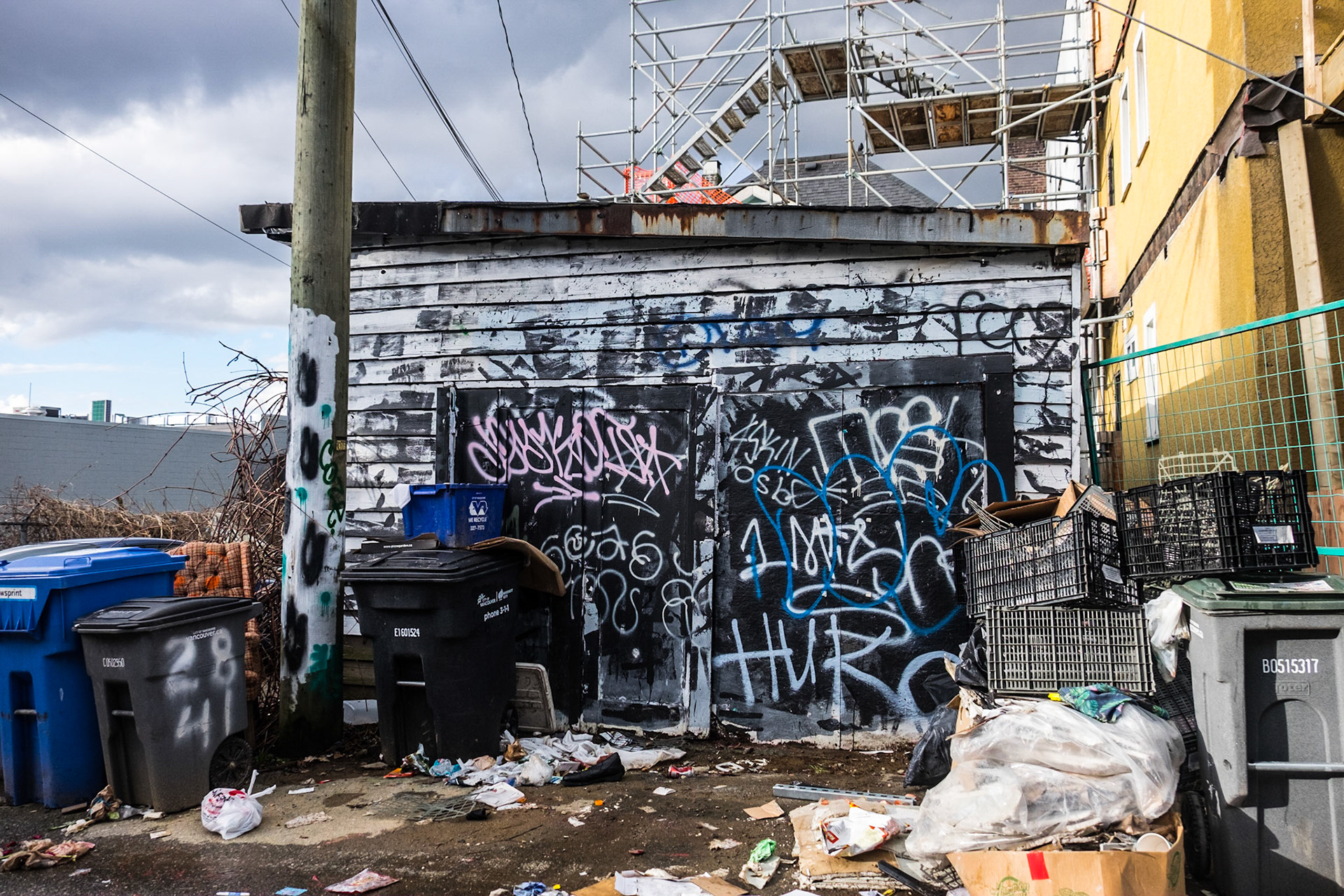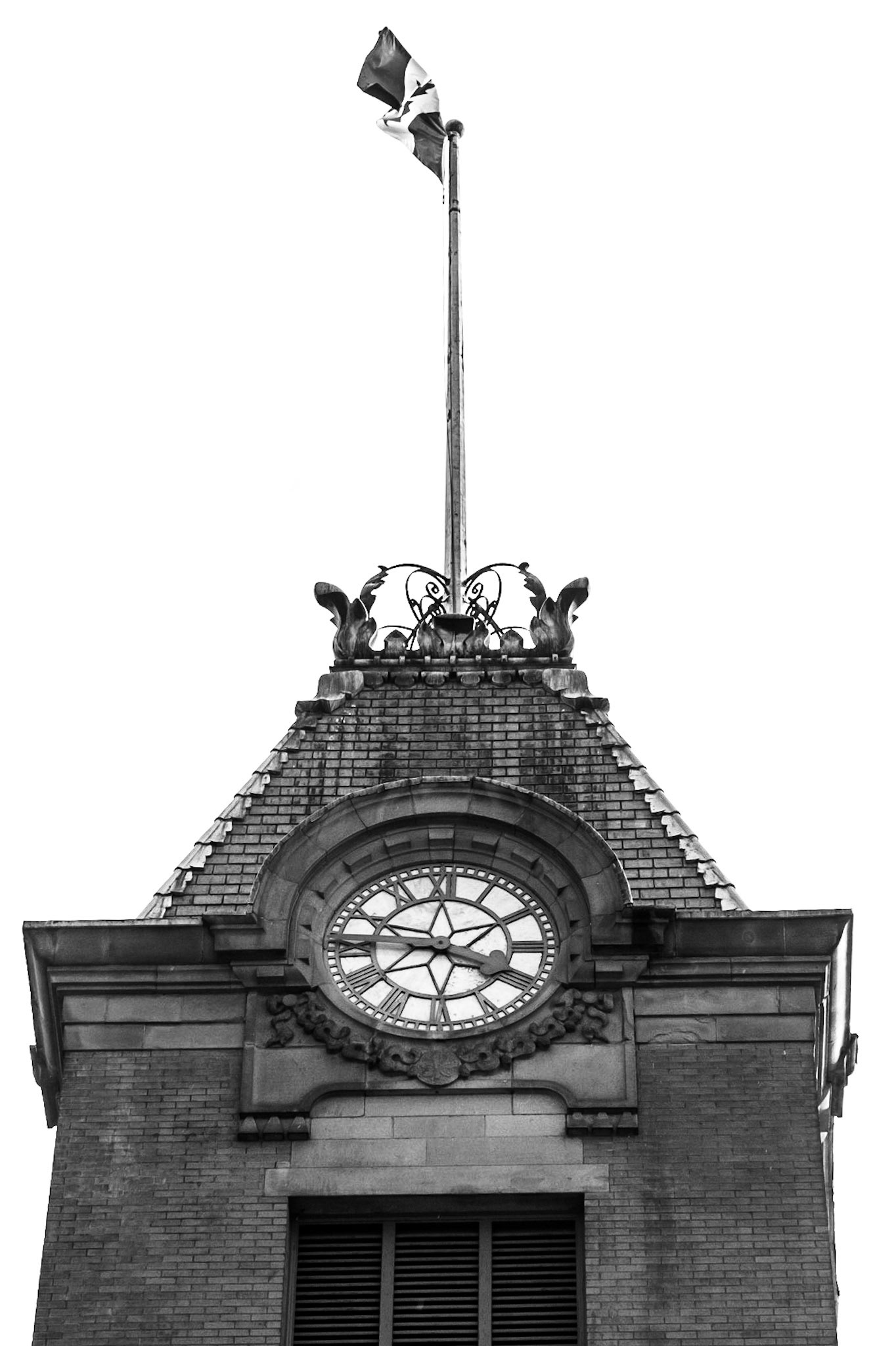 Fences played a surprising role in a lot of my photos from this walk. Just having a fence between you and your subject says something instantly recognizable: they symbolize places that are off limits, places that belong to someone else, and places that hold something within.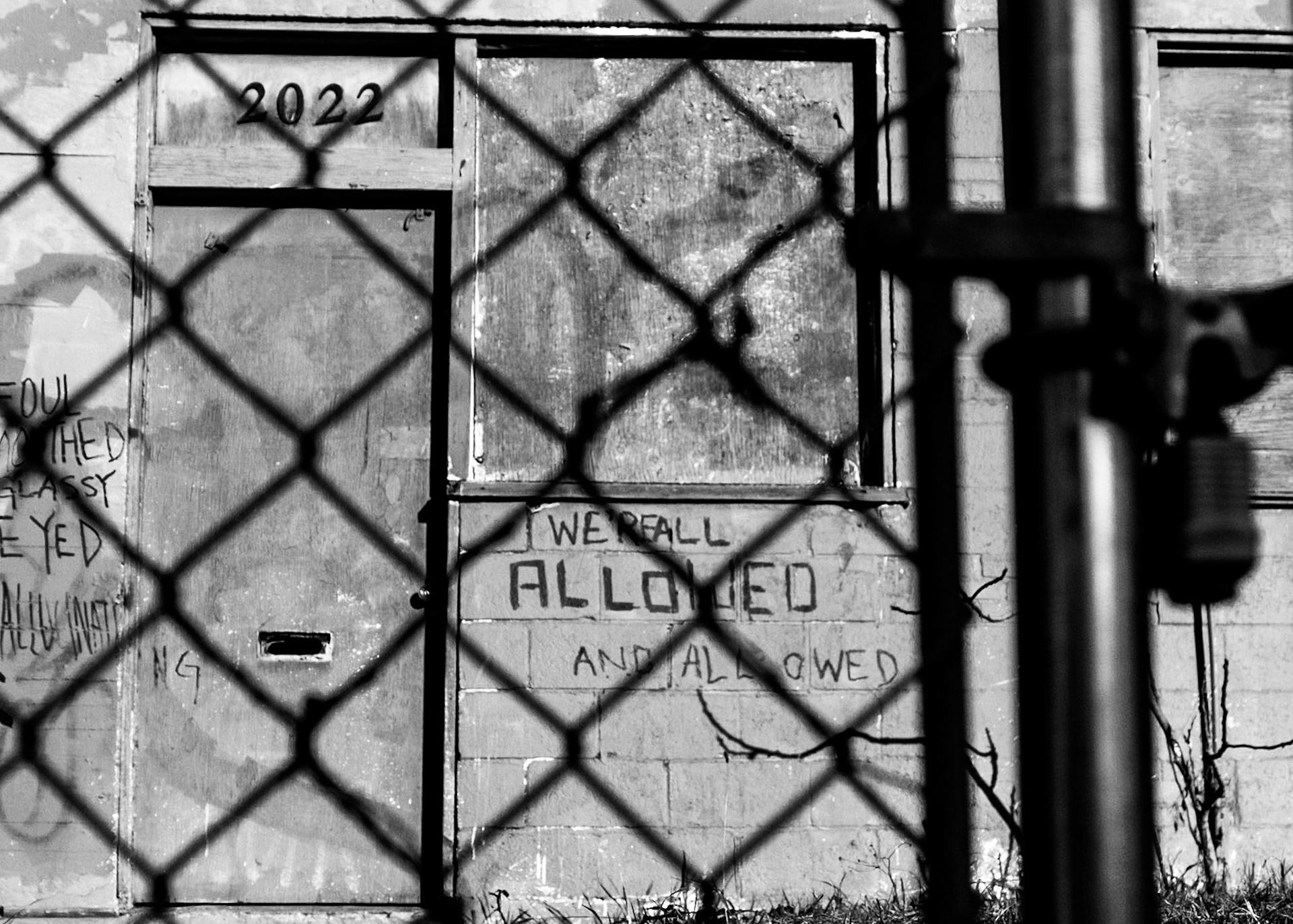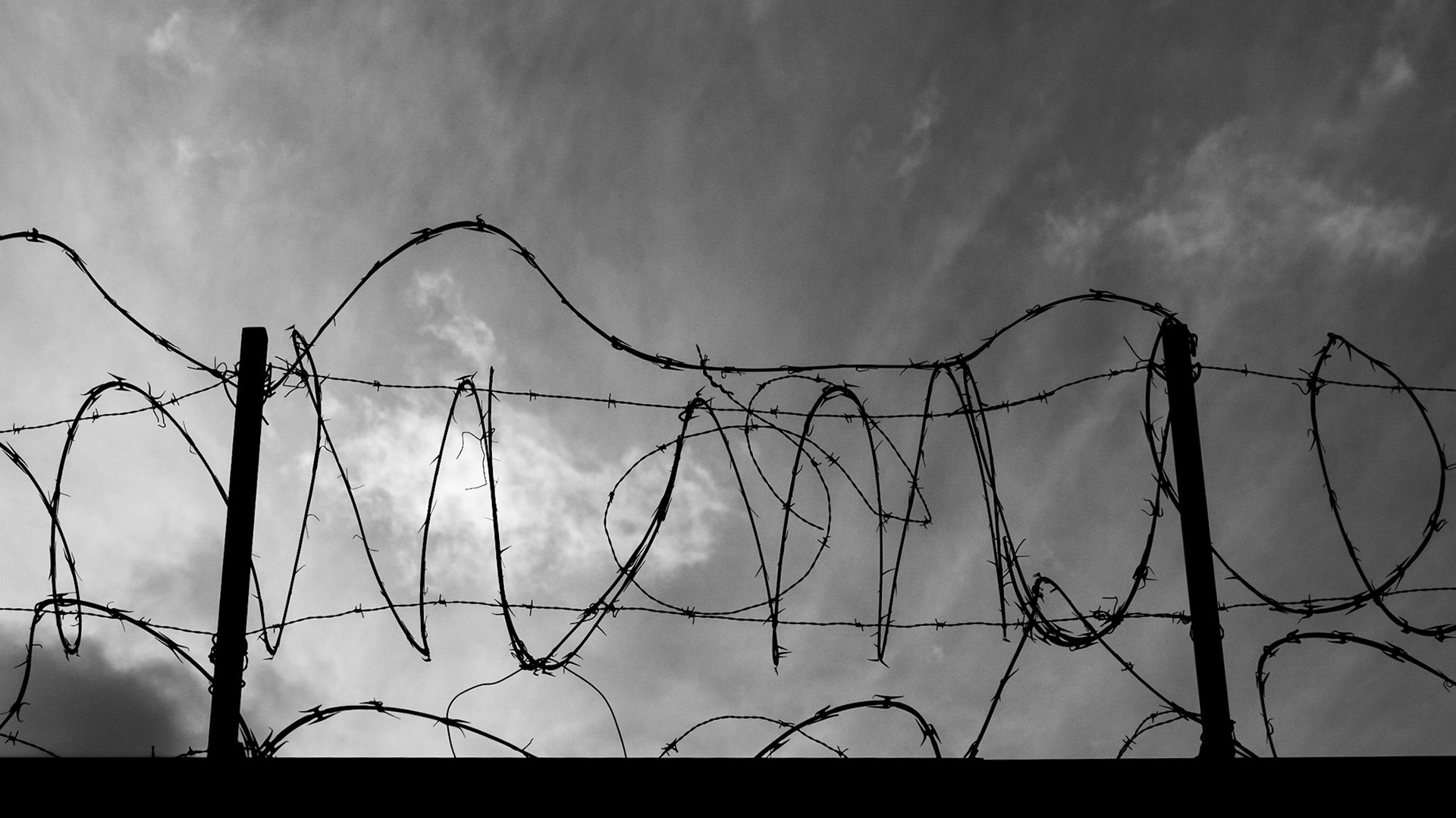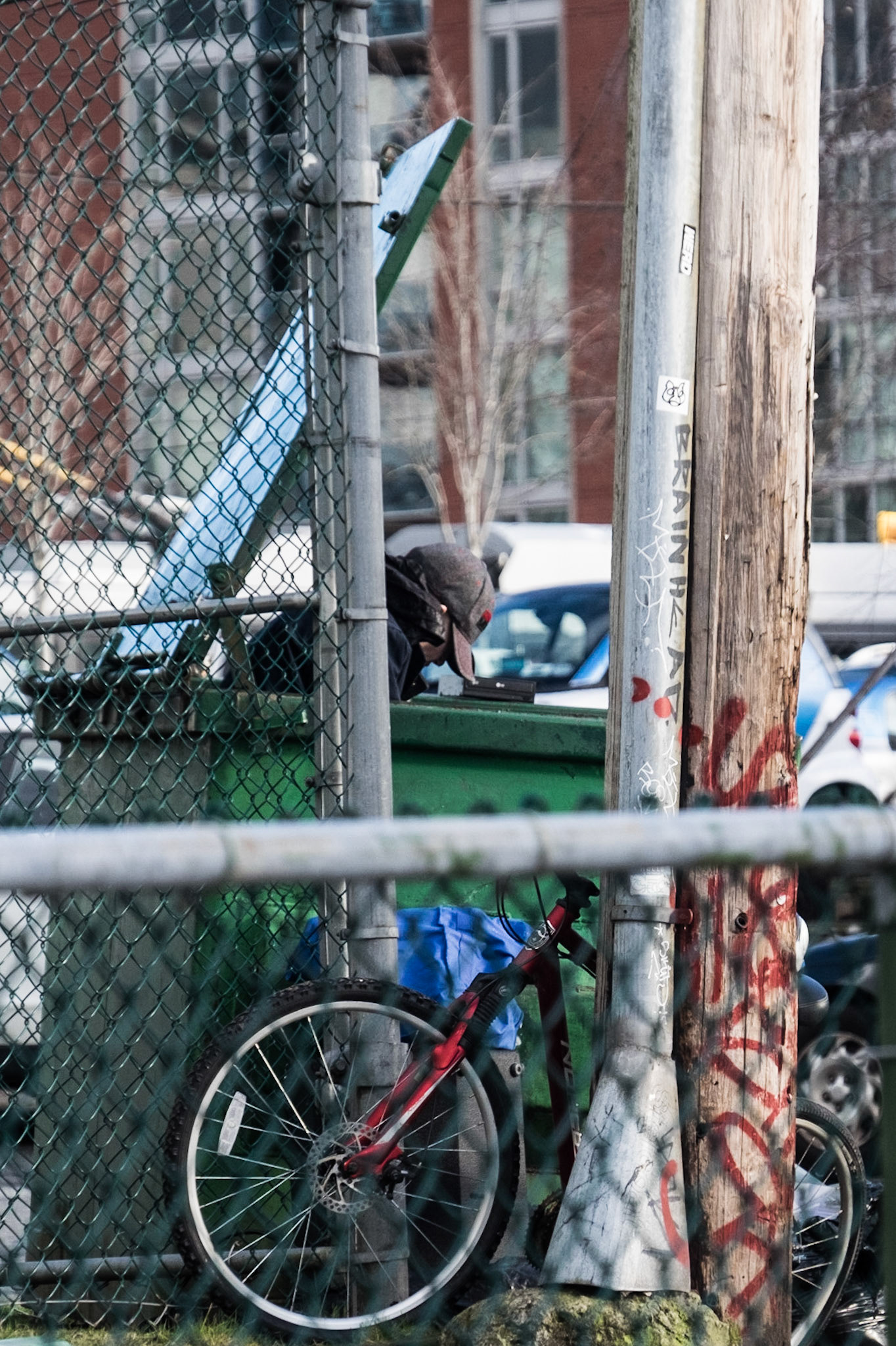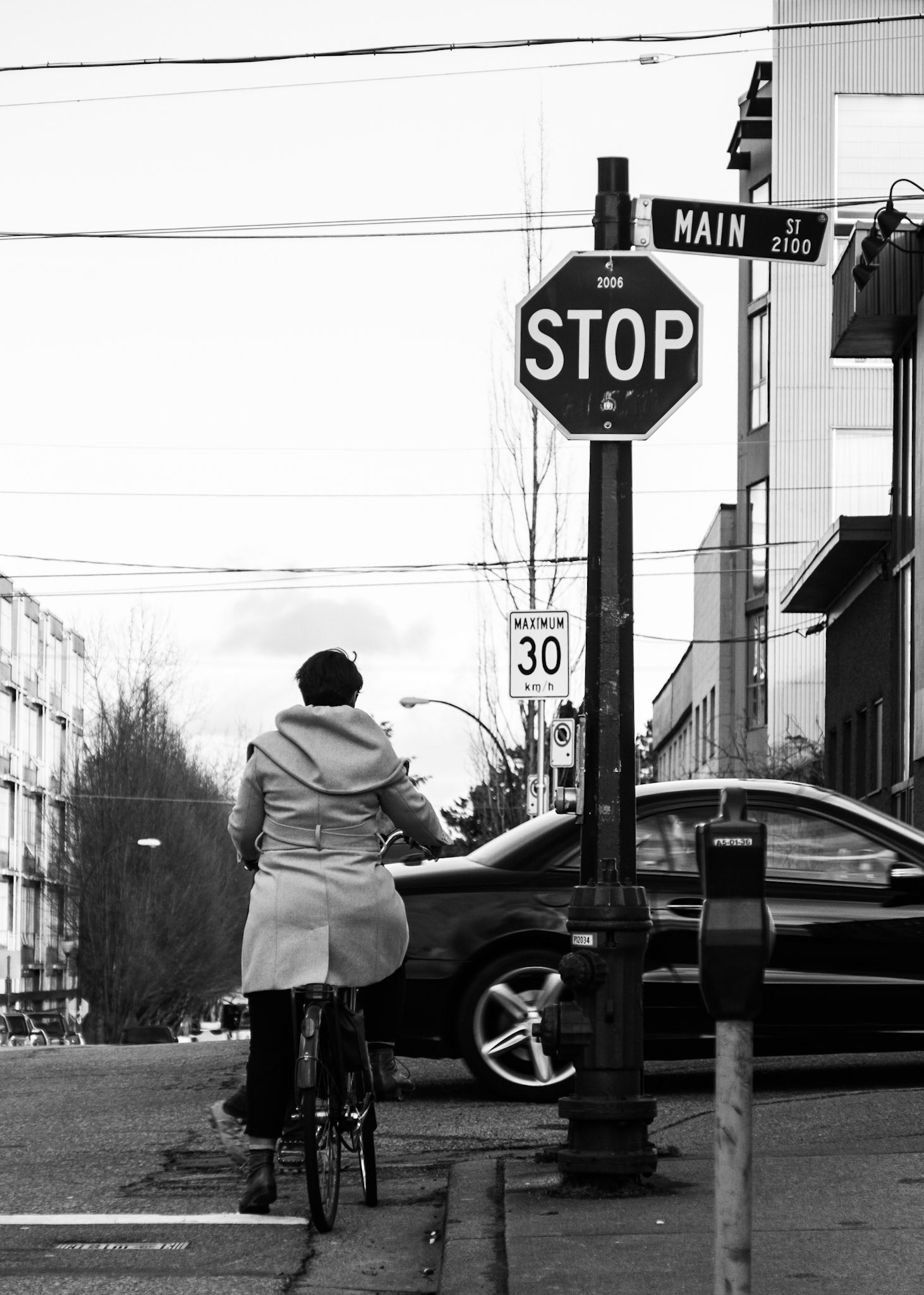 My walk ended the way all photowalks should, I think: with a beer.