A Photo Walk Through Downtown Vancouver
February 20, 2017

For a while now, I've been dying to get into street photography, so I took a little early-evening walk downtown just to see what happened. I was a little nervous to get started, because the idea of pointing a camera at strangers was a new one: I've always been very careful to ensure I'm not making anyone feel uncomfortable in front of my lens.
The first few captures from the walk were pretty tame, but as I spent more time wandering I stumbled across things I had never noticed before. Spontaneous events began unfolding in front of me. I found areas of the city I never even knew existed. Eventually, anxiety gave way to the thrill of capturing images that can never be replicated of people as they live their lives.
Beyond simply taking photos, I found myself interacting with the city and my community on a deeper level. At first it was a smile as someone noticed me taking their photo. From there it evolved into a myriad of other interactions as I captured (and sometimes completely missed capturing) moments of humanity, happiness, grief, and desperation going on everywhere throughout the city.
The walk began with simple shots of buildings, construction areas, and art that adorns many of the walls in my neighbourhood of the West End. I began down Davie towards the water, but found myself diverted from English Bay quite considerably, and I decided to just roll with it.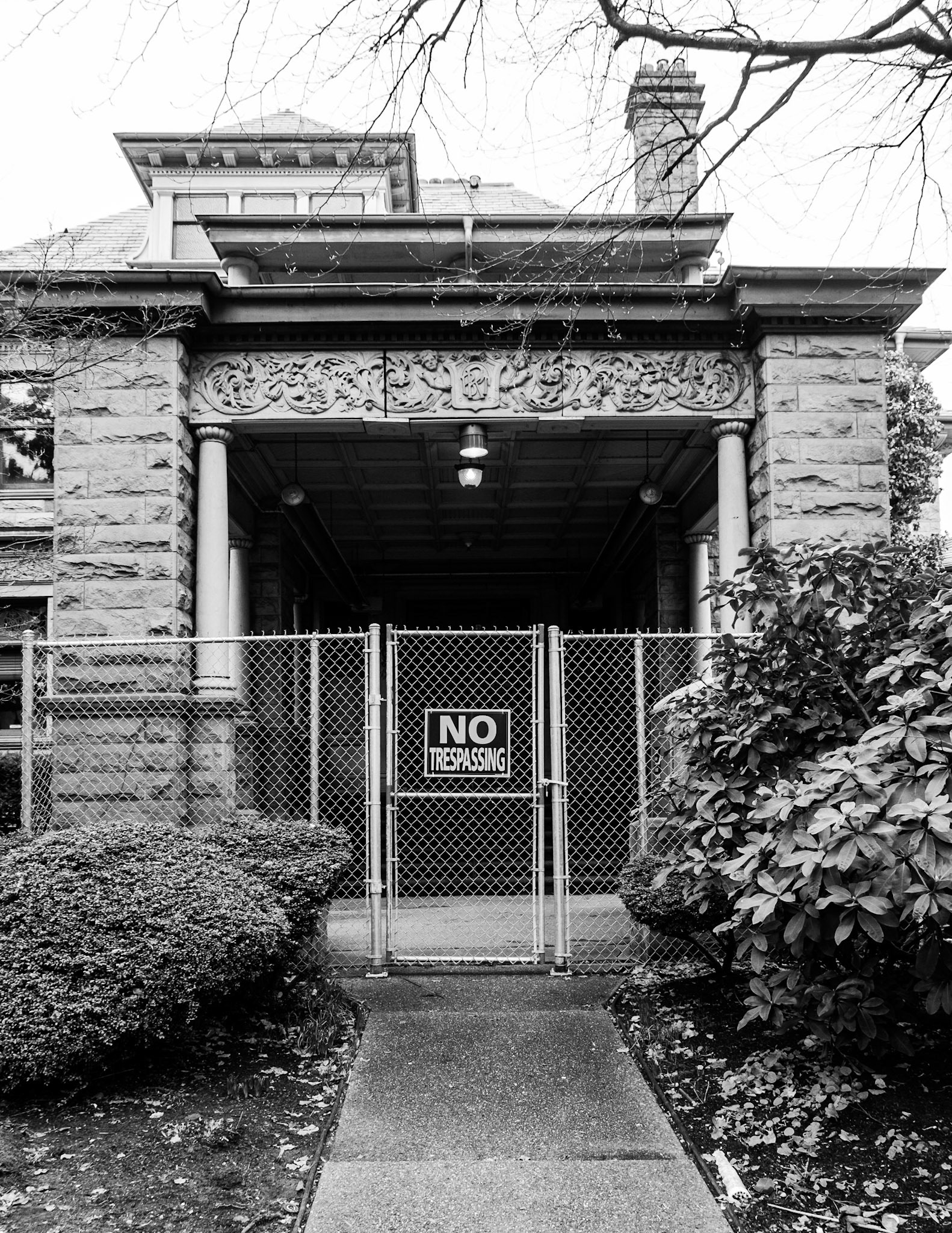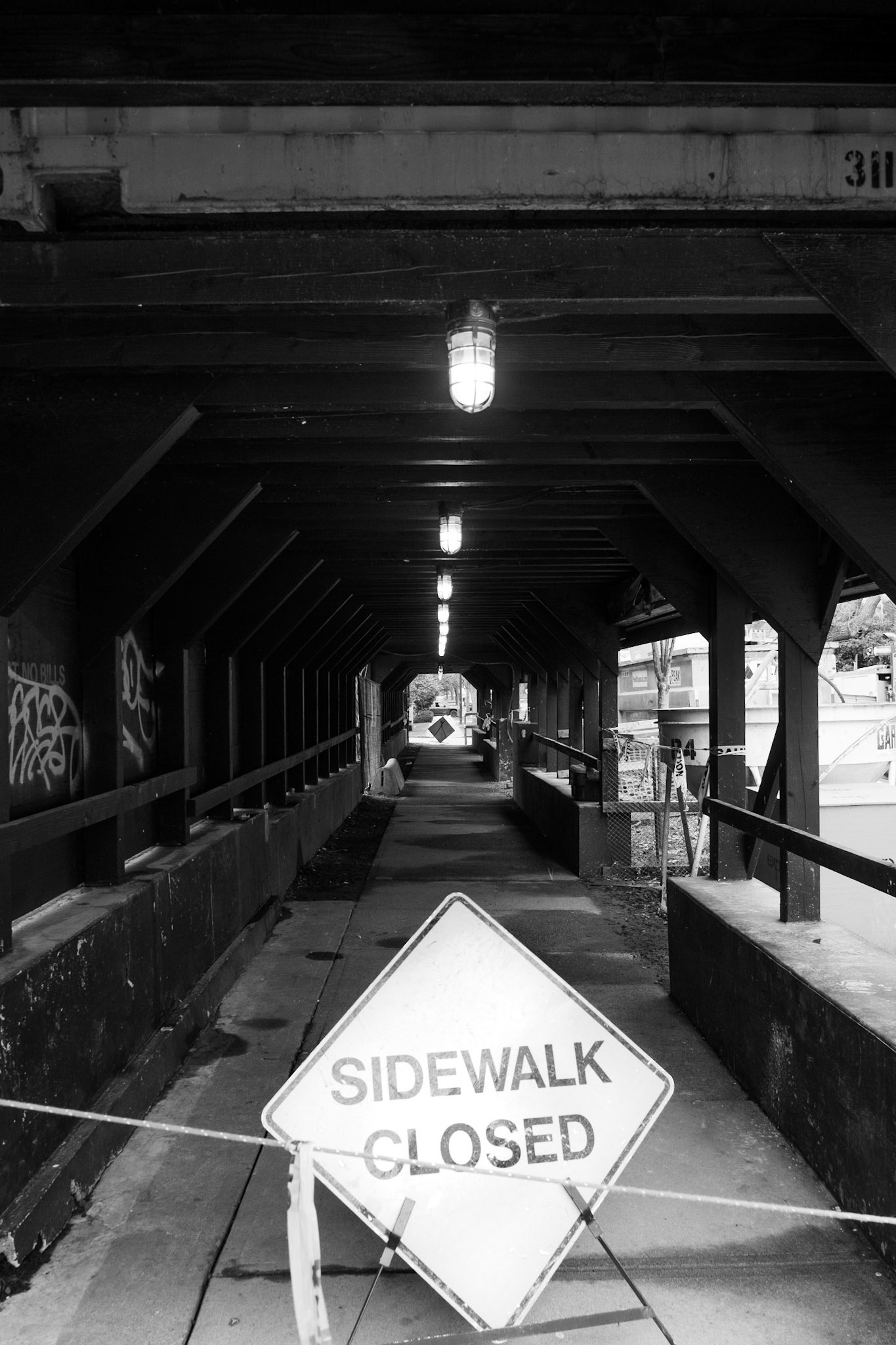 One of the most amazing parts of my photo walk was discovering places I'd never seen. I know to a lot of people, this colourful alley just off Granville Street is probably old news - but I had never heard of it, and after stumbling across countless alleys filled with trash, cars, and telephone poles, a vibrant basketball court was a pleasant surprise.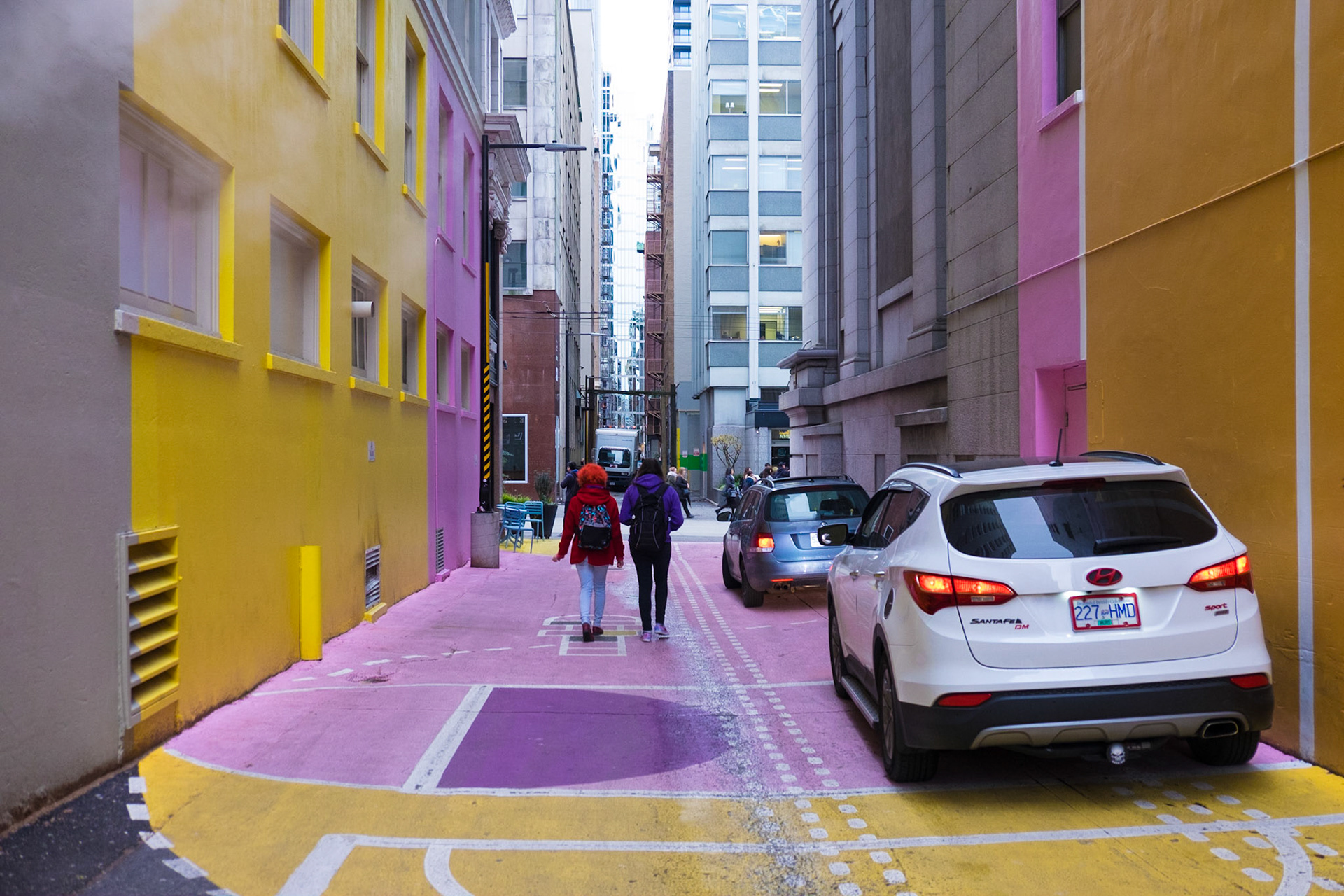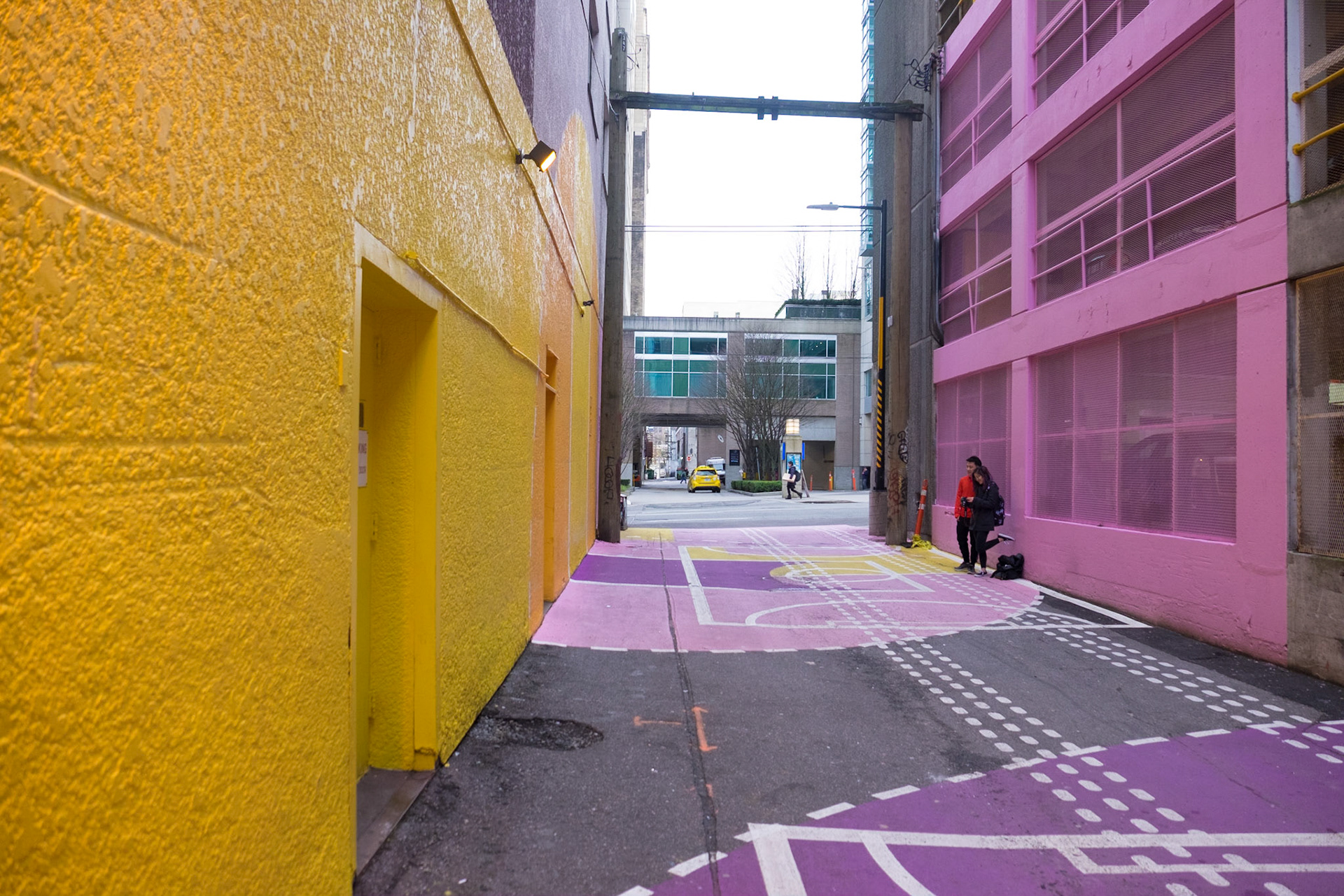 Colourful alleys are neat, and surprise discoveries in your own city are a huge part of what makes street photography so much fun. But the core of street photography has to do with humanity and the lives and communities we build in our cities. As I continued walking, I heard this guy busking at the corner of Granville and Robson. I approached him and snapped a couple of quick shots, and he noticed me almost right away during an interlude in the song he was playing. He gave a me a smile, a little bit of attention, and this great head on portrait, reminiscent of from Humans of New York.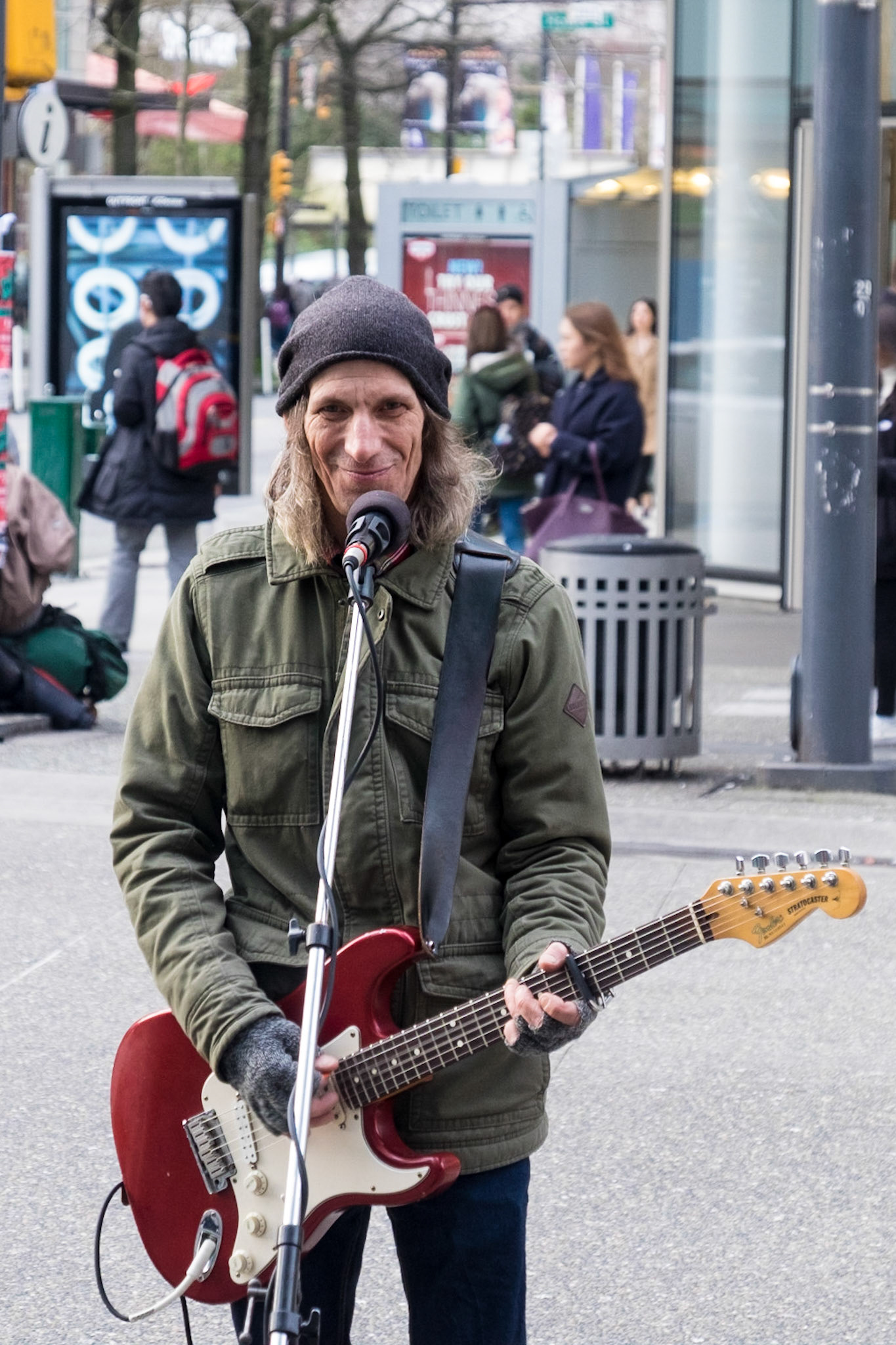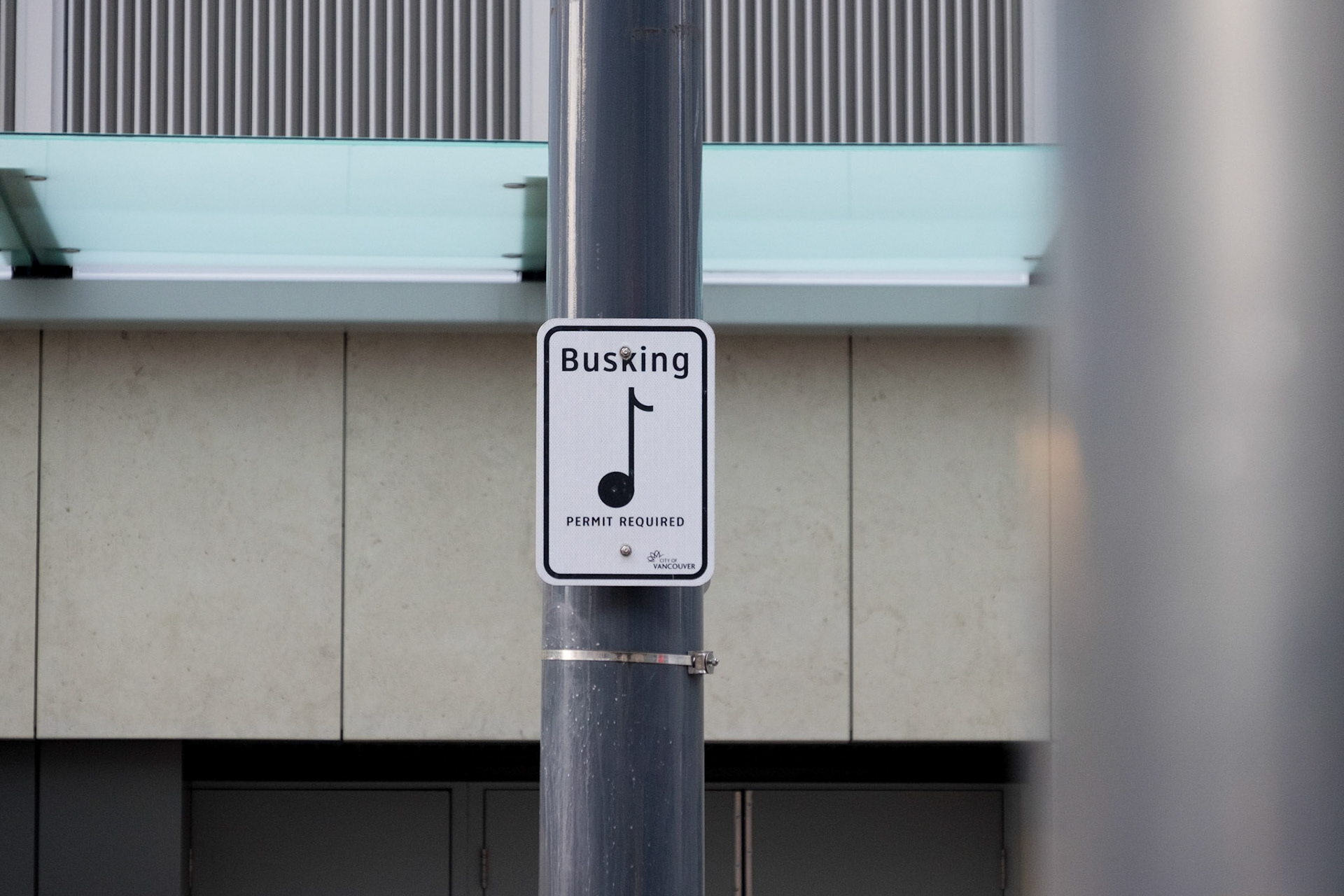 After dropping some change into the guitarist's case, I knew I was coming up on another cultural goldmine: the Vancouver Art Gallery. I was expecting to wander through a small protest or street performer, but instead I was lucky enough to catch the end of a skateboarding photoshoot, and nobody seemed to mind having an extra lens working some different angles.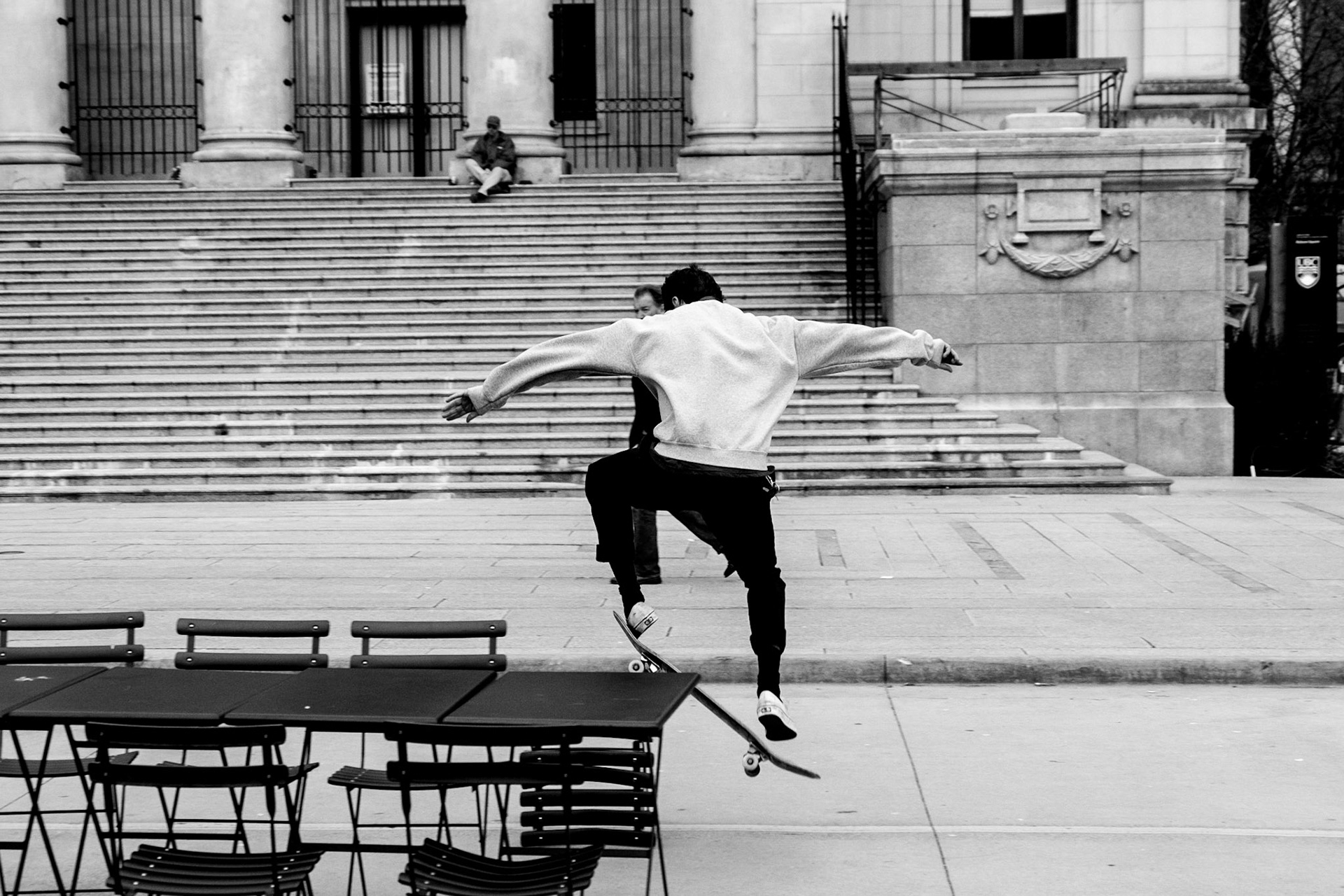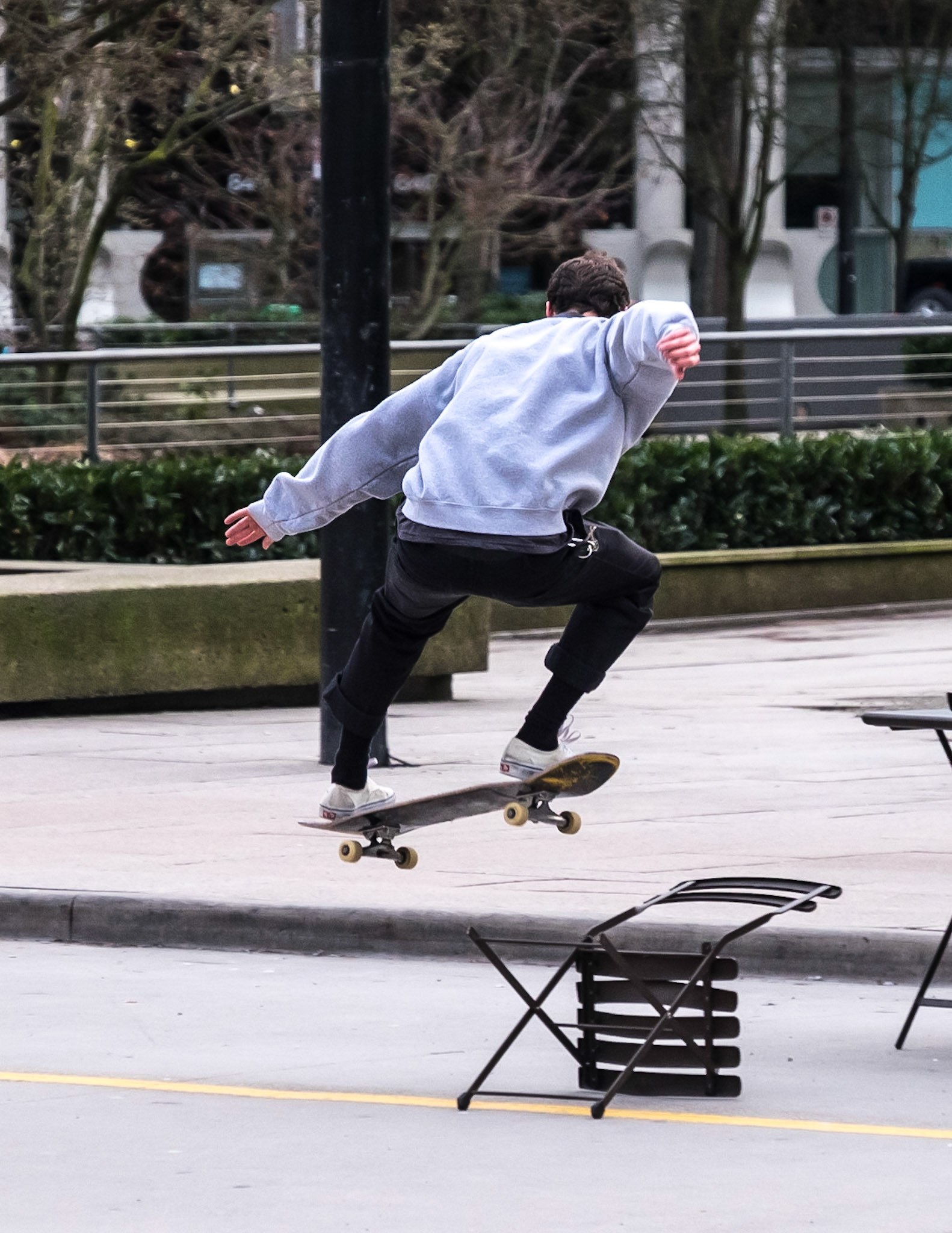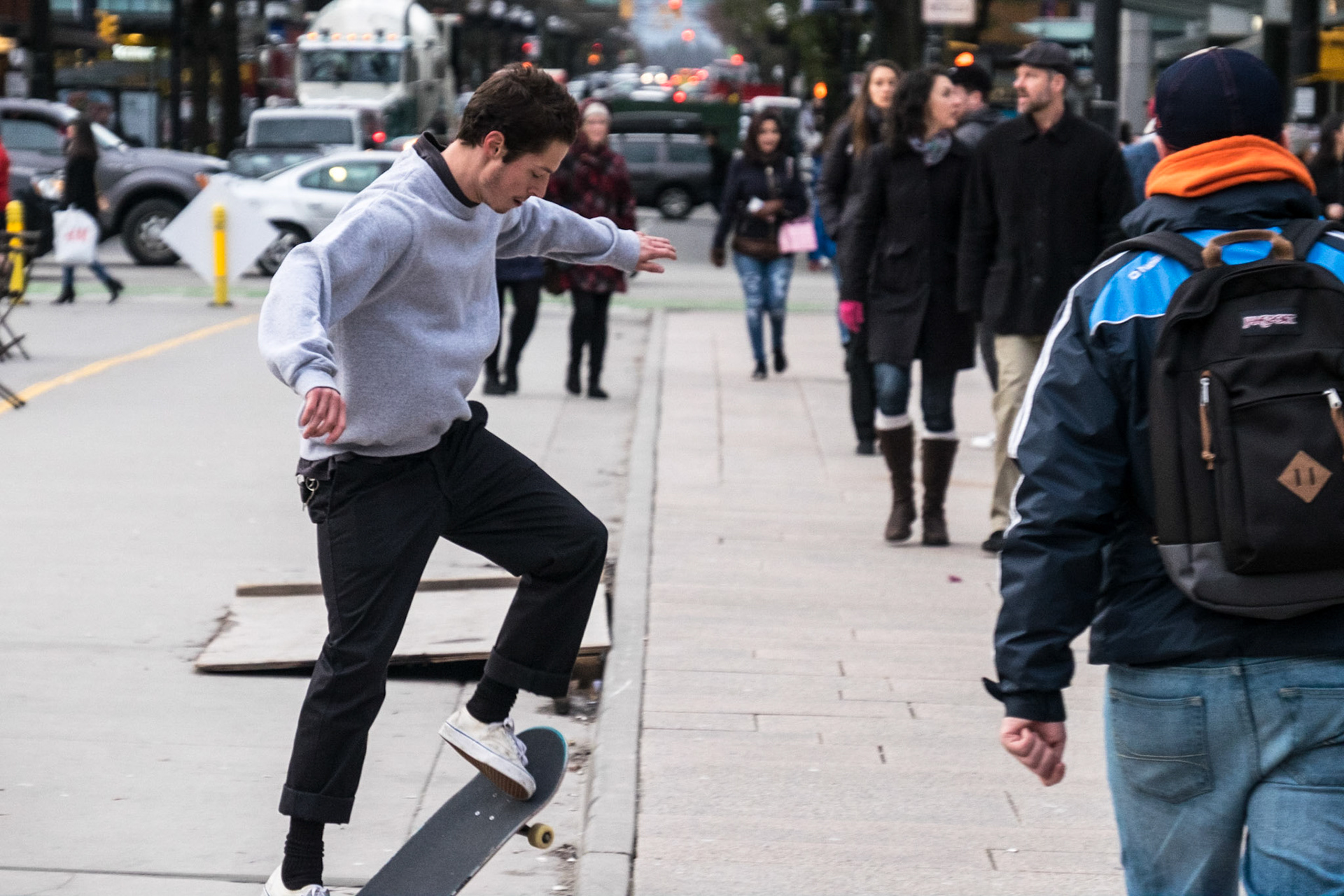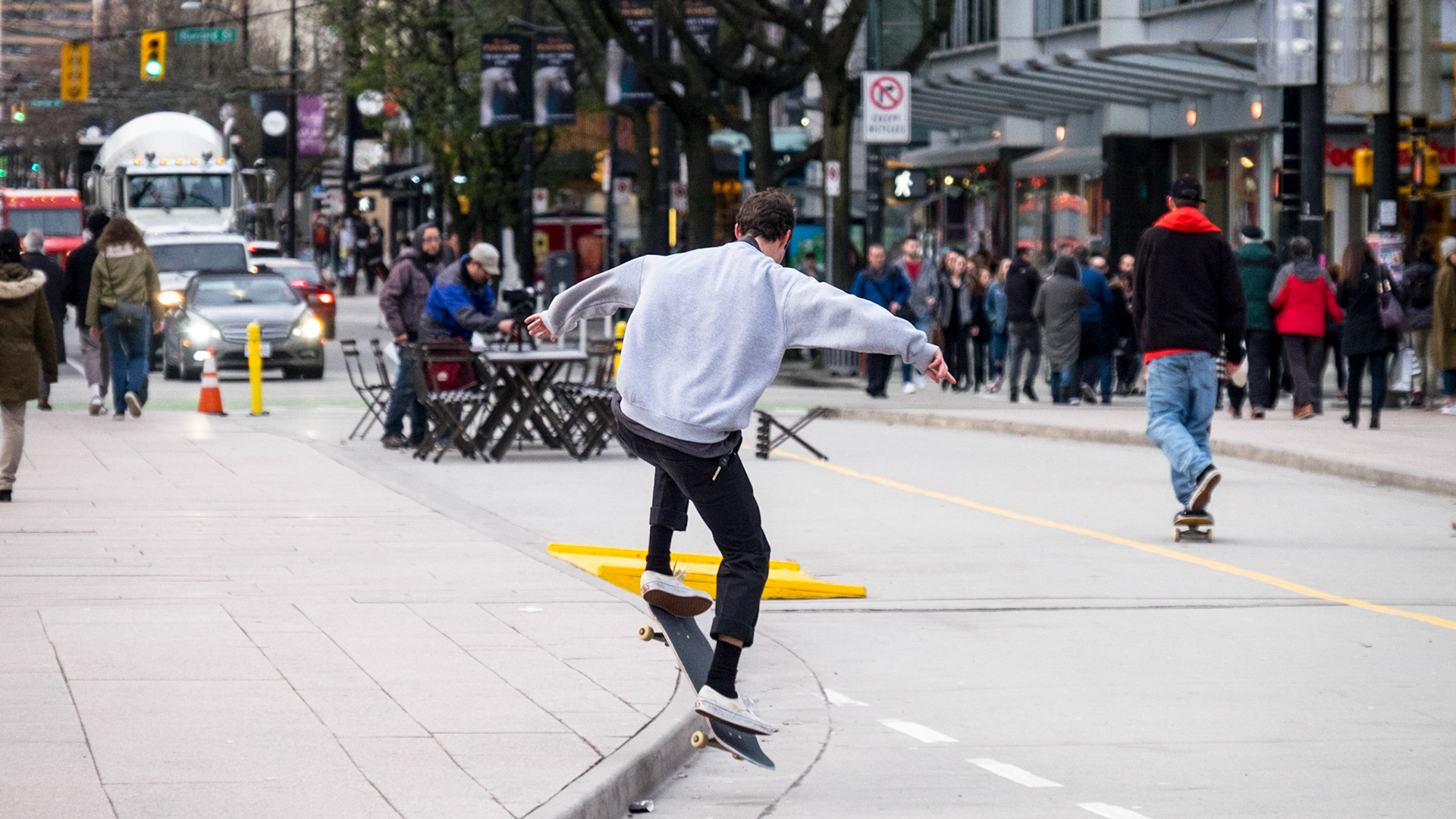 As you might be able to tell, I've been experimenting more and more with black and white images. It's a style I've never felt fully comfortably creating, but the more I work with it the more I have to remind myself that not EVERYTHING works in black and white. Sometimes removing the colour actually adds something extra: in cases where this isn't true, the black and white is probably unnecessary.
Gastown is an obvious stop on any photo walk going through downtown. The picturesque brick sidewalks and squat buildings from a bygone era, along with the famous steam clock, provide plenty of opportunities for striking images.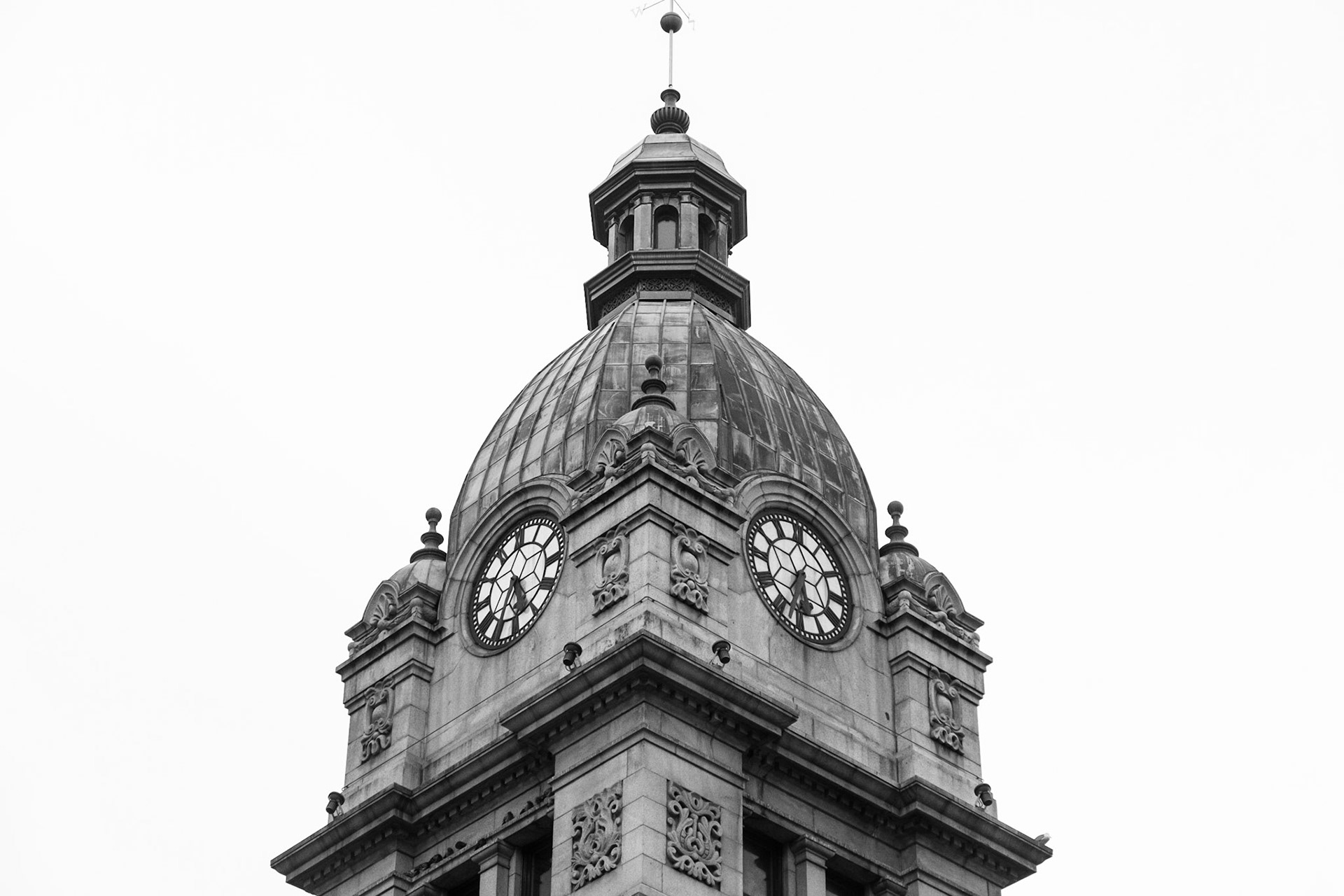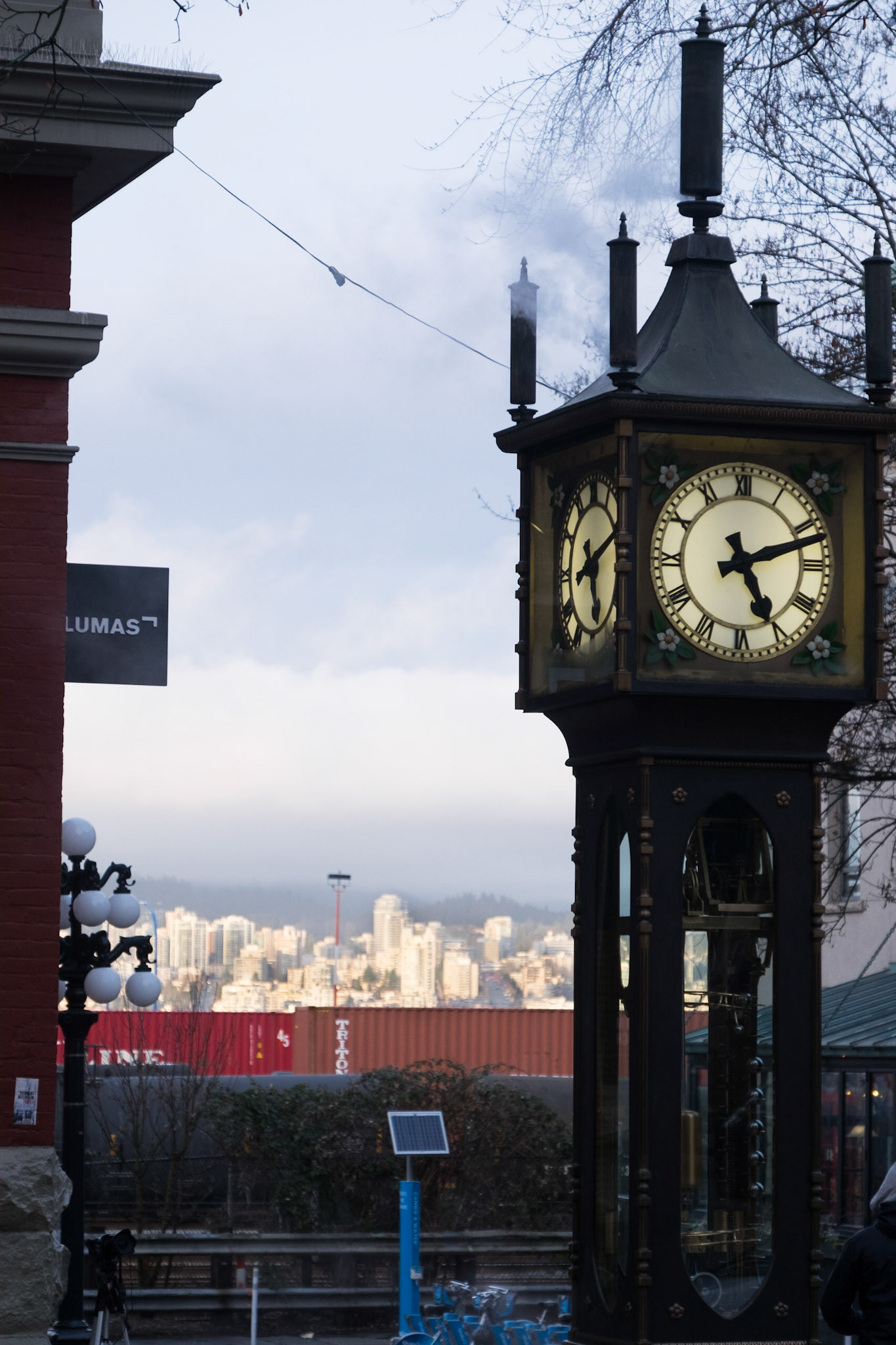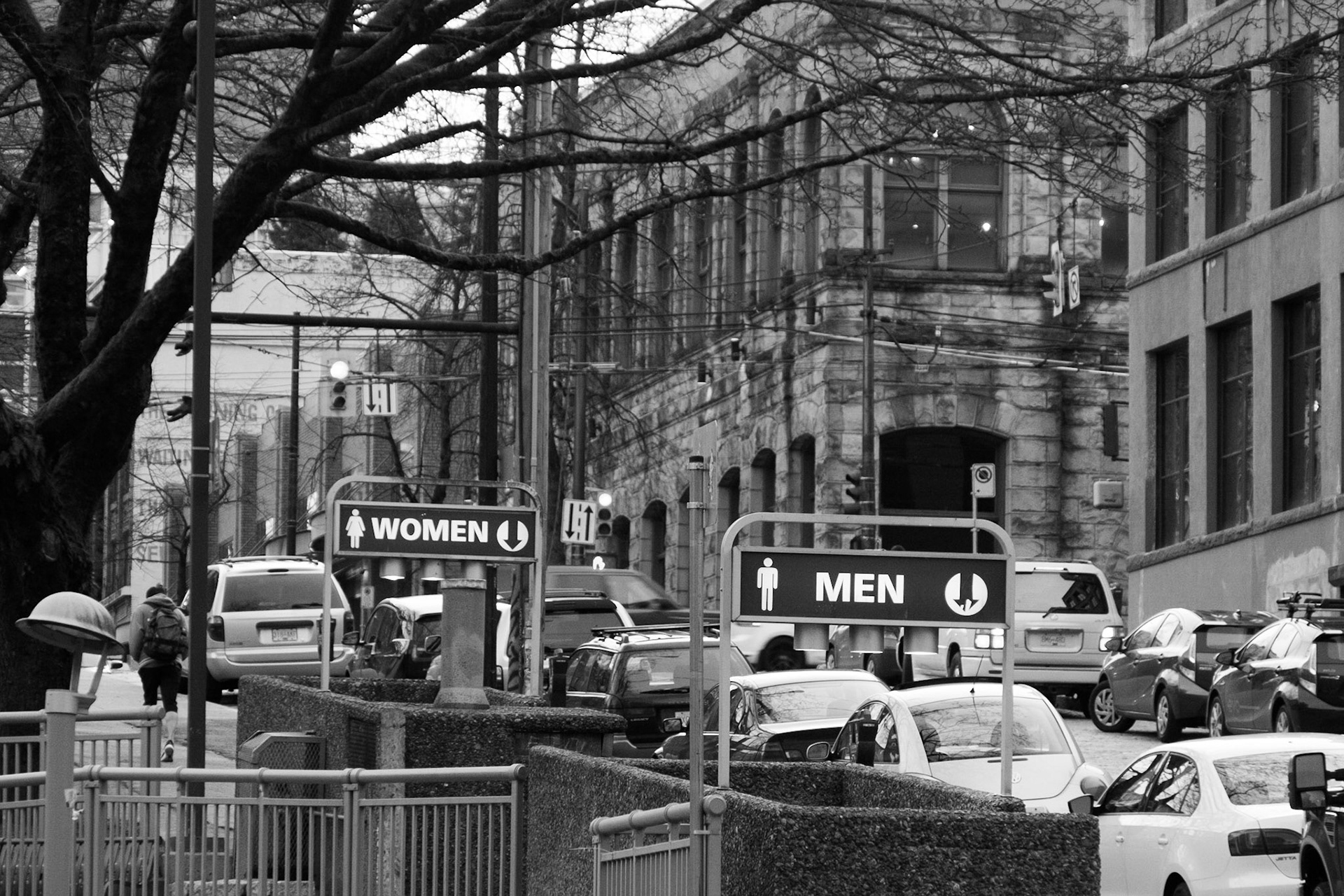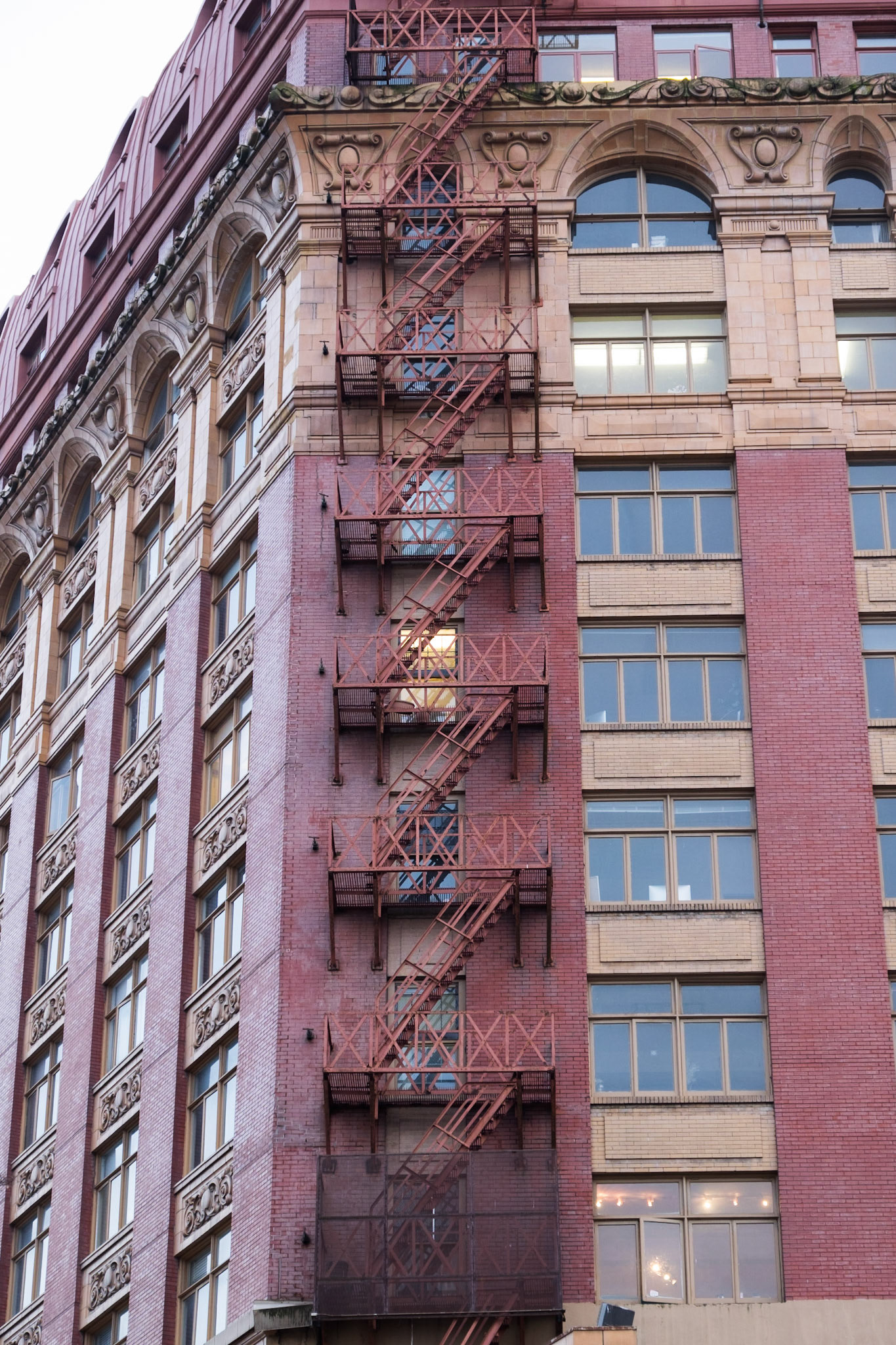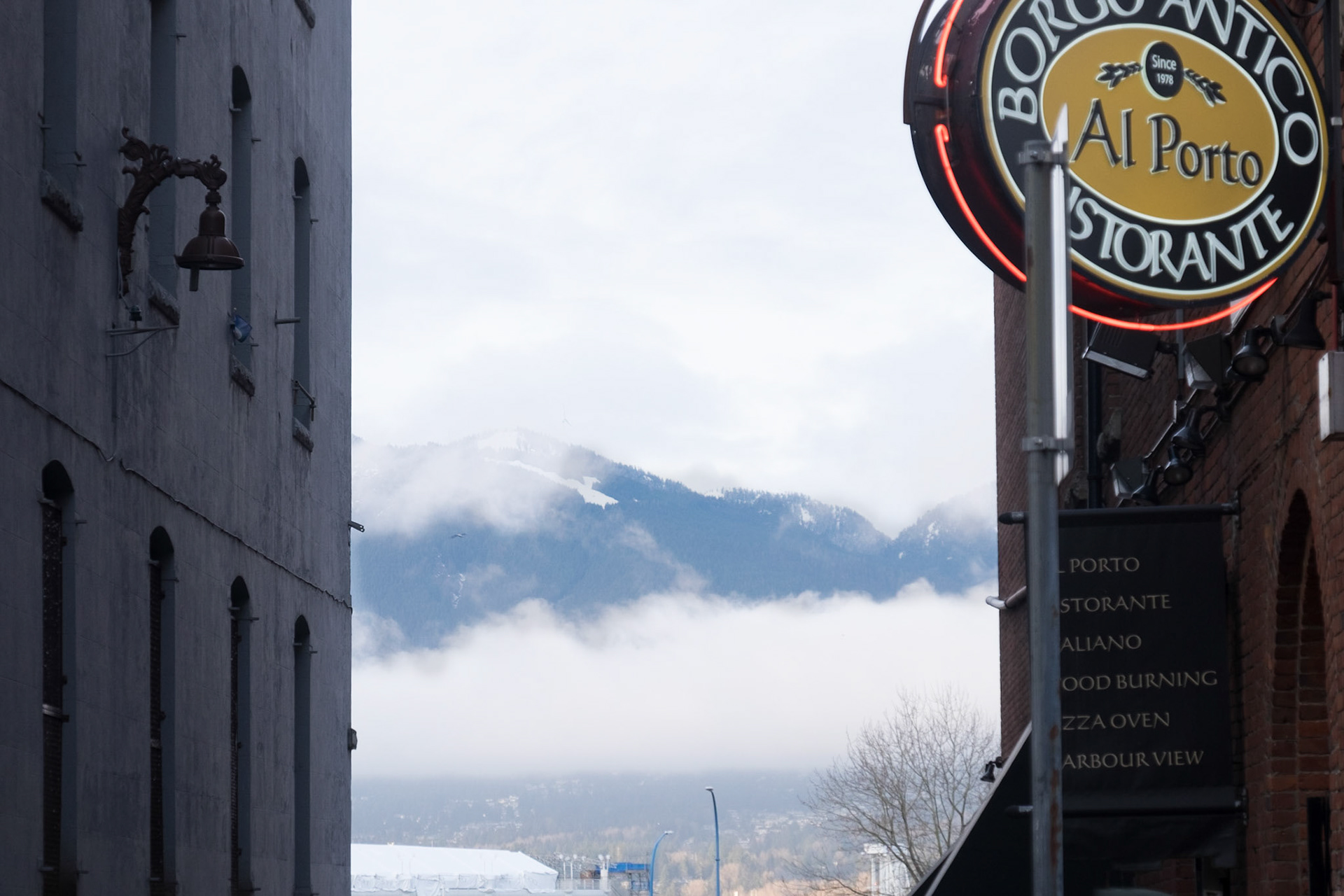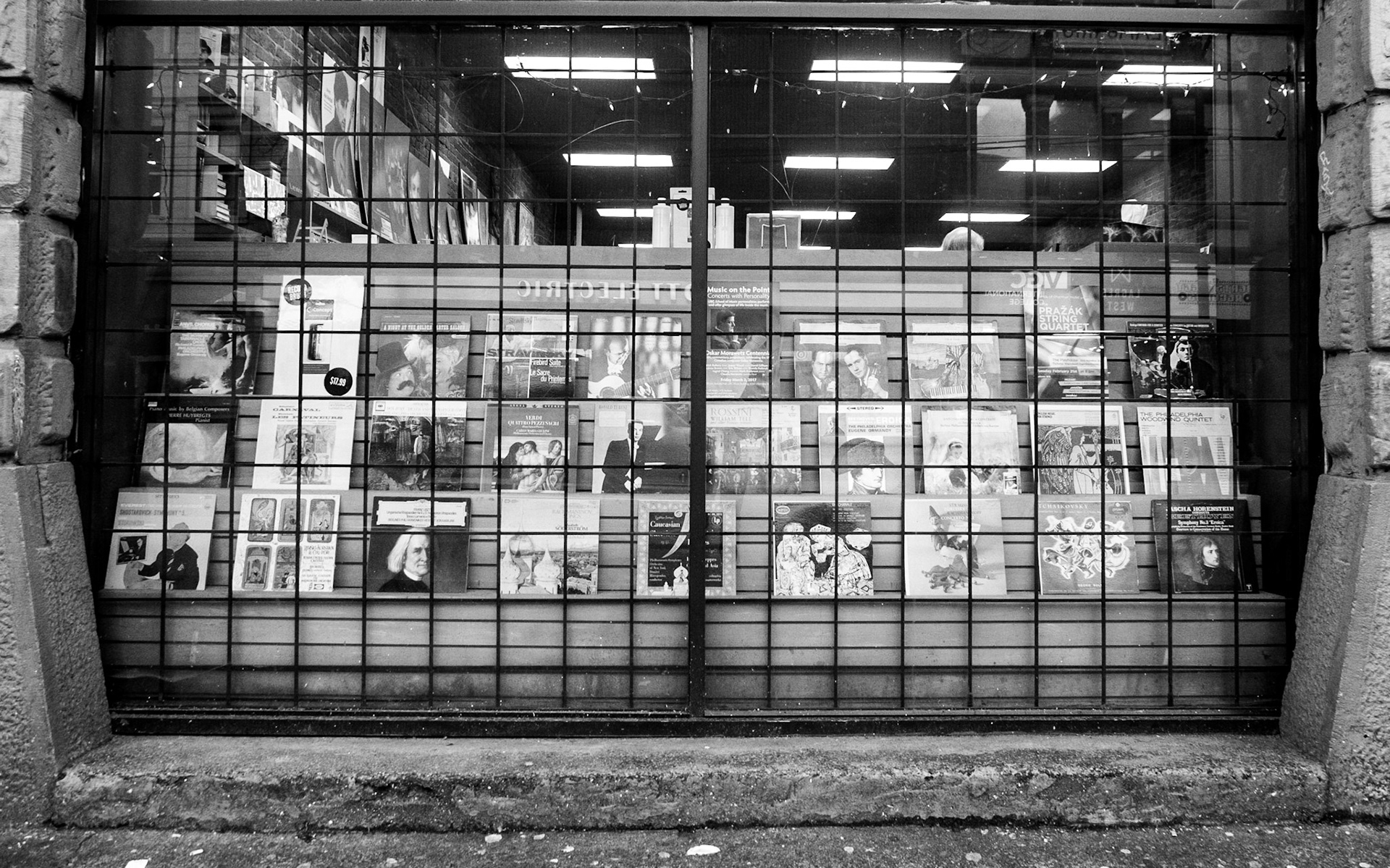 There is so much great street art around Vancouver - from alleys completely covered in spray paint to one-off murals and elaborate tags on the sides of otherwise average buildings. This proved to be a great exercise in editing to bring out colours without overdoing it. I can already feel the urge to capture and record all of the graffiti around Vancouver, and indeed I think this will grow into its own side project.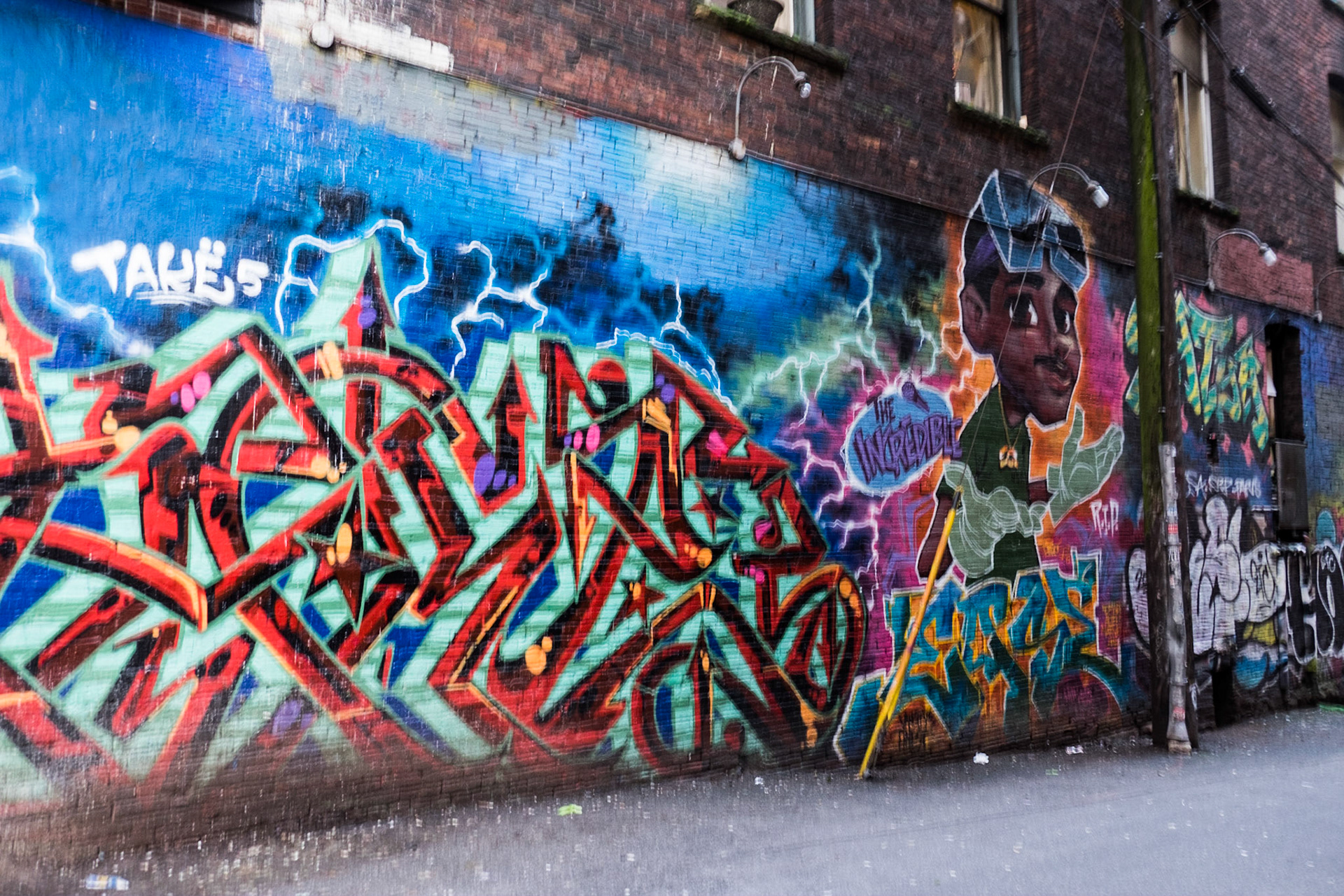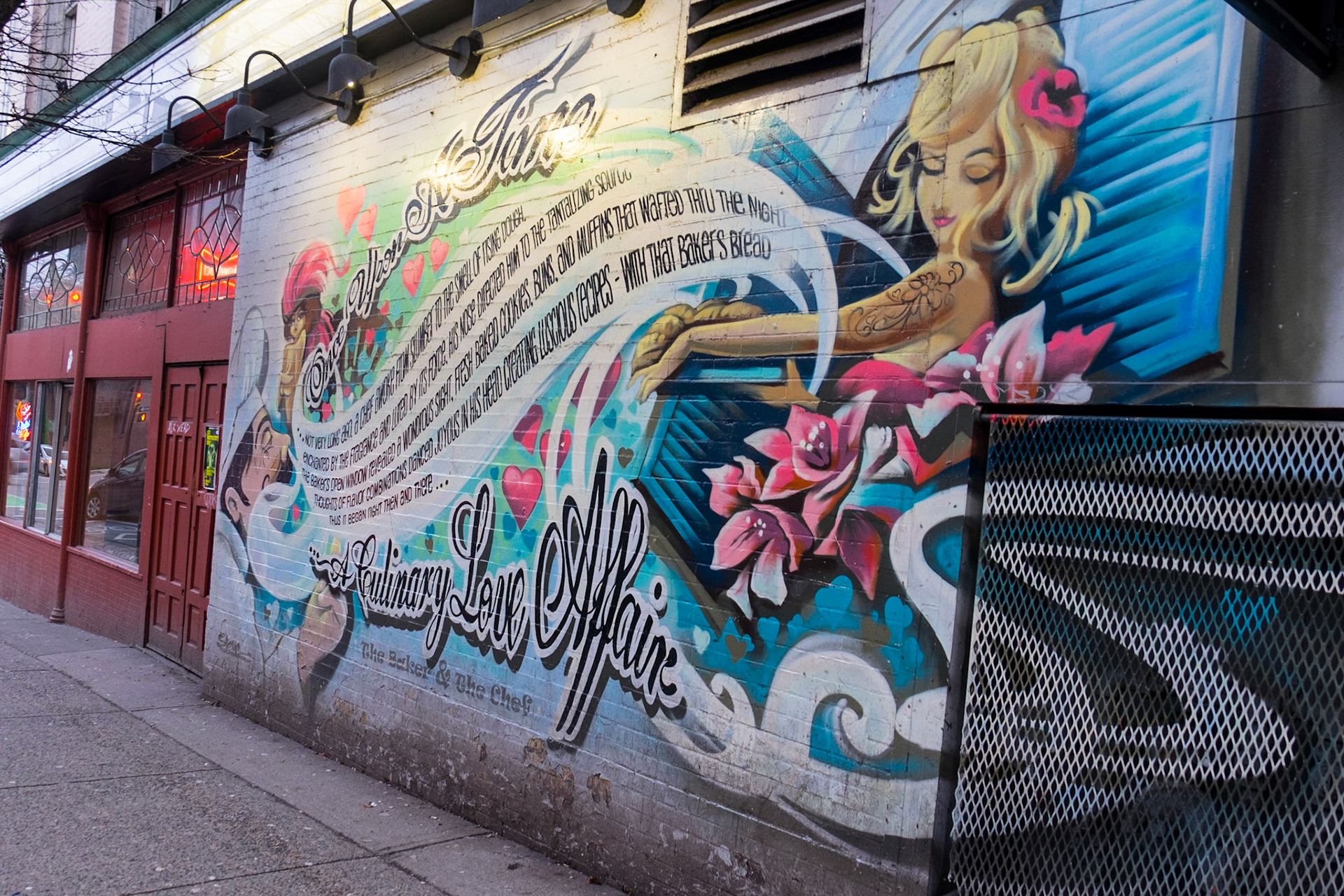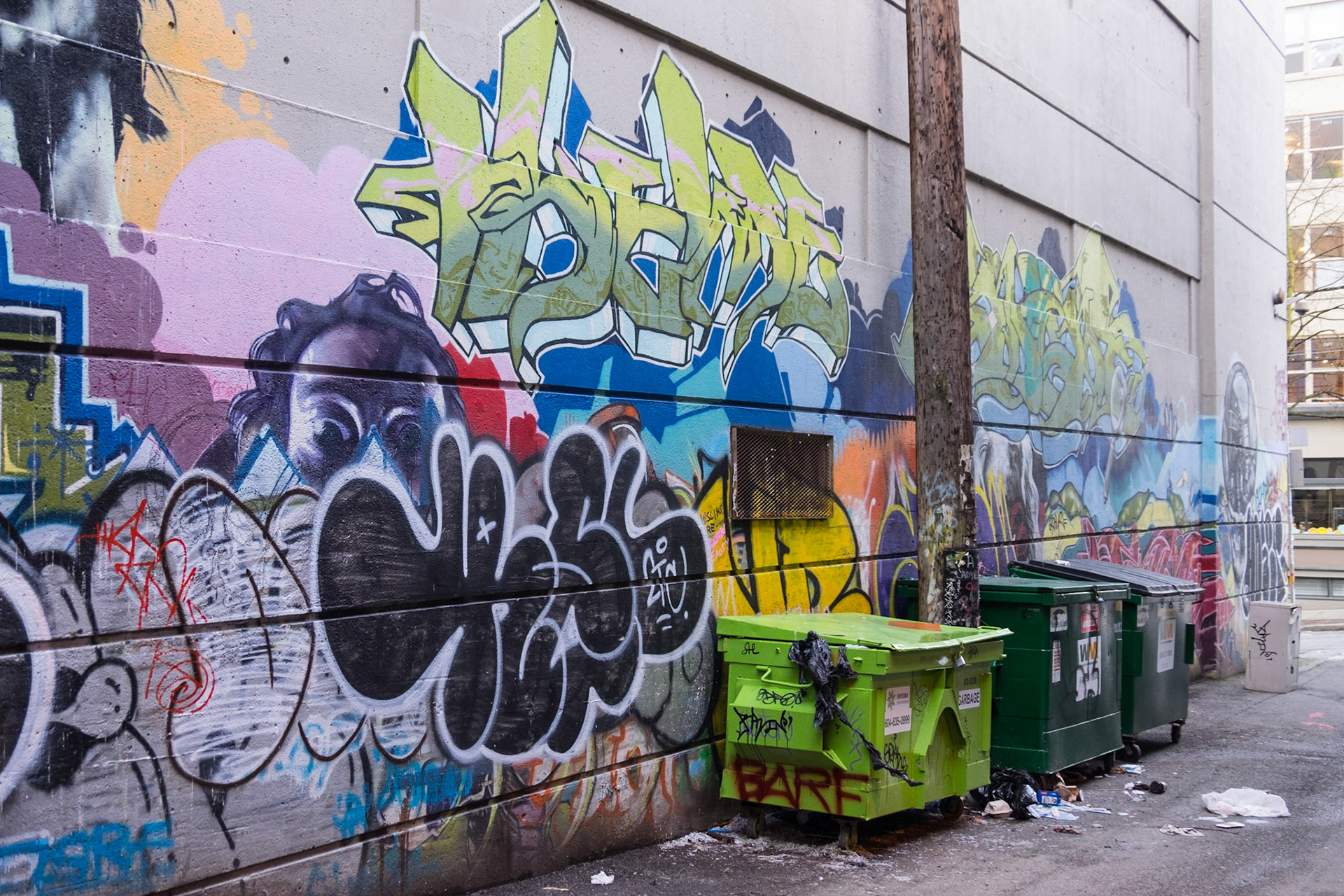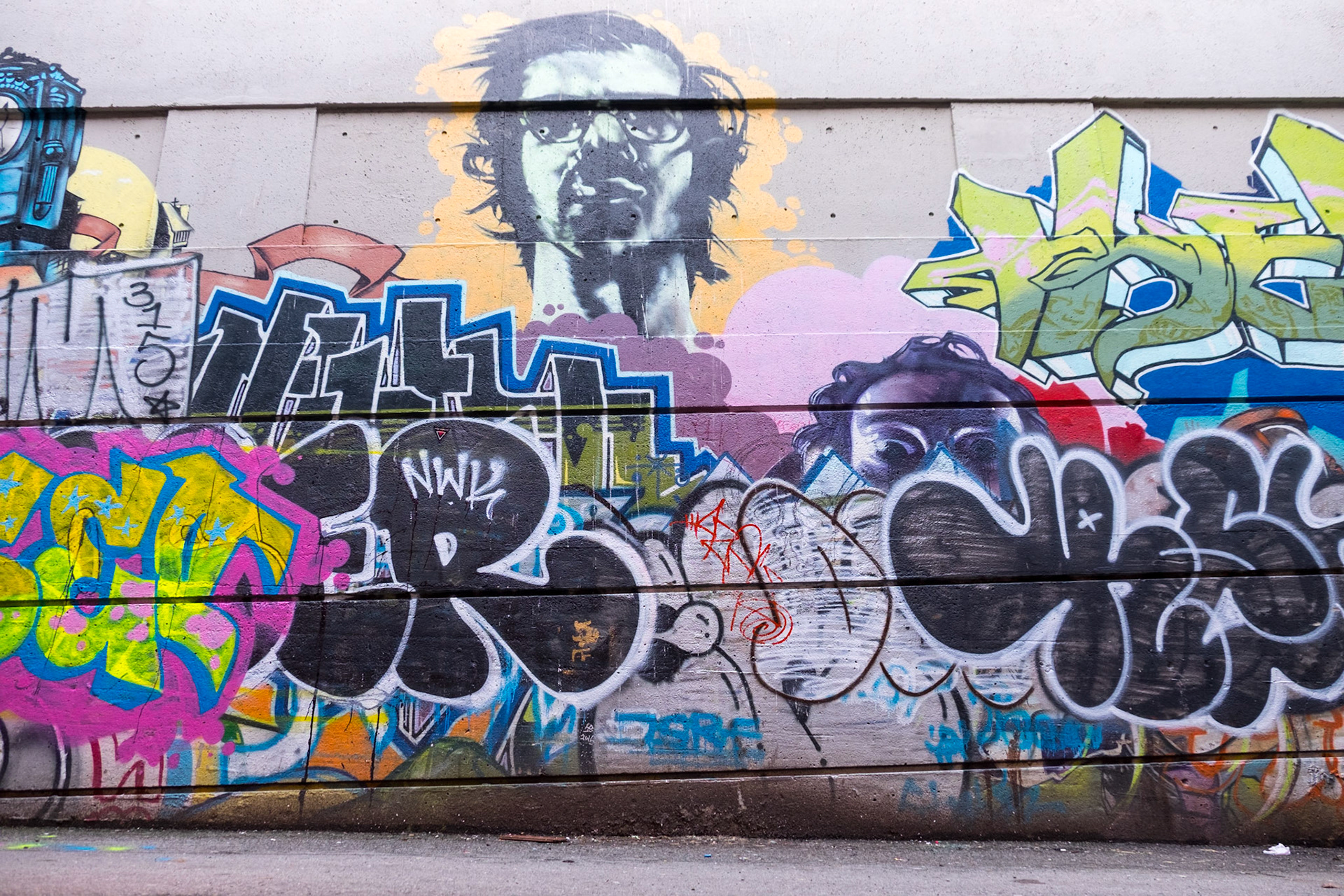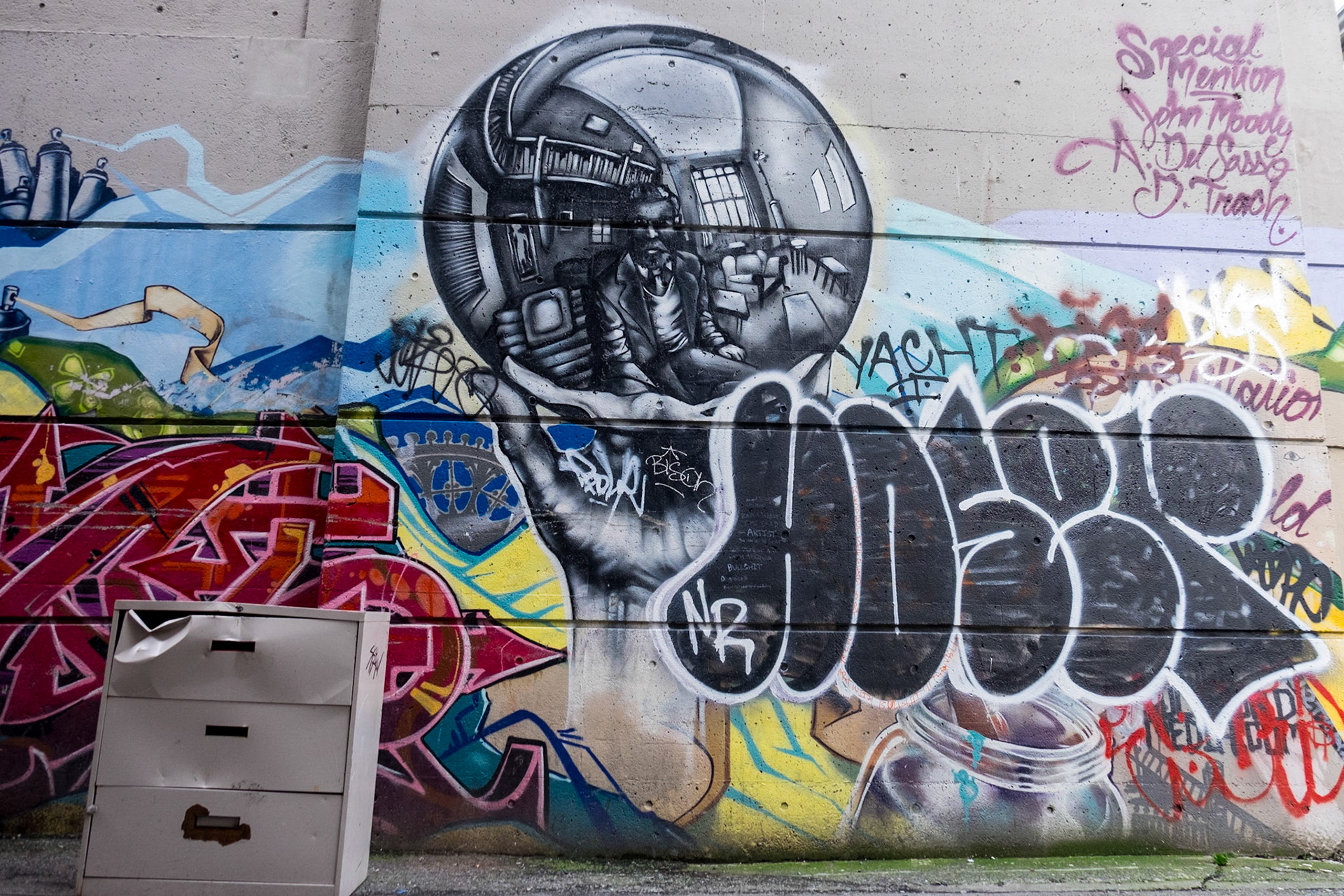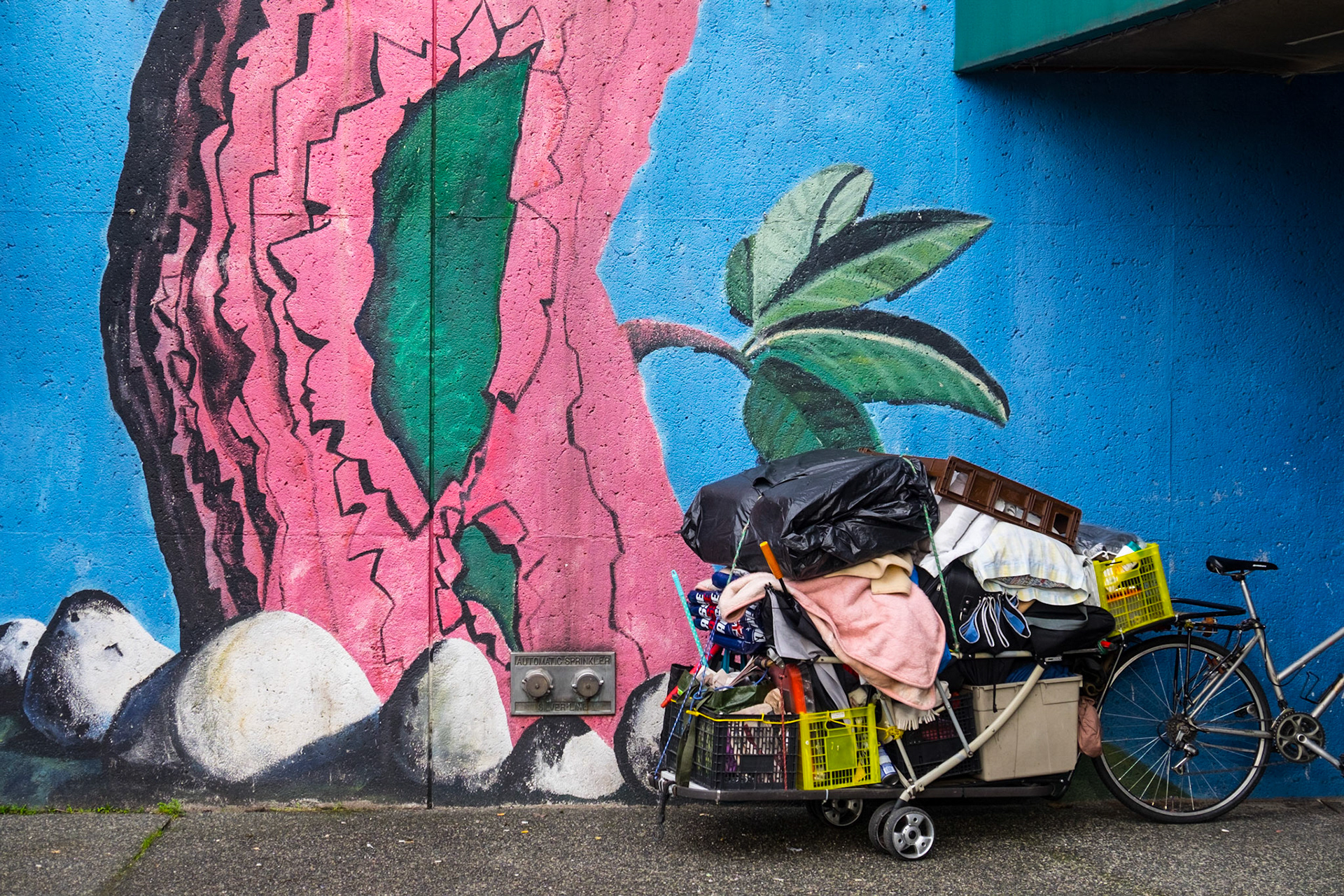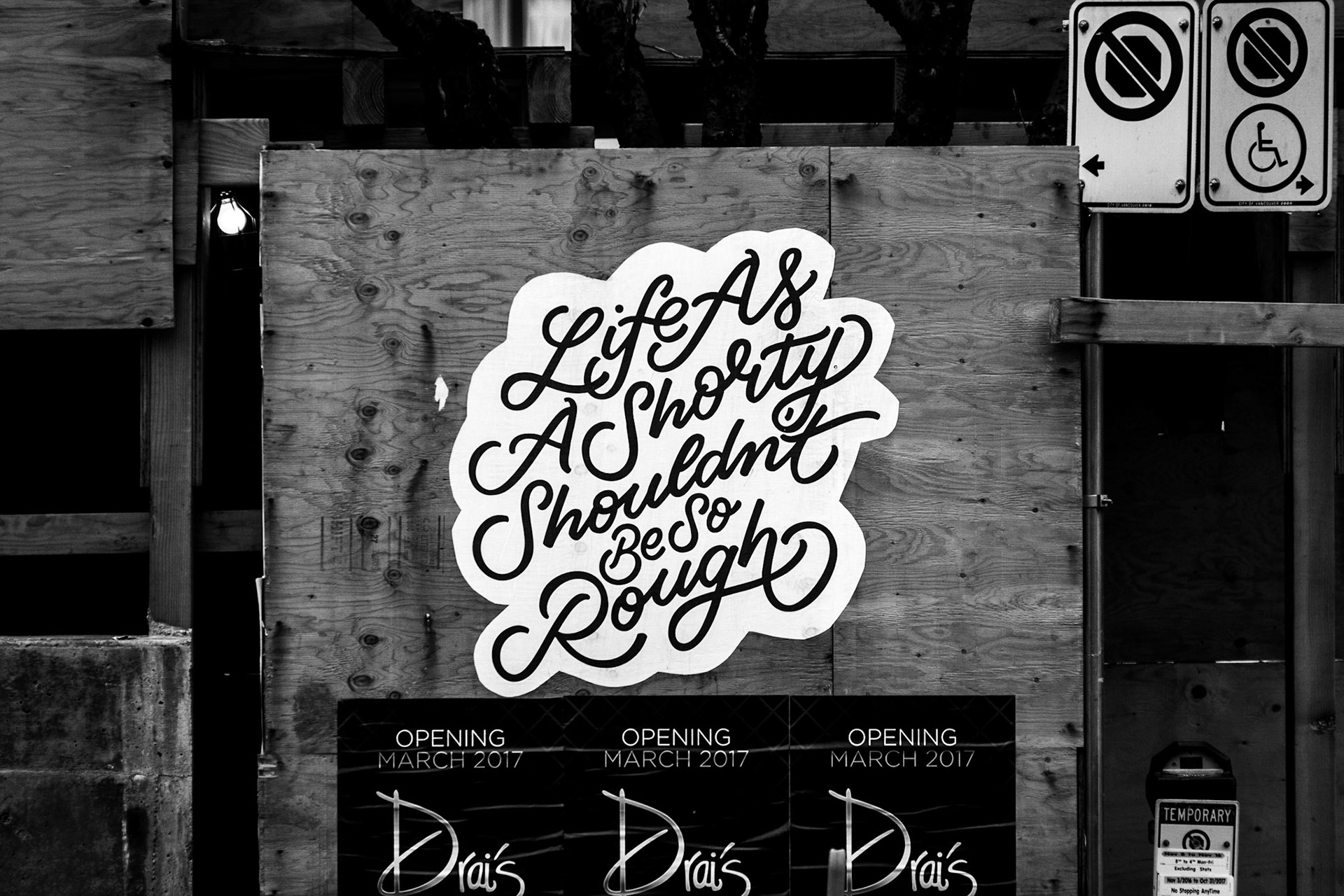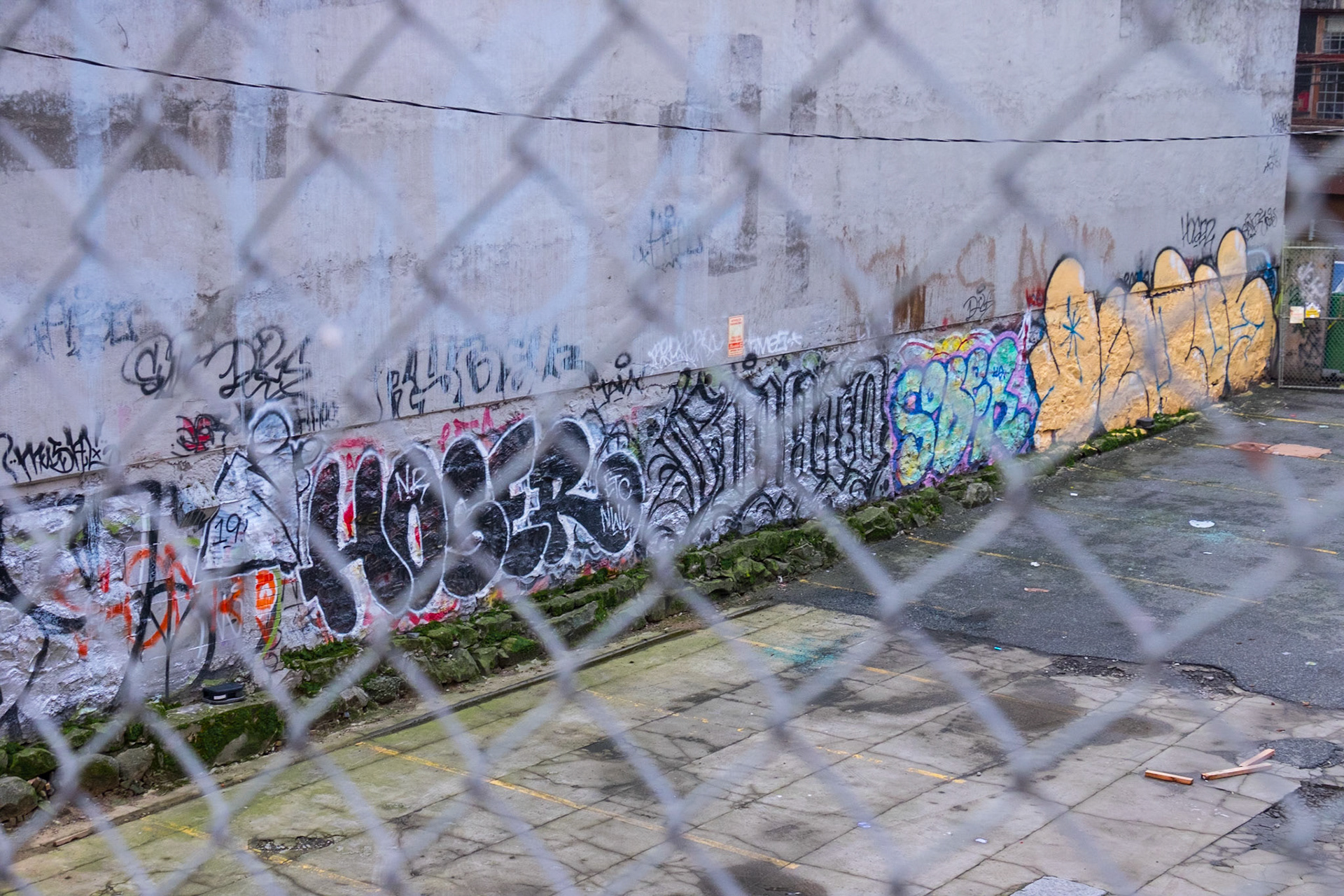 Not all colour in the city is found in alleys on the sides of walls, and as the sun went down and the light got even more elusive, it took centre stage down Granville Street. It's a different kind of beauty.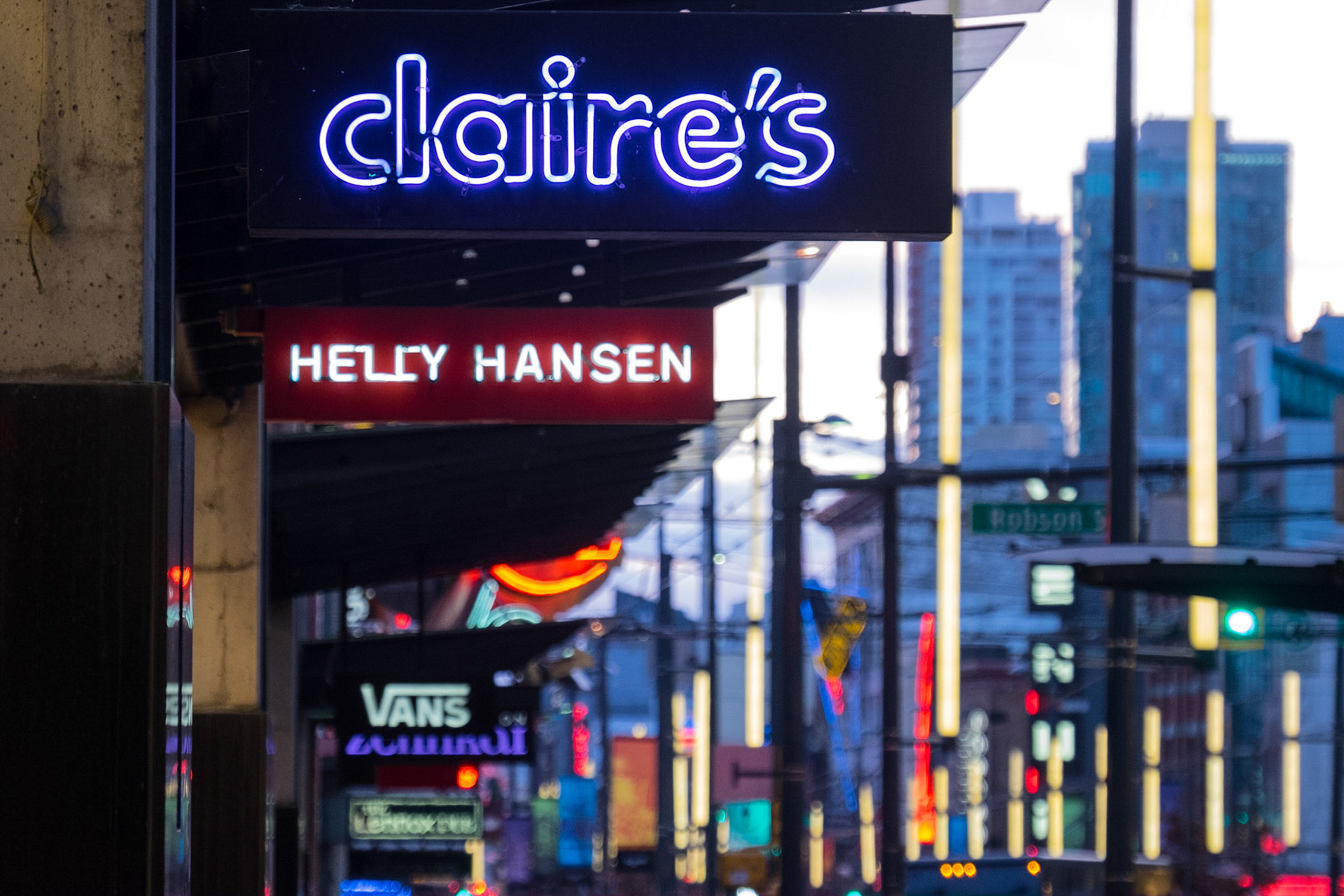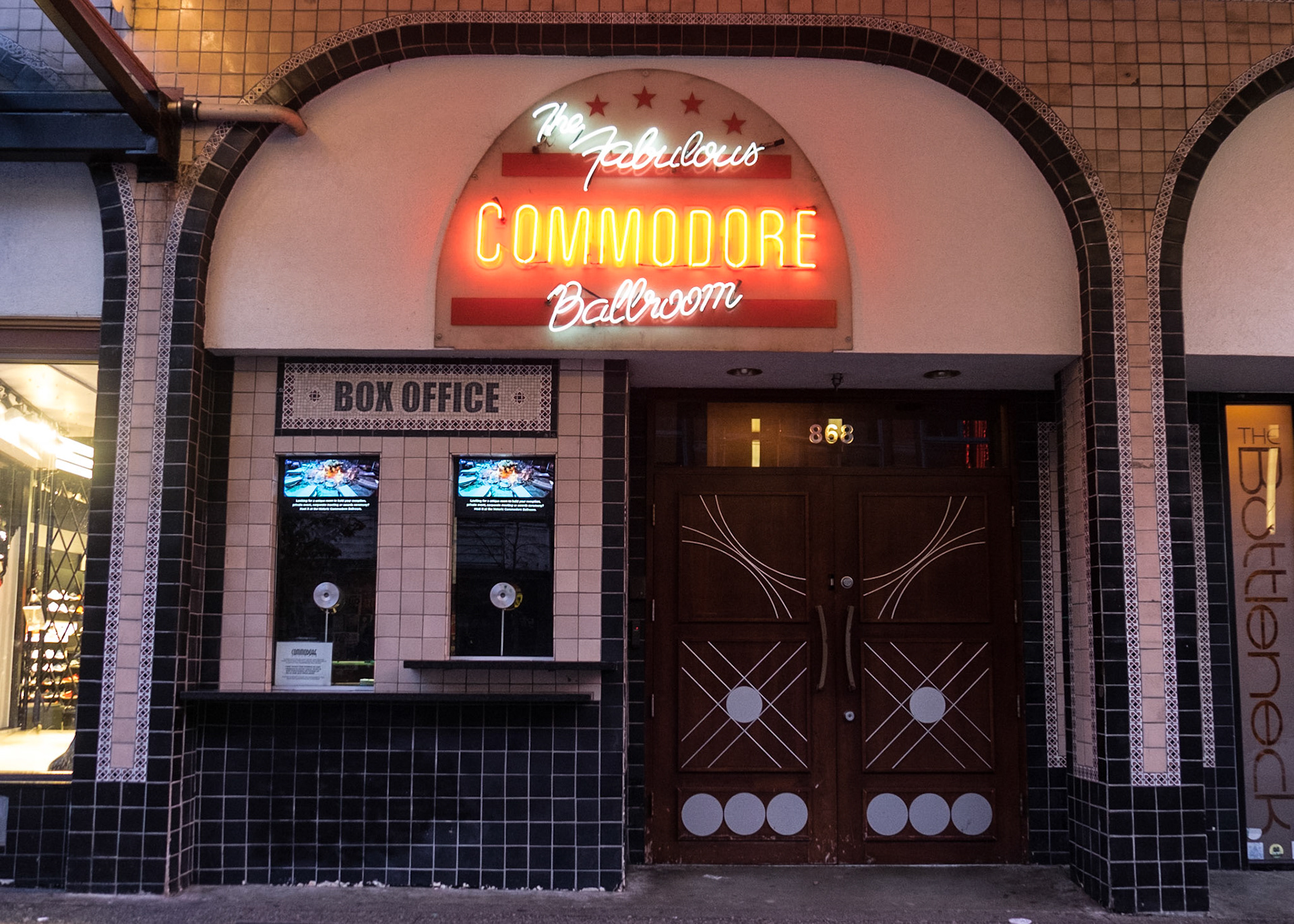 As the lights of capitalism shine down the most famous street of bars in Vancouver, the darker side becomes all too apparent. It's well known that the wealth gap in Vancouver is massive, and people without stable addresses make their homes where they find the space - hiding in plain sight from the crowds downtown.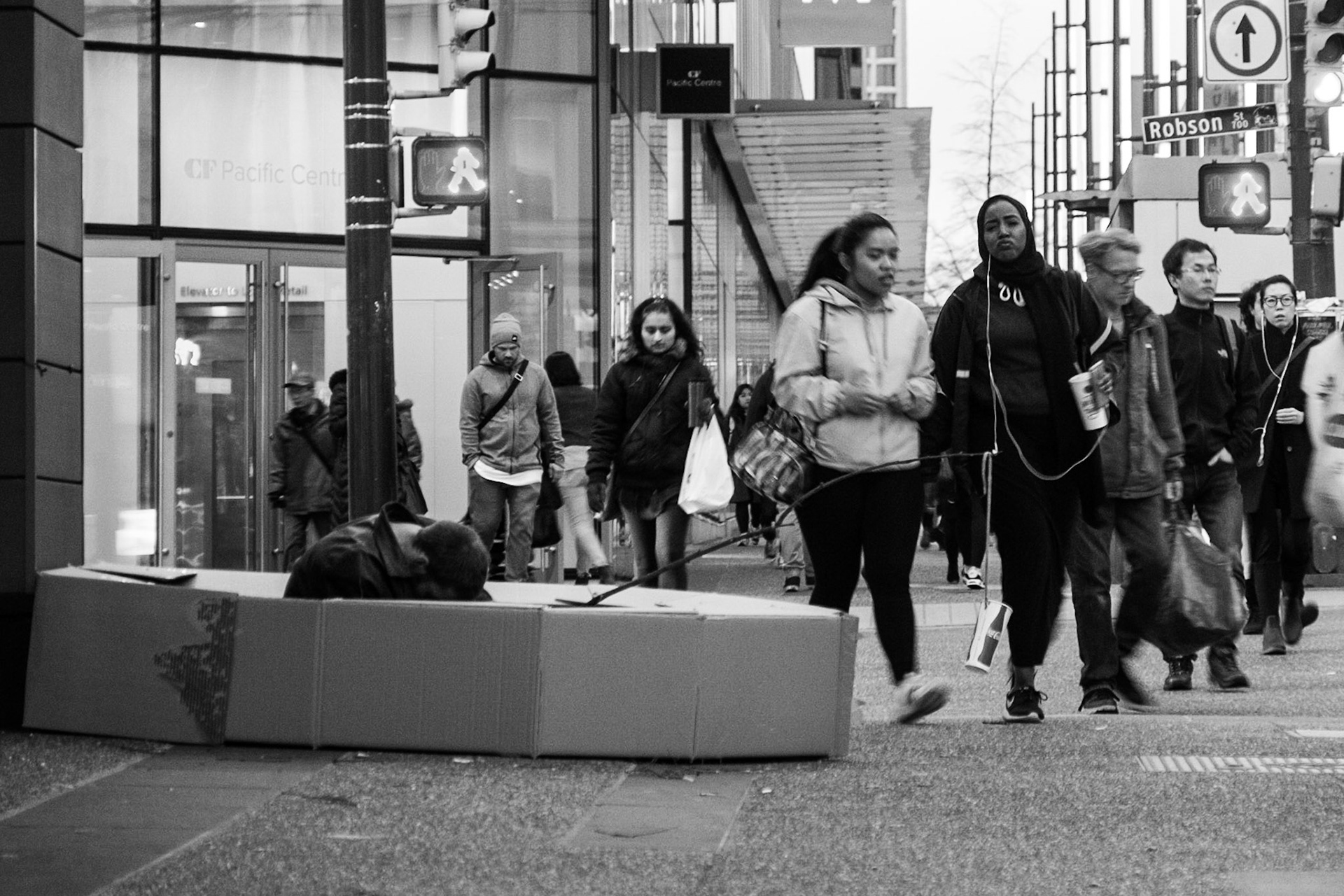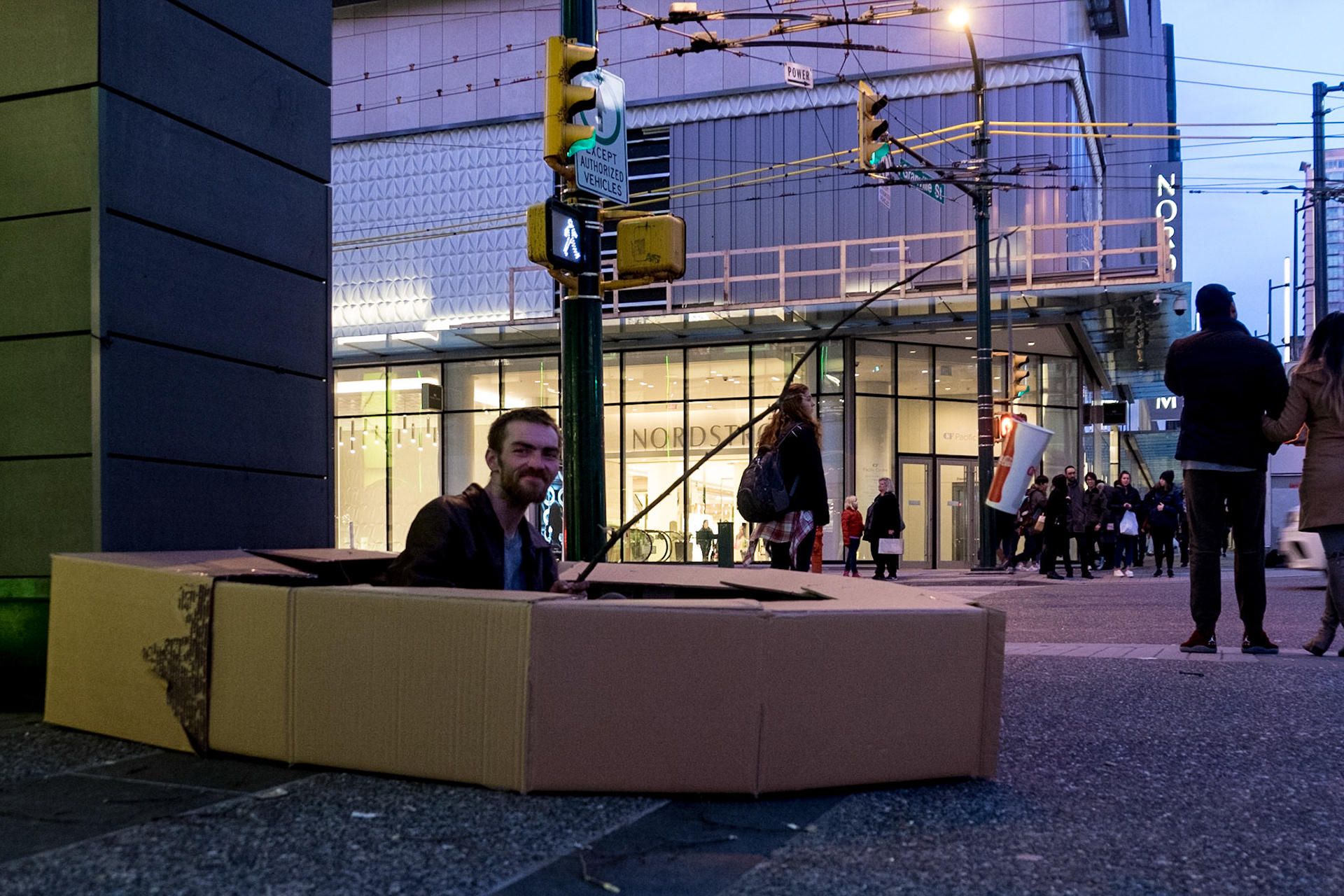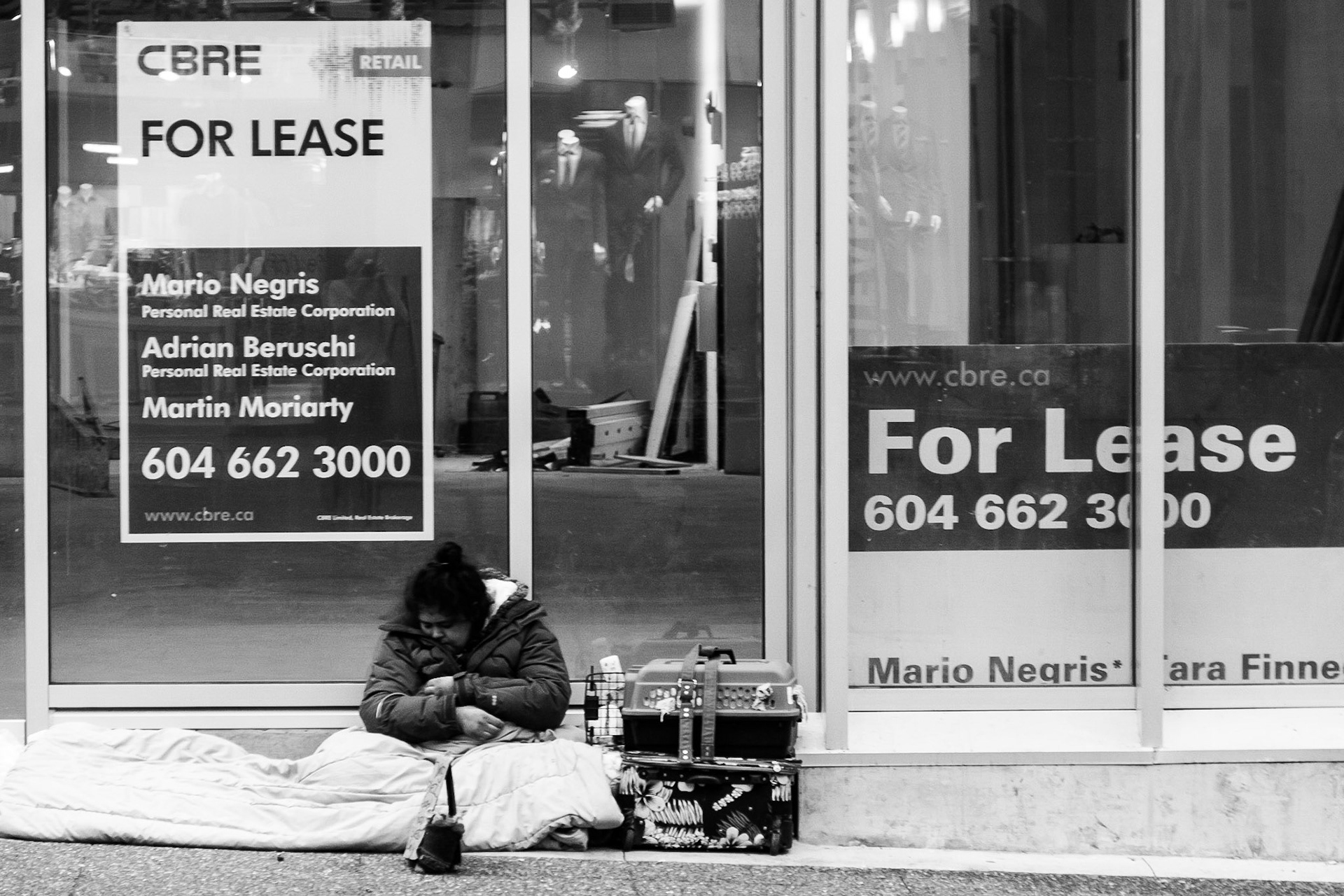 These three photos broach an important ethical consideration in street photography. As someone who has enjoyed just about every privilege that exists in society, producing images at the expense of someone else's misfortune without giving anything back feels wrong. I don't want anything I produce to simply become "poverty porn" without any actual meaning.
I gave change to any homeless folks that were the subject of my photographs, but even that didn't feel like enough. For next time, I'd like to make it a rule to have a small chat with these people as well - ask their names or how they're doing. After all, the essence of street photography is humanity, and having respect for that humanity is just as important as capturing it.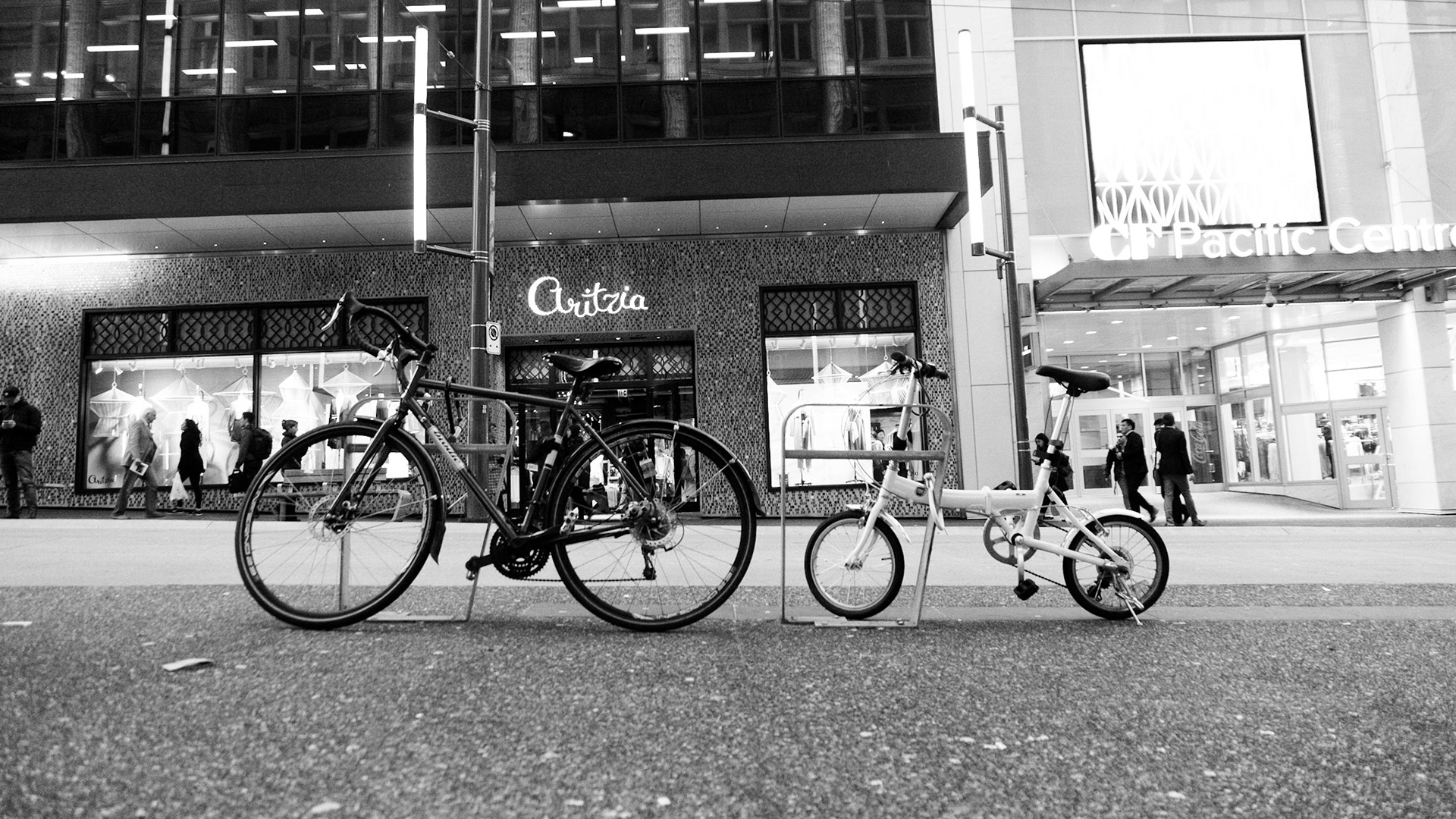 Coffee shops are great places to observe people. Many of the shots I have of others are quite reserved - I snapped them quickly from across the street or down the block a little ways. As I get more comfortable with the idea of strangers being in my photos, and pointing a camera at them, I hope to improve the sense of intimacy in these types of photos a bit.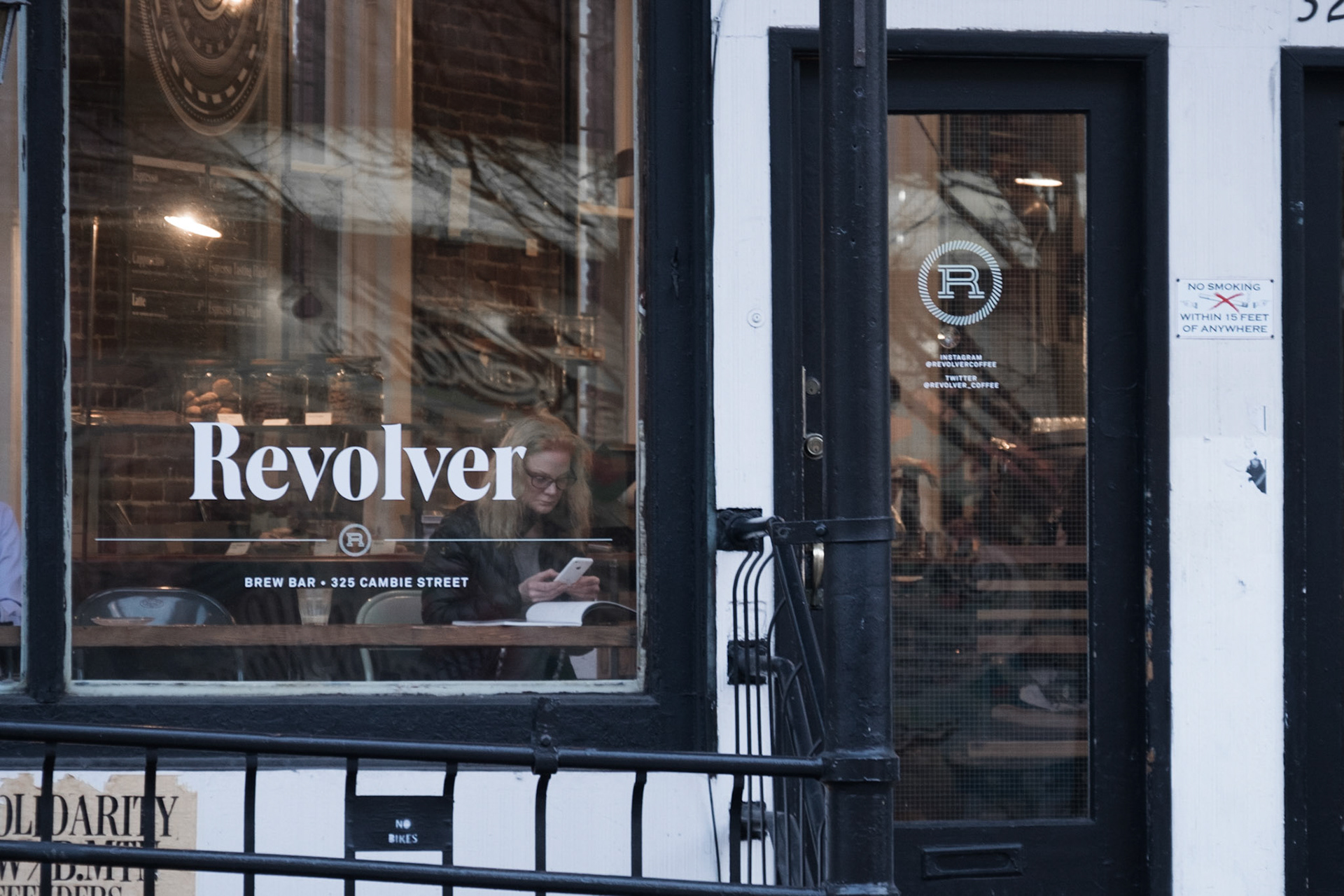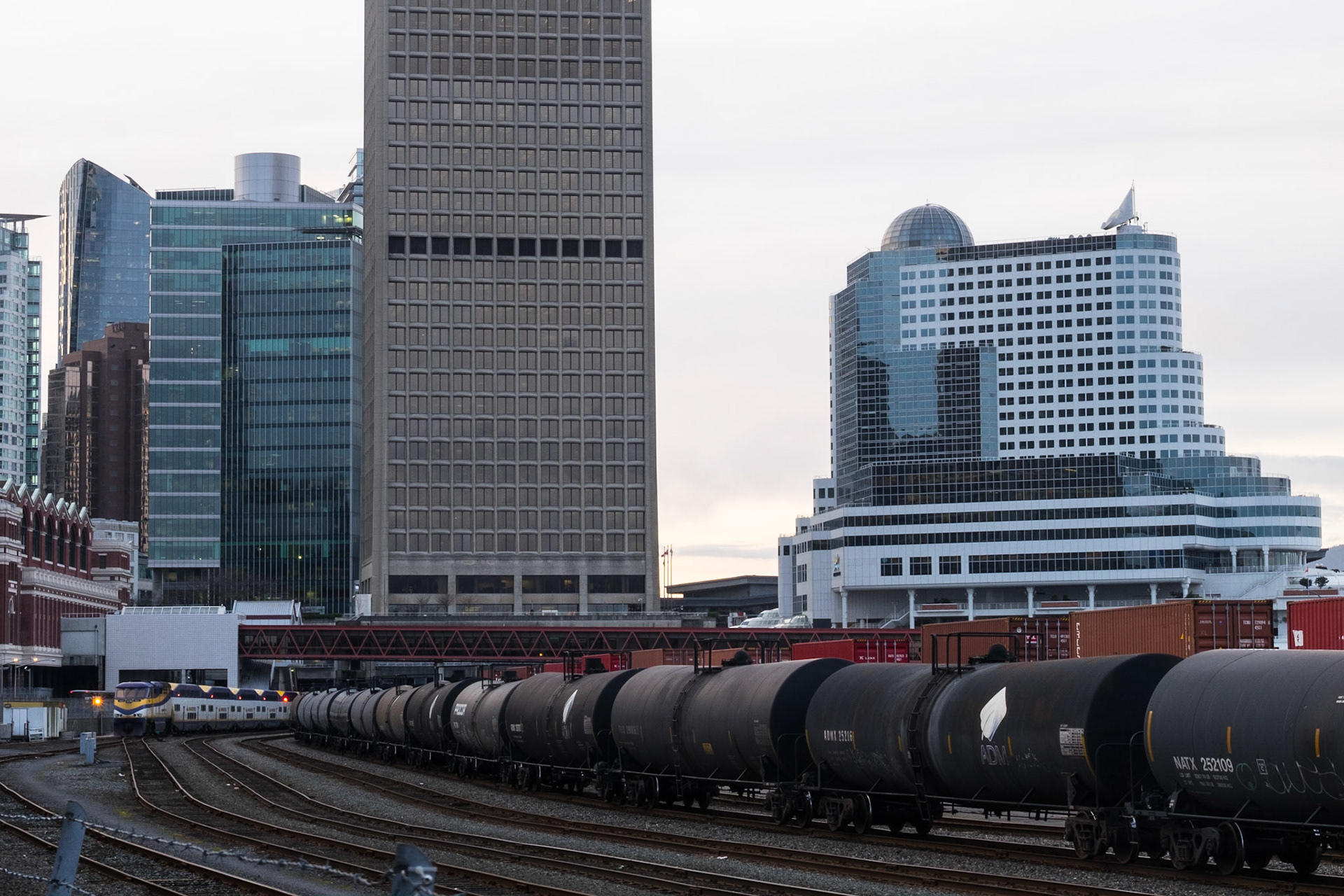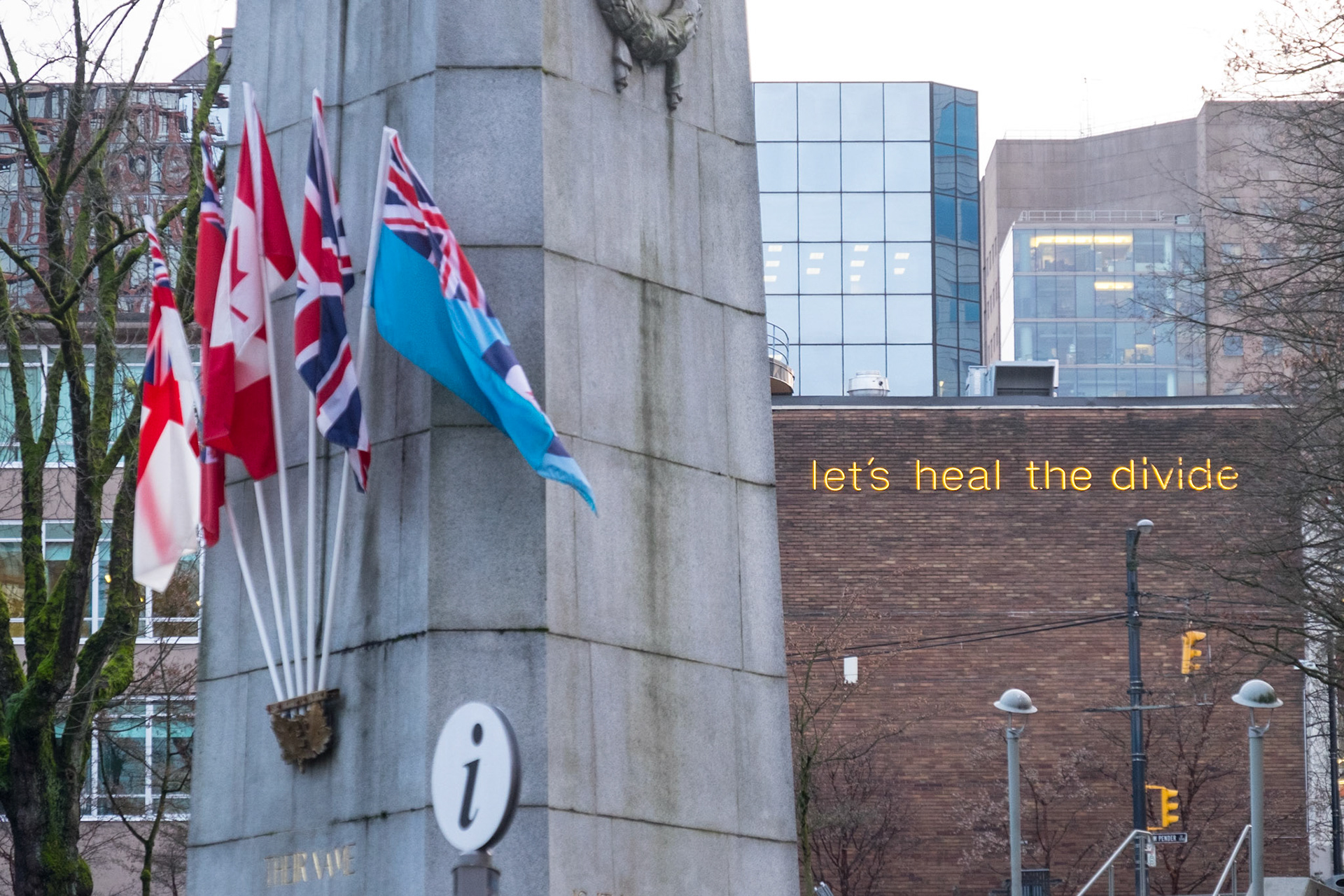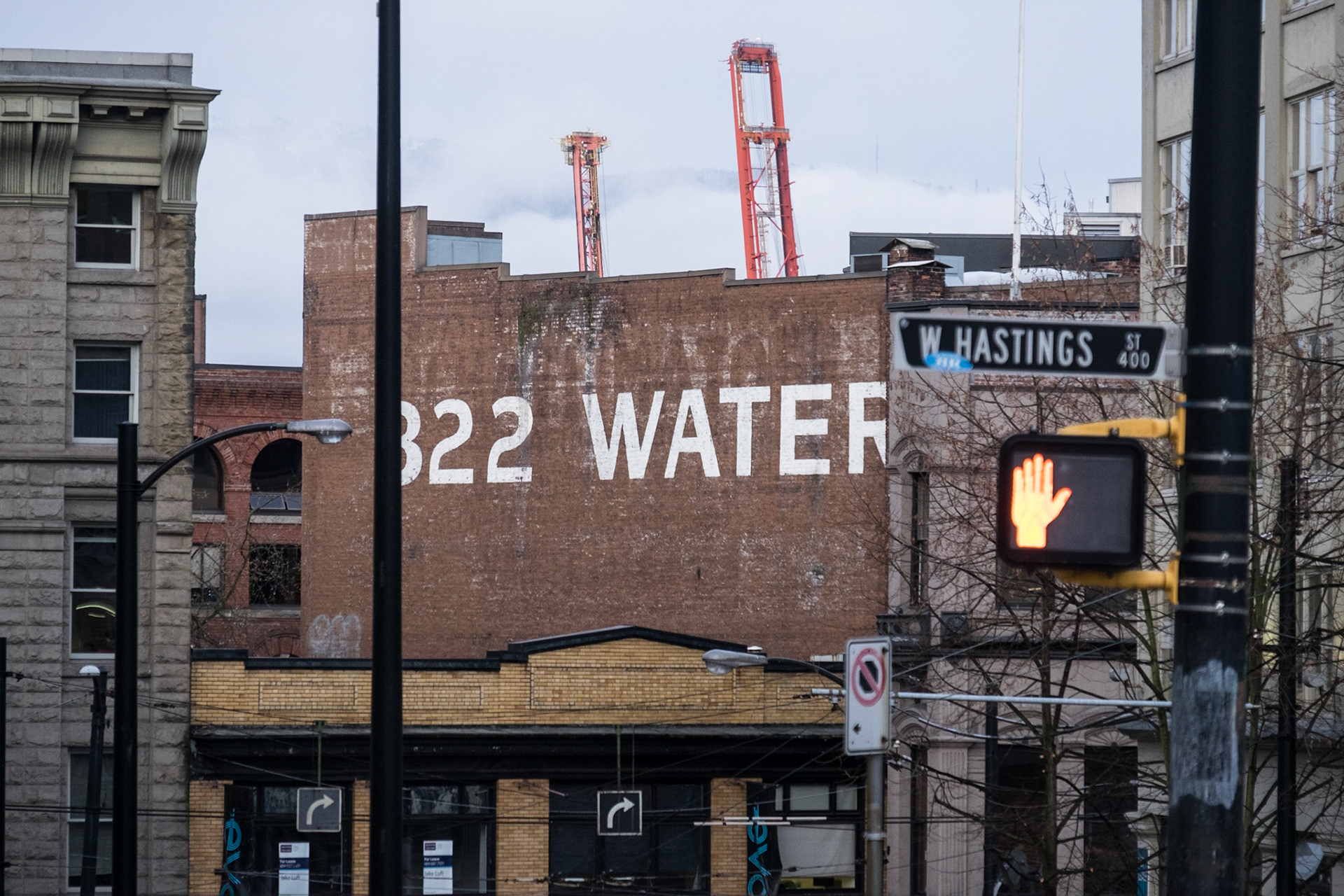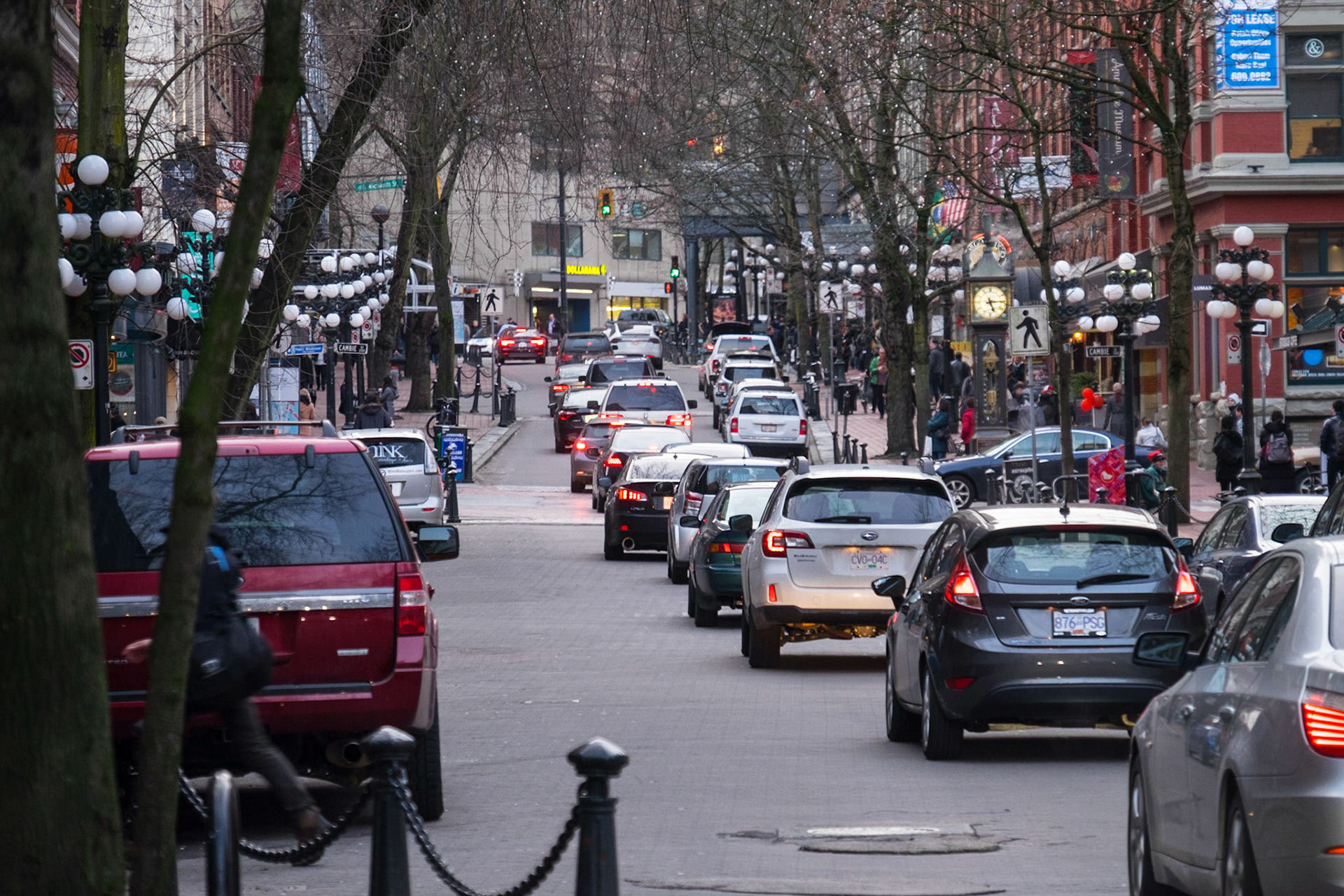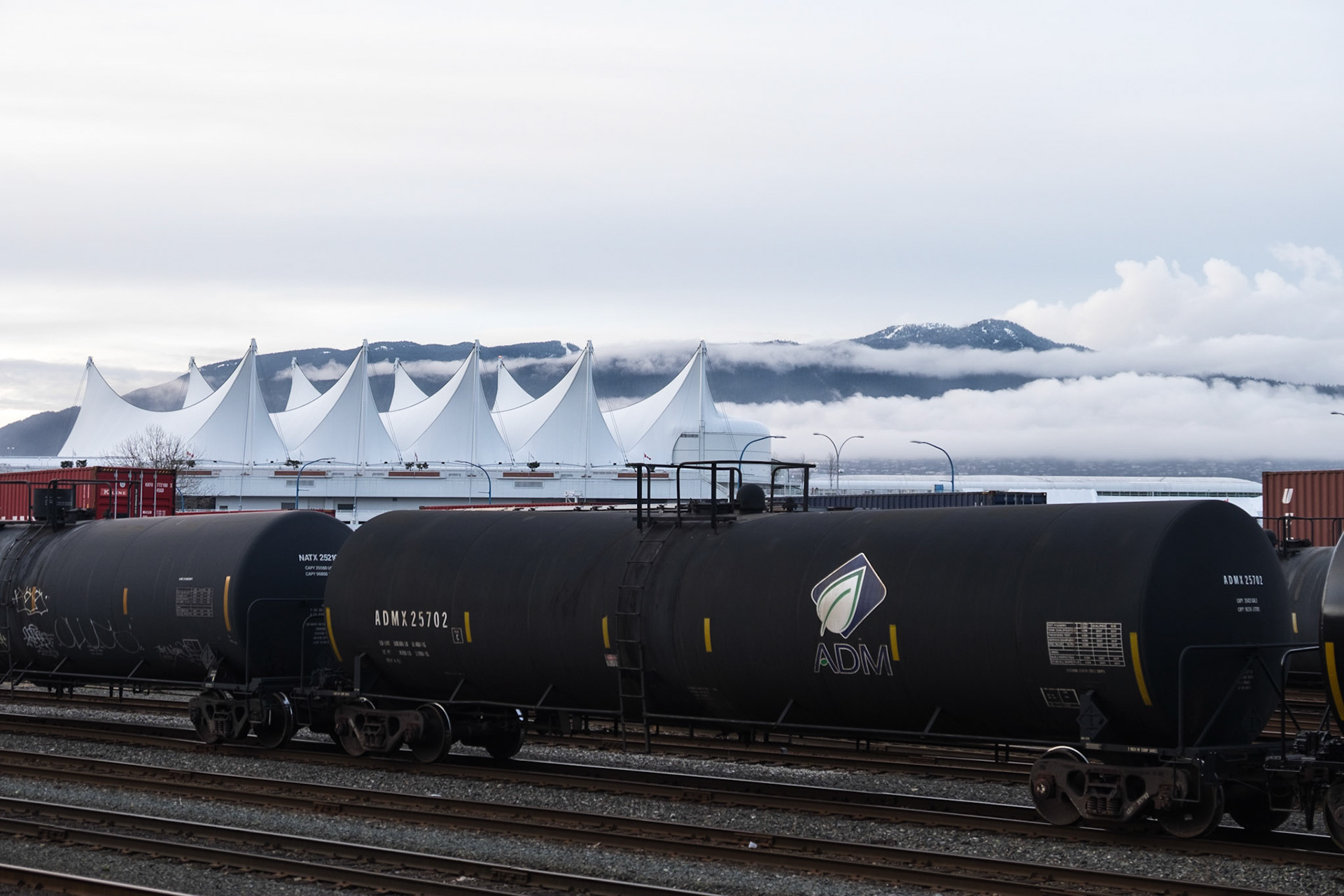 Mountains are my usual subjects, and so they're right in my photographic comfort zone. They don't struggle, they don't feel, they don't get mad when you point a camera at them, and they don't move just when you think you've found the perfect shot. But they also don't bring the same type of emotion to photos that street photographs do, and the thrill of capturing that one precious moment of a human being in the midst of living their lives is something unique to this genre.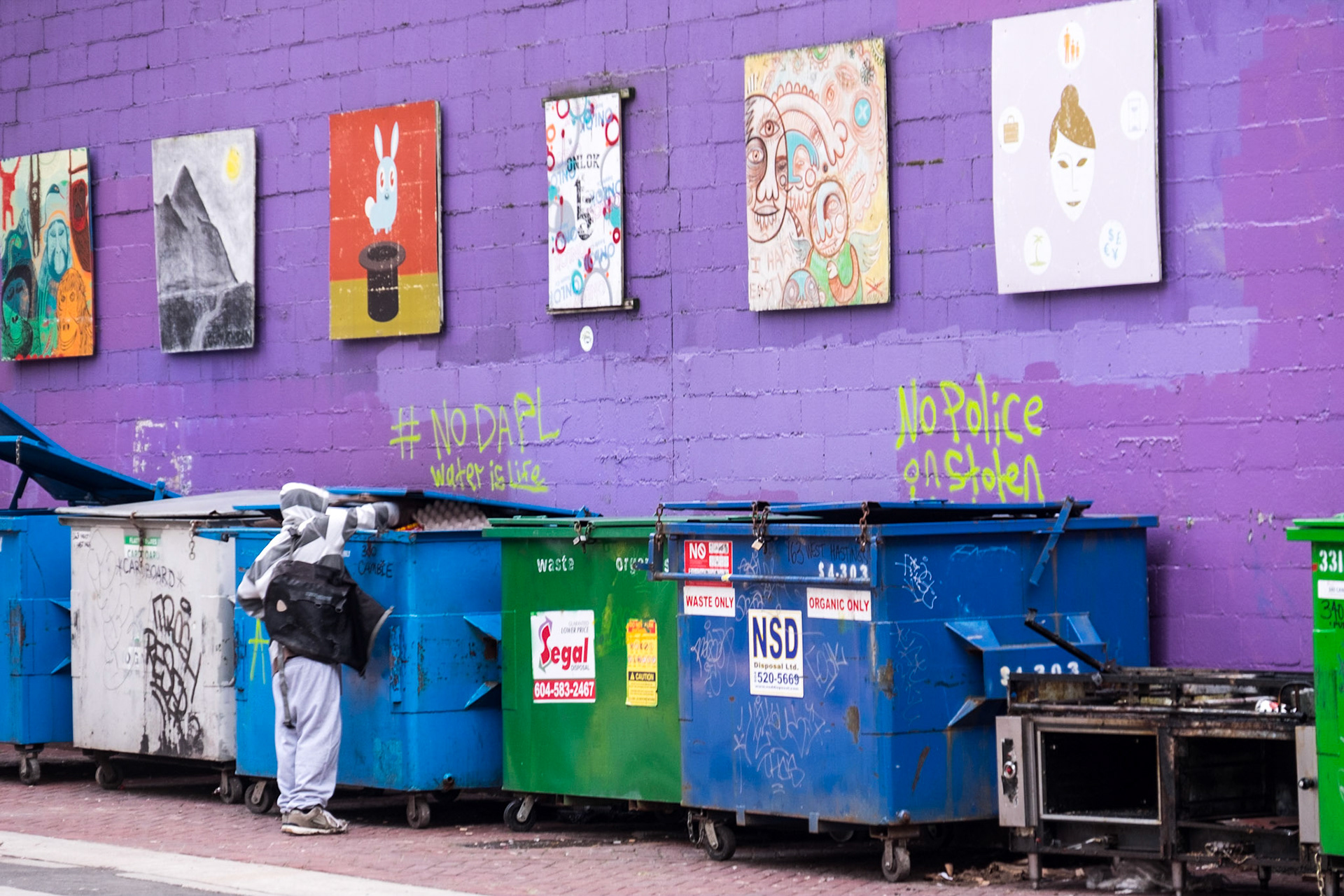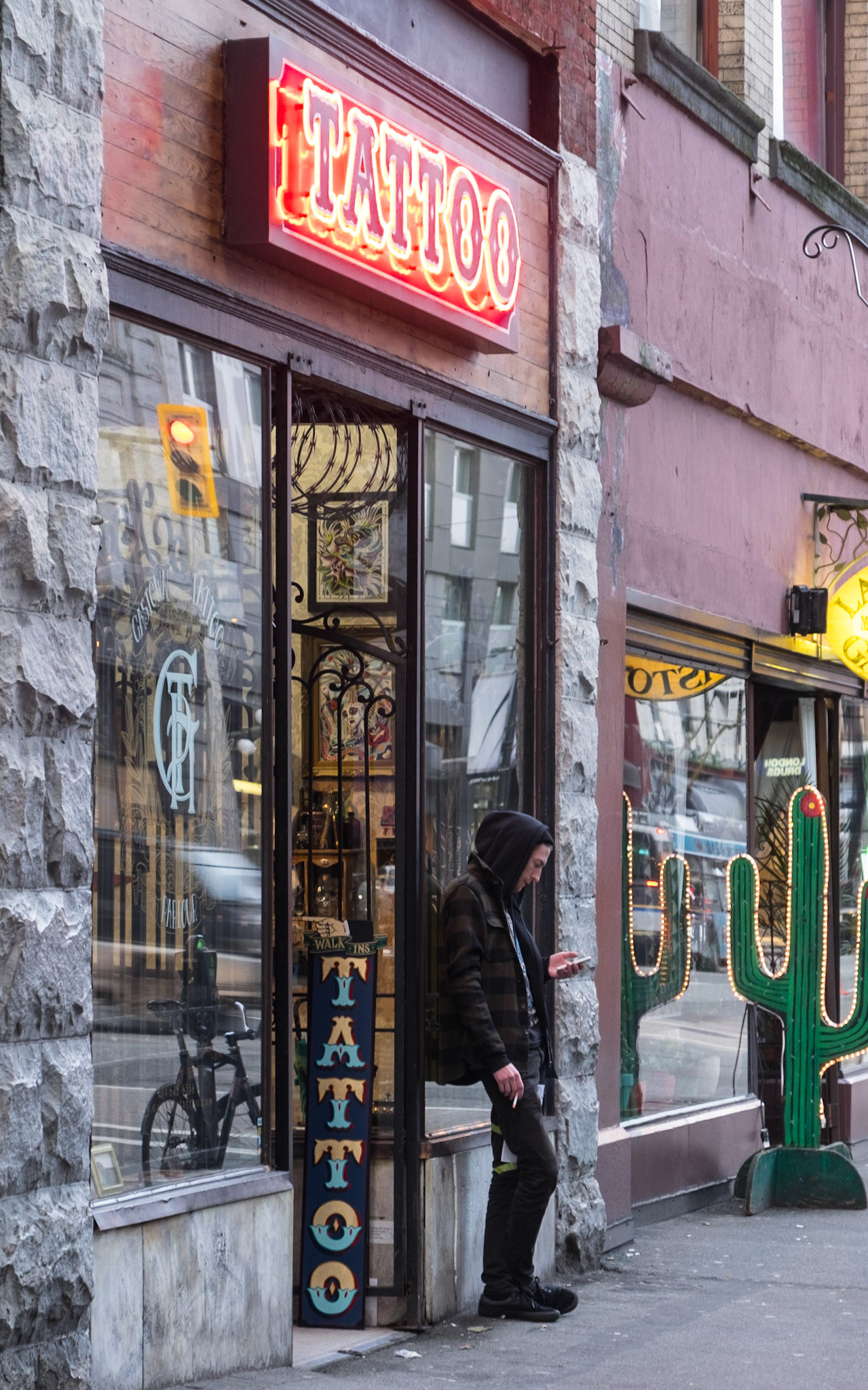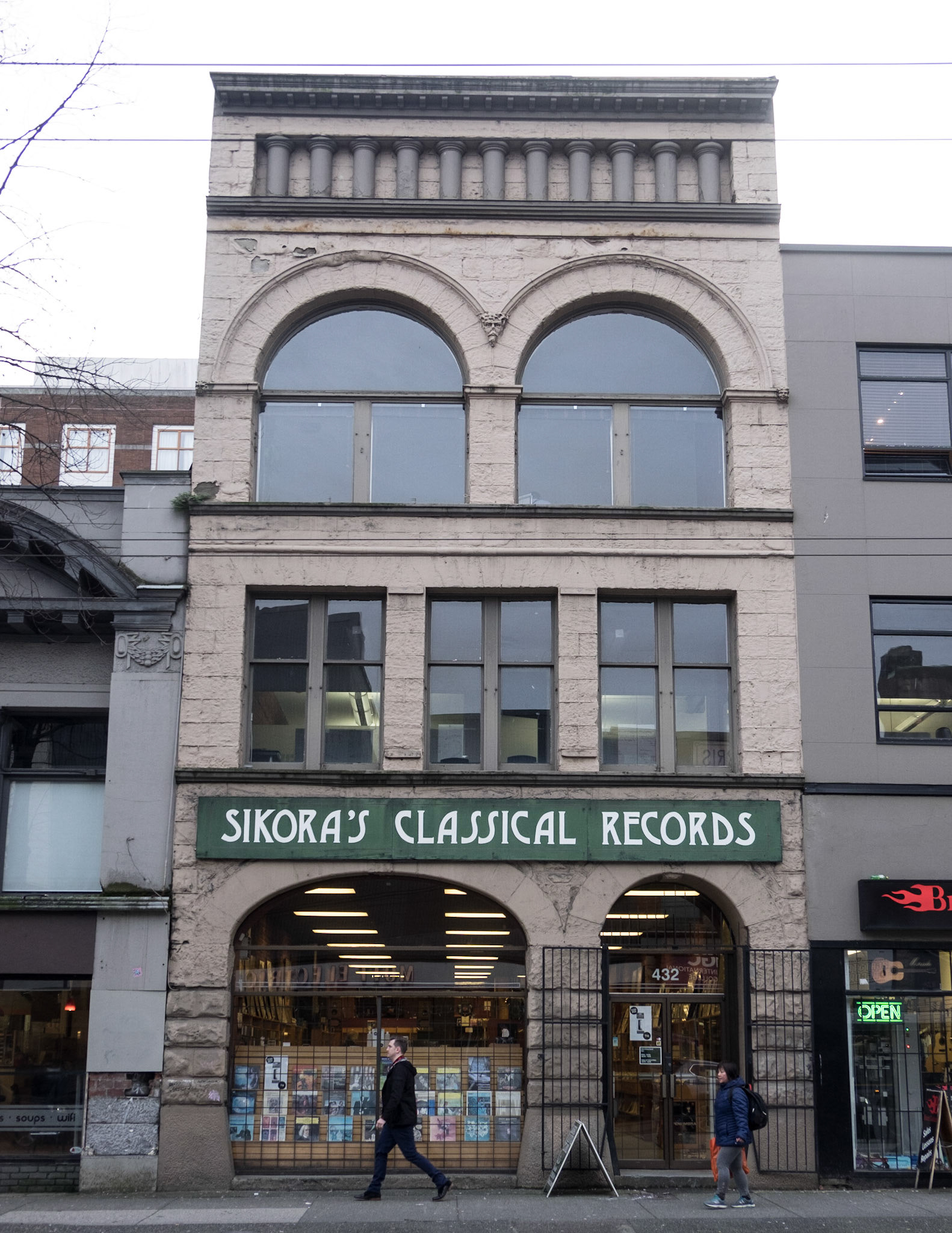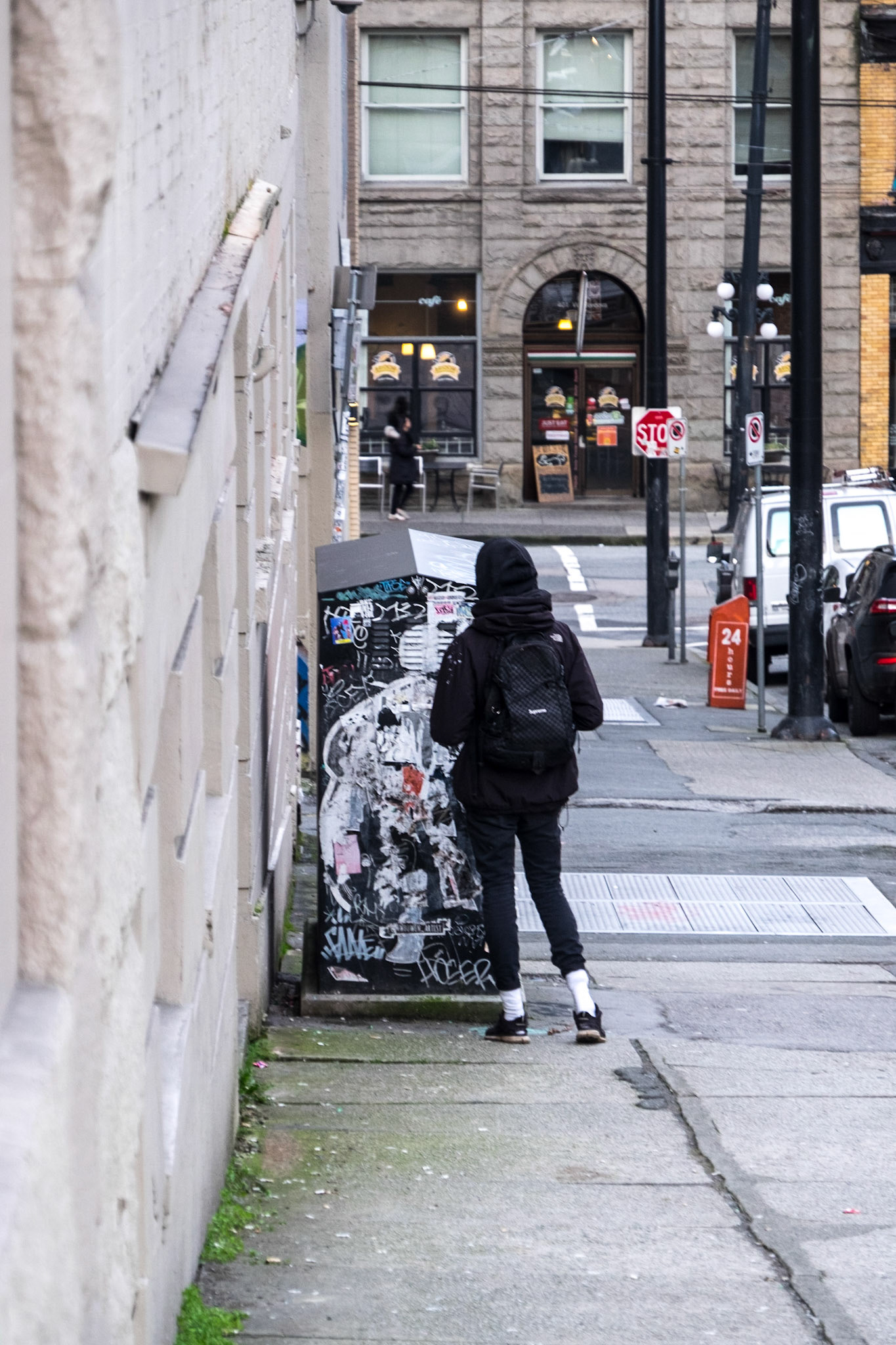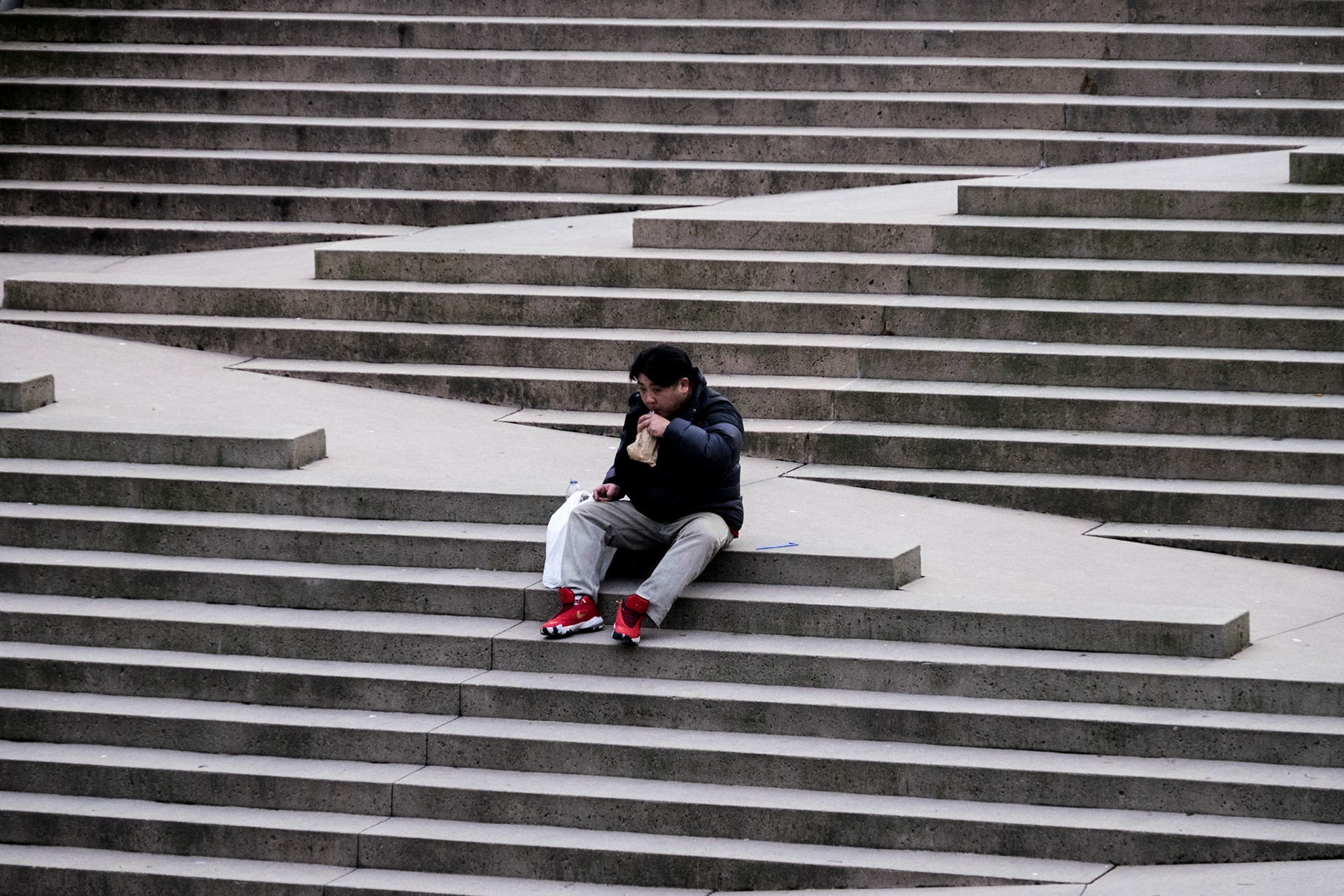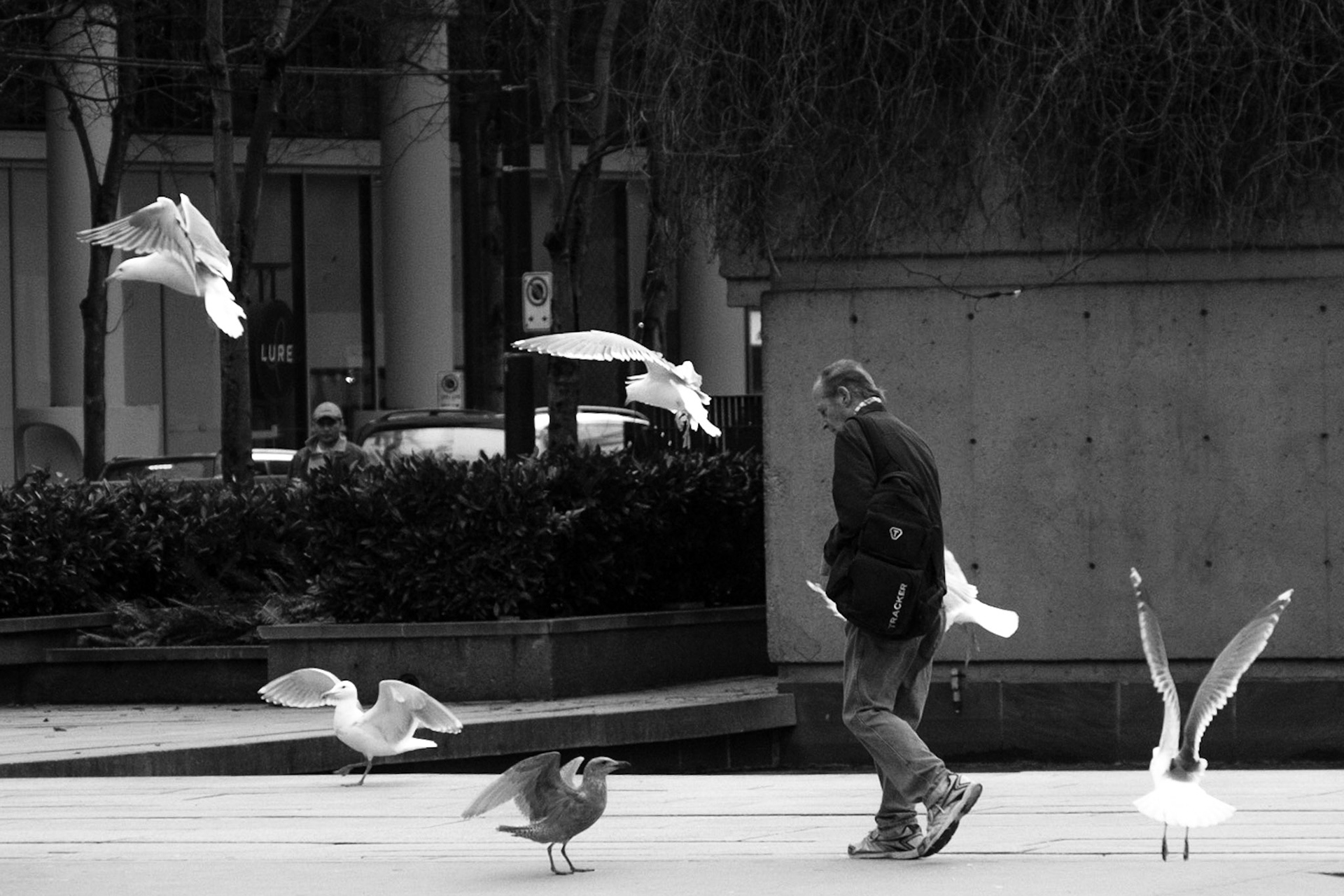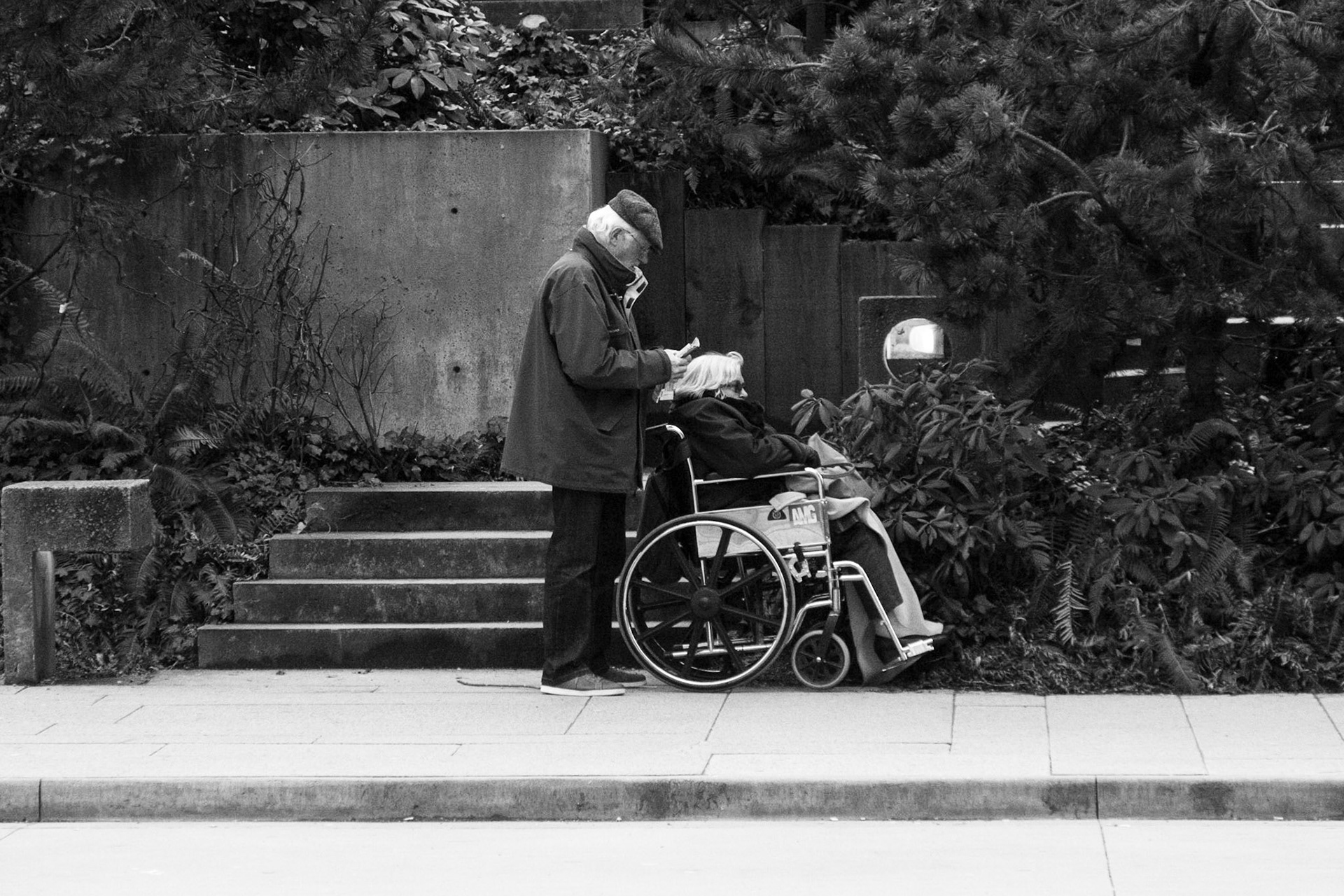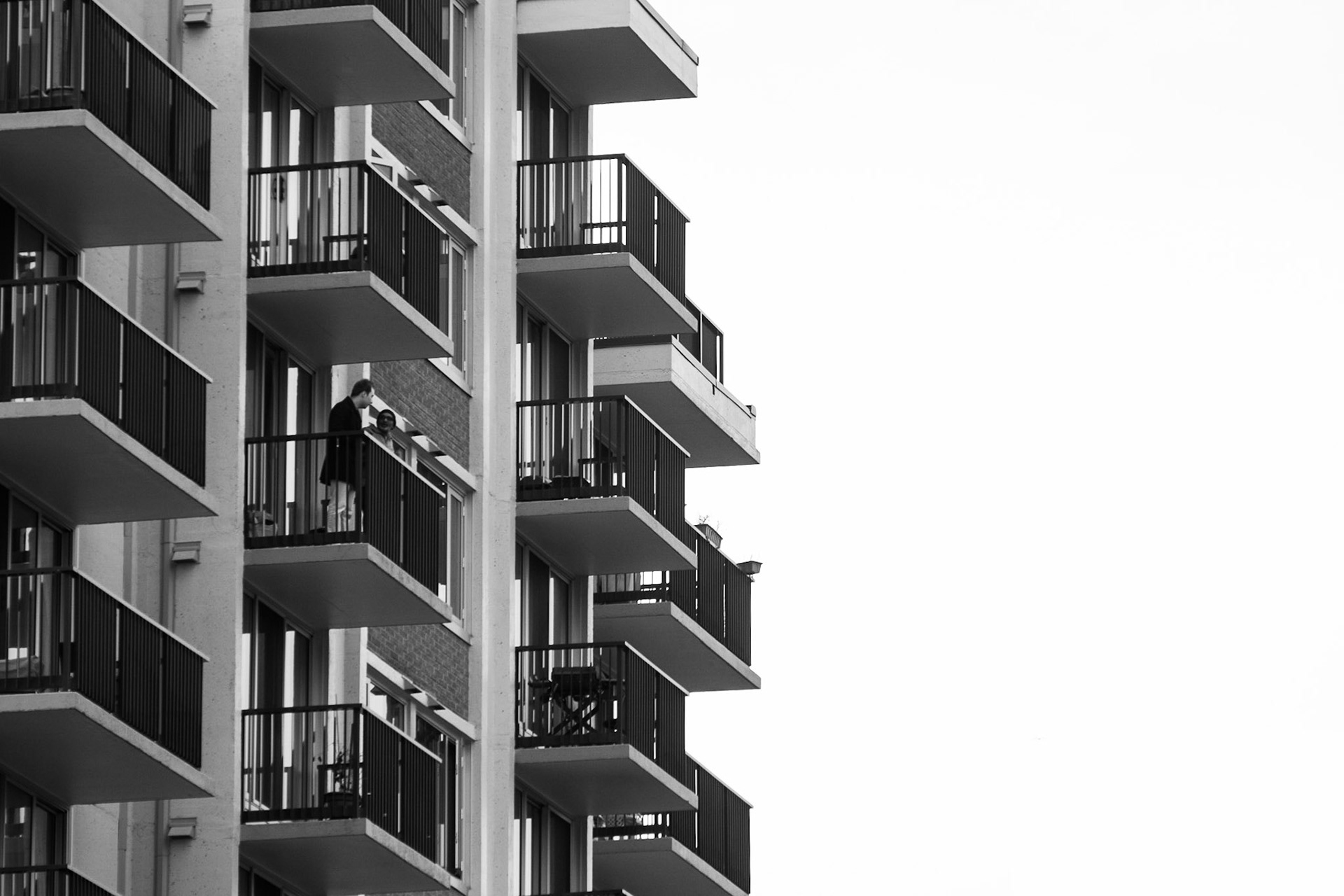 My new camera, a Fuji X-T1, has opened up a whole new level of light to play with: evening light. While my last camera couldn't really handle low light, the Fuji thrives in this environment. I had stayed out on my walk a little later than expected, which provided me an excellent opportunity to turn focus away from people and towards what human's have created: a concrete jungle with a million hidden gems and opportunities for exploration.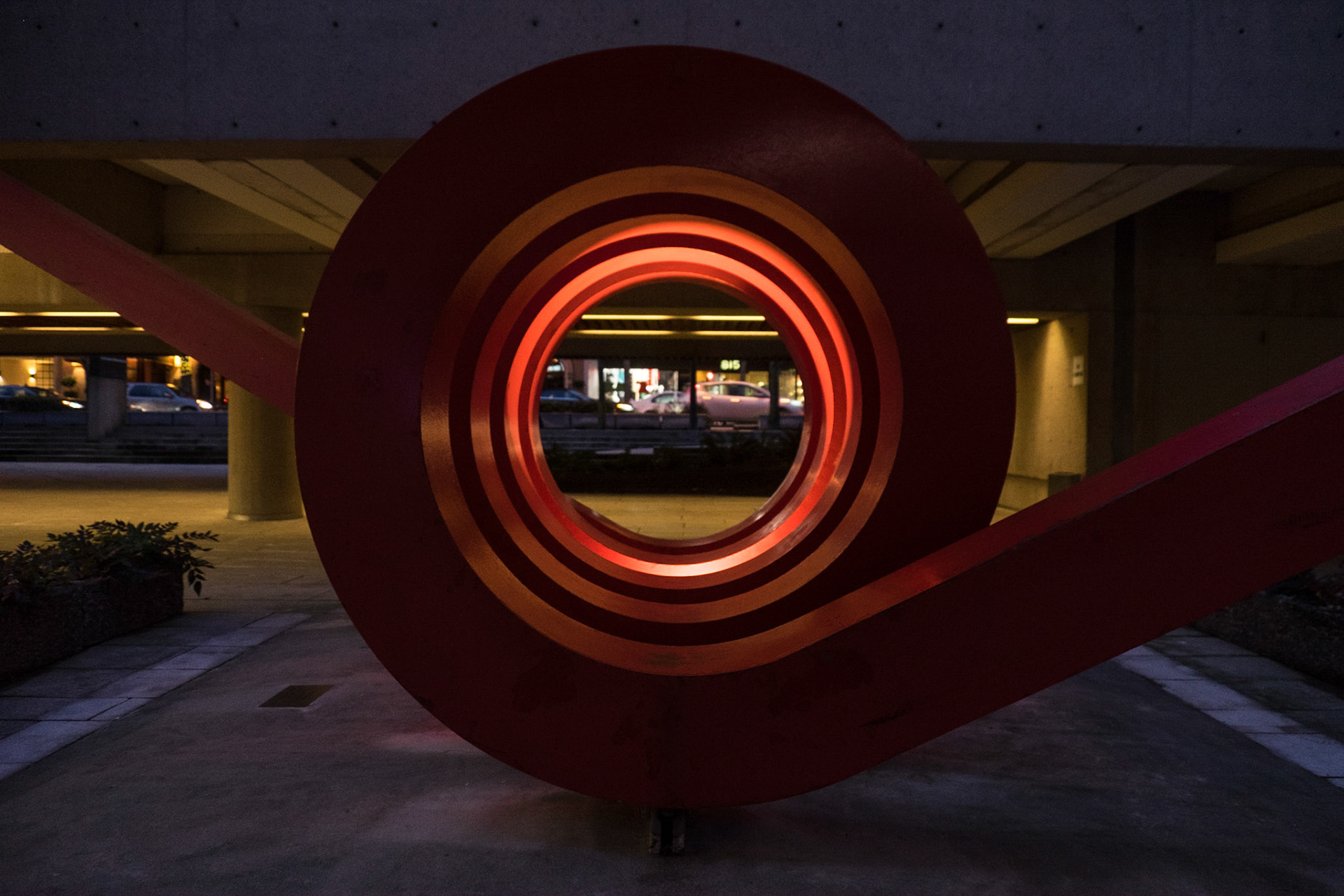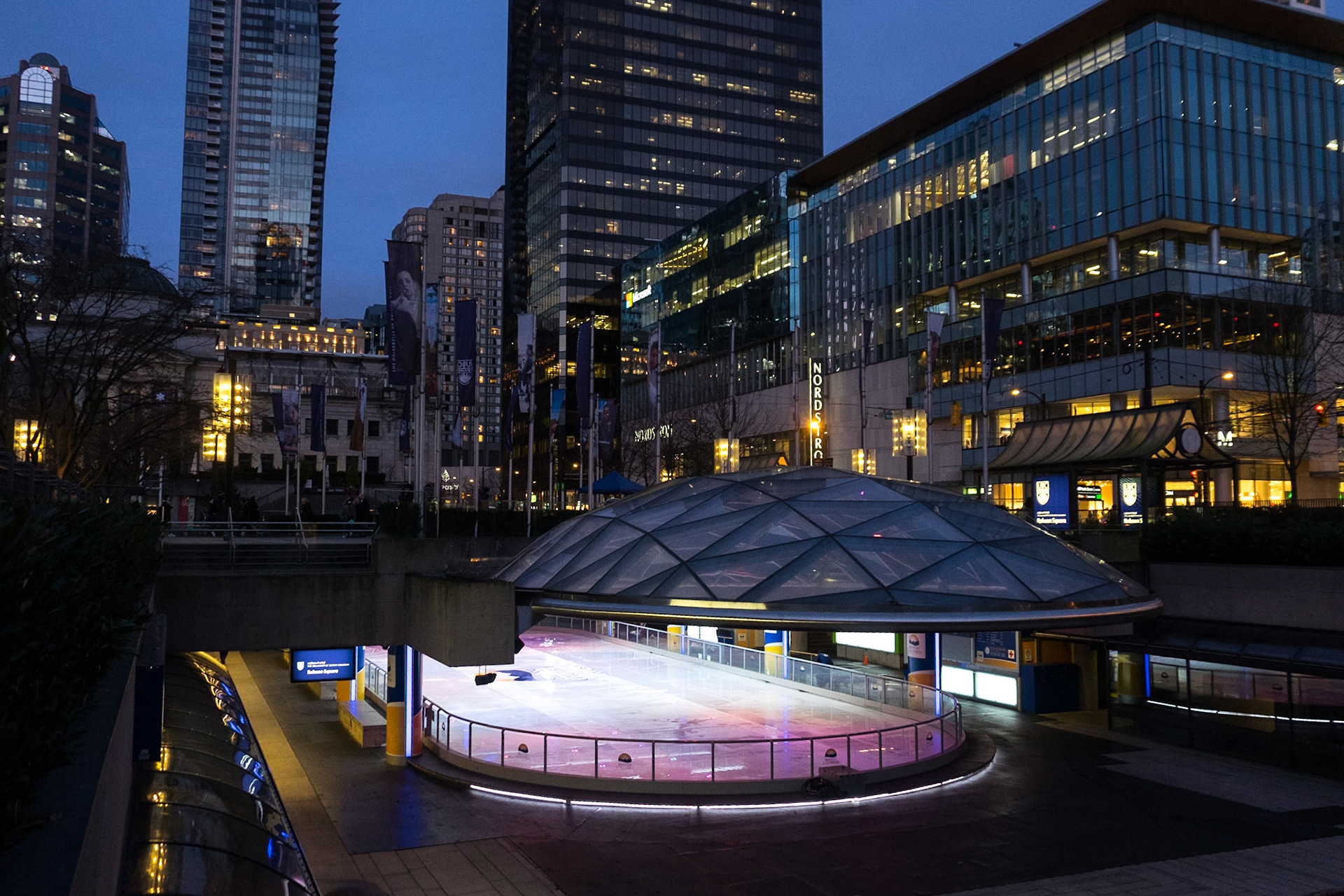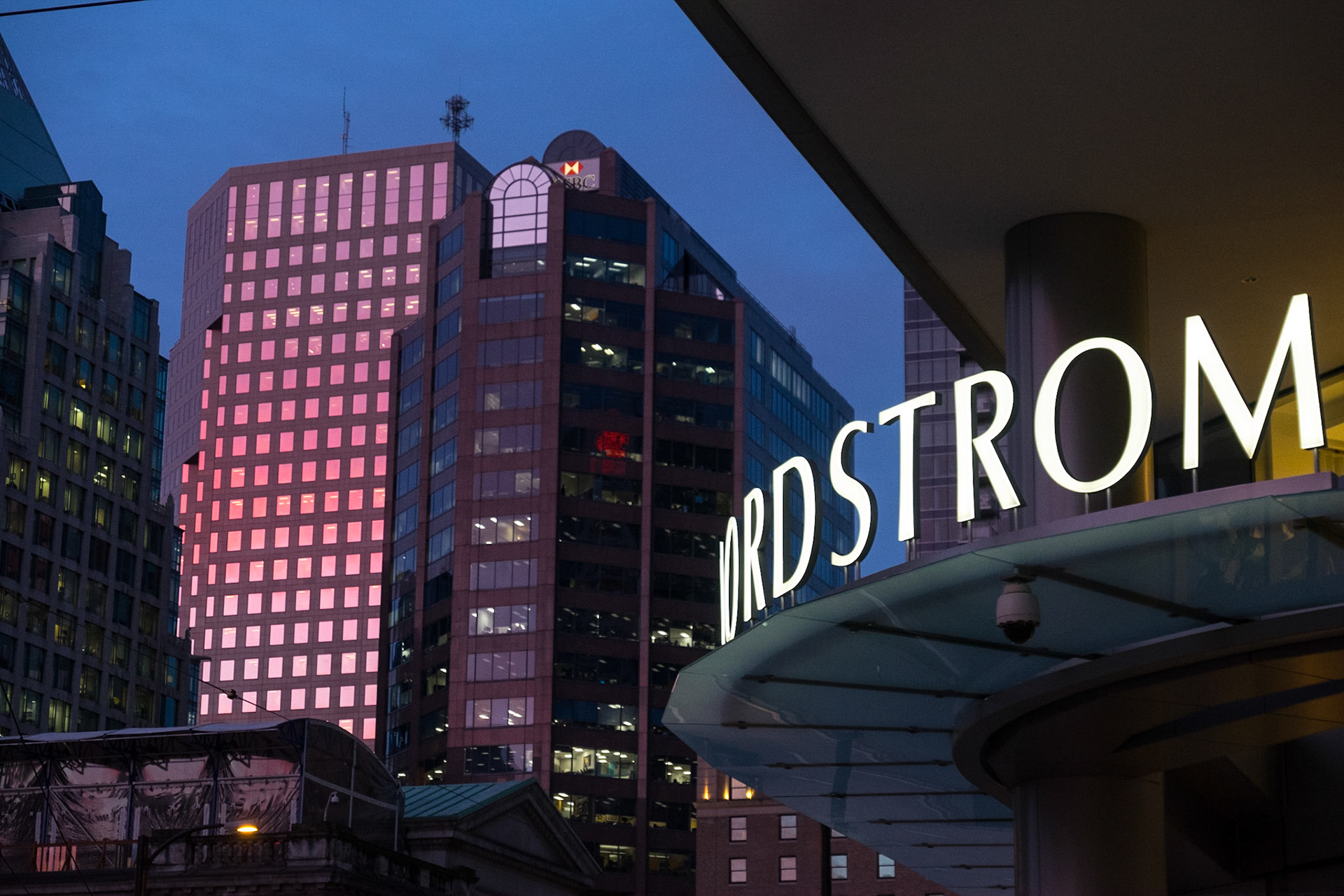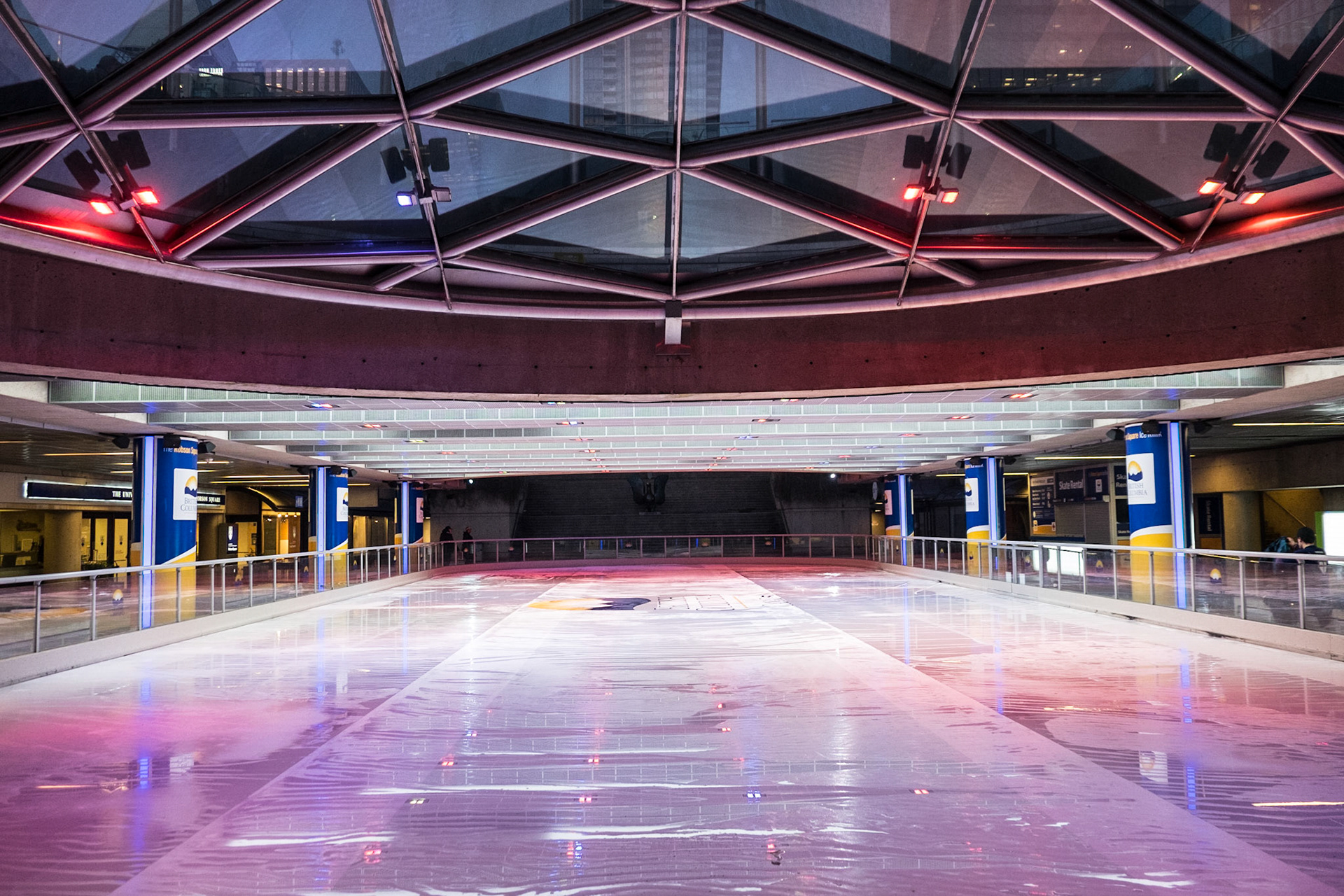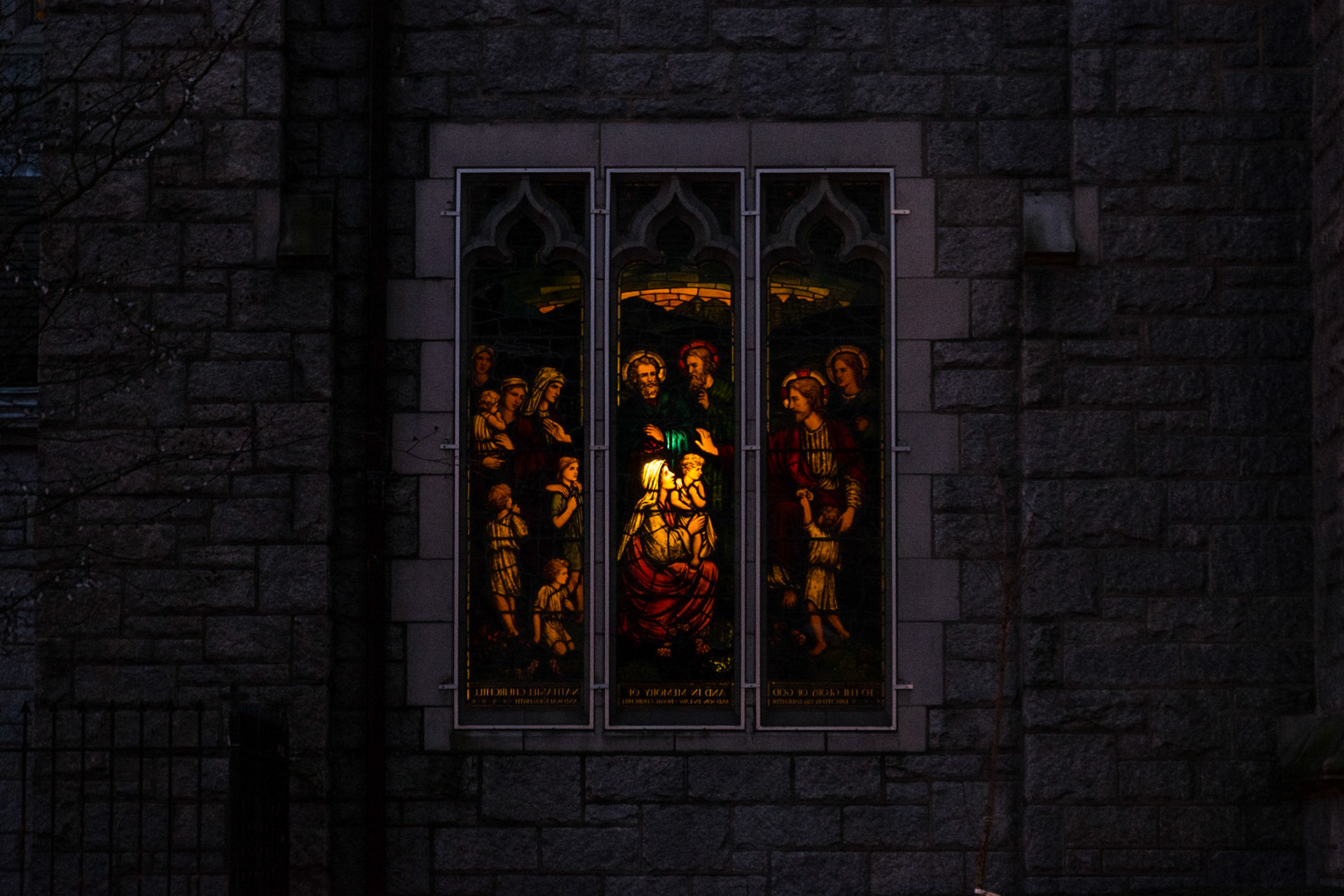 I left for what I assumed would be a quick out-and-back walk, but ended up wandering for well over two hours. What's amazing to me is that if I were to do this walk again, I would produce a completely different set of images. The thrill of the hunt is addicting, and I've found myself scouting out more neighbourhoods, and even cities, to see through my lens.